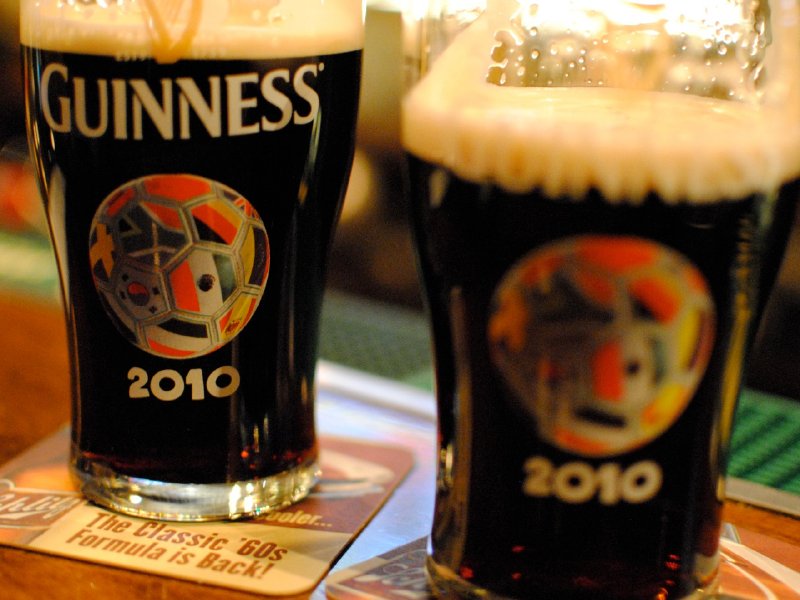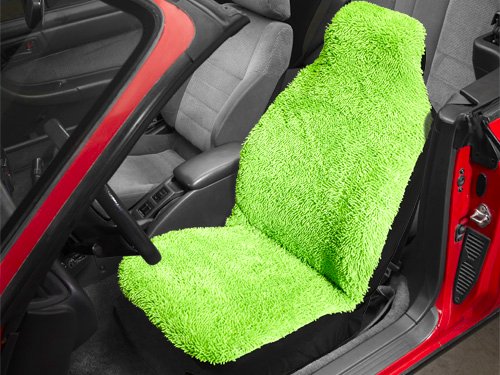 OnMilwaukee.com recommends: March 10, 2011
Find a cozy solution to cold car seats, cheap Guinness pints and more in this week's OnMilwaukee.com Recommends.
Happy hour at Blackthorn Pub and Grill -- A recent weekday happy hour at Blackthorn, 750 N. Jefferson St., made me very happy thanks to $3 pints of Guinness. They make a lovely complement to one of the appetizers, also on special. Try the artichoke dip and maybe you can be happy, too. -- Molly Snyder
Bell Automotive's Shaggy Universal Bucket Seat Cover -- I got one of these babies -- available in neon green or pink (I went green) -- and in the dead of Wisconsin winter it feels much better on my back and buns than the standard seat covering in my car. It's plush and neon like a crazy 1970s throw rug and it warms up nice and fast. While the neon green isn't something I'd immediately think of picking, I have to say that because I have a pretty common vehicle in a very common color, it does make spotting my car from a distance a lot easier. Alas, I didn't much like the matching steering wheel cover because I felt like I wasn't in full control of the wheel with it on. But, that's ok. As long as most of me is cushioned by this comfy seat cover, the gloves will keep my hands warm enough. $26 from bellautomotive.net -- Bobby Tanzilo
The Business of Happiness by Ted Leonsis -- Ted Leonsis is a former AOL executive and current entreprenuer/owner of the Washington Wizards and Capitals. The guy's done well for himself. And, his latest book is good telling of his life story and his principles for success and happiness. It's an easy read, and since you're already a fan of digital media you'll also love his insight and opinions. Plus, who doesn't like happiness!? "I've found that actively pursuing happiness seems to be a driver of success," writes Leonsis. More here. -- Jeff Sherman
Grilled eggplant -- Though I'm more accustomed to the deep fried variety (thank you, Summerfest), grilled eggplant seems to be popping up everywhere I eat lately. I tried it in an eggplant sandwich earlier this week and found it to be surprisingly good as a main dish. After years of either eating eggplant as an accent food or covered in some kind of sauce, I think I prefer it in the spotlight. Its steak-like texture makes it especially good in sandwich form. Break out the grill this weekend and throw together some eggplant veggie burgers (never mind that technically, it's a fruit). -- Renee Lorenz
French press coffee makers -- As OnMilwaukee.com staffers struggle to fix the latest of our automatic coffee makers to bite the dust, I am reminded of the efficient simplicity of a French press coffee maker. While not necessarily practical for an office without a stove, there is no easier way to make coffee at home. Just boil the water and strain, and I find them much easier to keep clean. -- Bob Purvis
Pilot Dr. Grip Center of Gravity pens -- A pen's a pen, right? Wrong. I have pens stuffed into my work bag in and countless drawers andboxes in my house, most of them ripped off from a hotel, bank or somebody who wasn't paying attention. Some are missing caps, some are dried out but for the most part, they work. I didn't really pay attention to a pen's quality until I found (swiped) this sturdy and comfortable offering from Pilot. Feels good in the hand, writes smooth and after two years, it hasn't run out of ink yet. Is any pen worth $5? That's for you to decide. -- Andrew Wagner
Talkbacks
jthom | March 10, 2011 at 6:12 p.m. (report)
Totally agreed on the French Press, Bob. To me, the coffee tastes a lot better too. I just use an electric water kettle to heat up water for it at work - it works really well.
Facebook Comments
Disclaimer: Please note that Facebook comments are posted through Facebook and cannot be approved, edited or declined by OnMilwaukee.com. The opinions expressed in Facebook comments do not necessarily reflect those of OnMilwaukee.com or its staff.