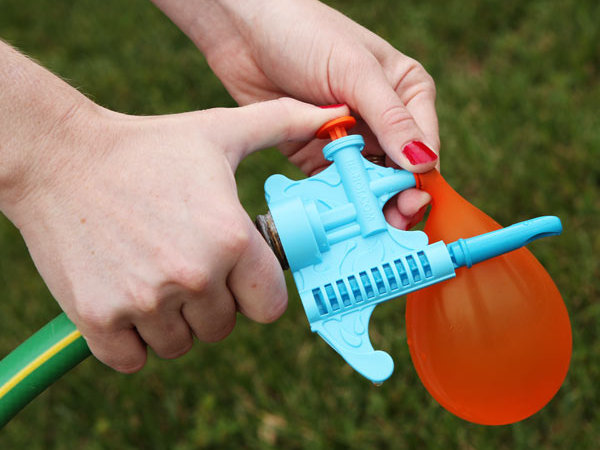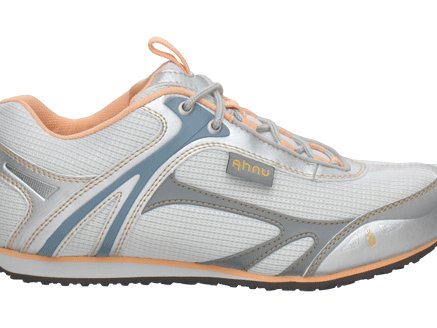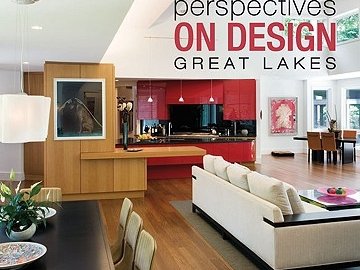 OnMilwaukee.com recommends, Aug. 13, 2011
In the mood for a water balloon fight, a shoe that'll make your morning jog a run on air, or even a great visual read for your coffee table? We have that and more for you in this week's OnMilwaukee.com Recommends.
Tie Knot Water Balloon Filler – Oh, if only had this amazing little gadget from ThinkGeek.com when I was a kid. The concept is so painfully simple and cheap, but if you loved (or still love) water balloon fights, you might kick yourself for not inventing this tool yourself. The contraption makes filling and tying a water balloon a snap: it attaches to a graden hose, then you push a plunger to fill the included balloons (it works with any balloons, though). One wrap over the stem and through the automatic tying hook, and you're loaded with ammo in mere seconds. The product specs say you can fill a balloon in 30 seconds; with practice, it can be much faster. Trust me, it's even cooler in person. For a mere $9.99, approved for kids 8 and up, the Tie Knot Water Baloon Filler is the perfect backyard, summer gift. – Andy Tarnoff
Ahnu shoes – I am akin to The Princess and the Pea when it comes to running shoes. I am super picky about fit, comfort and functionality. If the smallest flaw disrupts my comfort – I'm out. So, when Ahnu generously sent me three pairs of their shoes, I was skeptical. But, since I started my "jogging" program of 20 minutes, two days on, one day off – I thought I'd give all three a consecutive try. Knowing that most shoes take a few "treks" to break in, I didn't have expectations for the Windsor – a road/trail runner/fast walk shoe. Let's just say, it was love at first step. Stable, cushioned and with just the right amount of "stiffness," my 20-minute road jog was more pleasurable than usual. The next day, I gave the Sausalito, a minimalist runner, a try. Jumping on the "barefoot" wagon, this light shoe performed extremely well and without the common, residual soreness from giving a "minimally" supportive shoe a virgin run. Another winner. Third day is a walk day for me in my plan, so I laced up the Rockridge II Trail shoe. Appropriate for everything from from fast hiking to scrambling to trail running, this shoe was comfy as a slipper and light enough to wear for all day activity. Tie 'em on yourself at ahnu.com. – Lindsay Garric
ThisIsWhyImBroke.com – A veritable Amazon.com for the quirky, ThisIsWhyImBroke showcases some of the coolest products on the Internet in a handy categorized roundup. Aimed at a wider audience than the slick-but-nerdier ThinkGeek.com, ThisIsWhyImBroke's featured items encompass a greater range of interests, from the practical and cheap ($16 USB-rechargable AA batteries) to the geeky ($13 Facebook "Like" and "Dislike" stamps) and just plain awesome ($80 laptop case that looks like an 18th century book). There's even cute kid and housewares stuff ($20 shark backpack or $25 fish condo aquarium, anyone?) so no one's left out of the fun. – Renee Lorenz
"Perspectives On Design Great Lakes: Creative Idea Shared By Leading Design Professionals (Panache Partners/IPG) – This handsome coffee table book showcases works by a host of upper Midwestern architects, interior designers, craftsmen, landscape designers and other professionals. Included from Wisconsin are Milwaukee's Deep River Partners, Neenah's Arcways and W*D Flooring from Laona. Featured are homes that most of us wouldn't even bother dreaming about, but they're fun to look at. Especially interesting are the varied works by Richard and and Susan Sherer of Deep Water. There is the ultra-modern sweep of a home on Lake Michigan, the explosion of bright light and sunny colors in other examples and some shots of spaces located in what is likely one of the two condo towers on Prospect and Kilbourn (the descriptions are perhaps purposefully vague in this area). Also fun are the spreads showing the varied, but always stunning staircases by Arcways. – Bobby Tanzilo
Deep-fried Oreos -- Just for the experience of it, I try new foods at the State Fair every year. This year, it was deep fried butter, deep fried beer and deep fried Oreos. My favorite of the three, and the only one I can truly recommend, is the decadent cookies. For $6, you get six Oreos that are coated in a sweet batter and then plunged in hot oil. The result is a very soft, very sweet dessert that reminds me of an Oreo donut. I had not eaten an Oreo in years, and I forgot how good they really are. And it's not just my hopelessly nostalgic side talkin'. Get to the fair this weekend and try 'em for yourself. They pair particularly well with a flavored milk. -- Molly Snyder
Talkbacks
CoolerKing | Aug. 15, 2011 at 7:11 a.m. (report)
I've been making my own deep fried Oreos for a few years now. You get a bag of Oreos and freeze them. Make a Bisquick batter with really cold water, dip the Oreos and fry them (I have a Fry Daddy, which works great for this).
Facebook Comments
Disclaimer: Please note that Facebook comments are posted through Facebook and cannot be approved, edited or declined by OnMilwaukee.com. The opinions expressed in Facebook comments do not necessarily reflect those of OnMilwaukee.com or its staff.