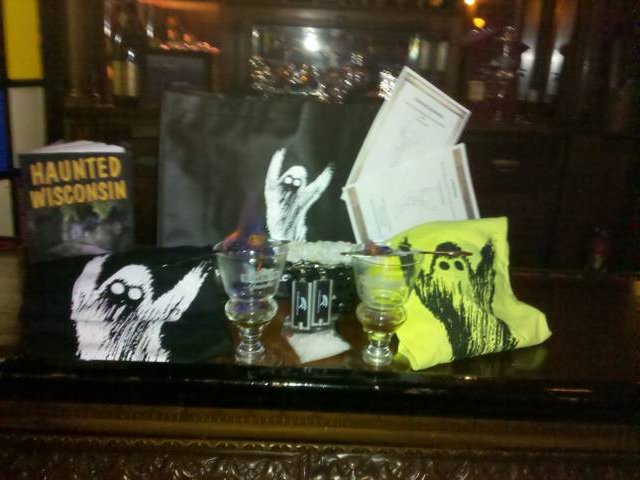 OnMilwaukee.com recommends, Dec. 10, 2011
Still stuck on what to get those hard-to-buy-for friends and family members? Read on for more great recommendations from the always helpful team here at OnMilwaukee.com.
Holiday gift cards for groceries – Once upon a different economy and before I had two boys eating me out of house and home, I did most of my shopping at Outpost Natural Foods and the Riverwest Co-op. These days, I'm forced to do most of my shopping at chain grocery stores. Hence, a gift card to a local, natural grocery store, or to one from Trader Joe's, would be a real treat for me, and one that I will consider giving to other friends as well. However, the real gift would be if I could actually do the shopping in a state of peace and joy, meaning sans kids. But that might be too much to ask for. – Molly Snyder
Jari Love and Kelly Coffey-Meyer fitness DVDs – Jump-start those resolutions and keep holiday pounds at bay from the comfort of your own home with these two outstanding fitness divas! The only other things you'll need are some dumbbells and yourself to start sweating with this selection of DVDs from Kelly Coffey-Meyer and Jari Love. Coffey-Meyer offers two "30-Minutes to Fitness" programs: "Weights" for fast-paced strength training and "Train Like a Contender" for boxing-style cardio and conditioning. Both DVDs have two programs each that will address your total body. Led by Coffey-Meyer's inspiring and skilled cuing, exercisers of all levels will burn plenty of calories during these short workouts.
Love's "Get Extremely Ripped" DVDs are total-body circuit training programs using weights. Her "Revved to the Max" includes two 30-minute workouts and her "Boot Camp" offers the option of six 10-minute workouts, two 30-minute workouts or one full hour of burn. Love offers some innovative moves, but all are modifiable to suit every fitness level. I suggest grabbing all four of these videos and performing one workout from each in rotation six days a week for 30 minutes of fitness a day throughout this busy time of year. If you are super motivated or have been really "naughty," aim for an hour one or two days a week by combining two of the programs those sessions. Learn more and purchase at http://coffeyfit.com and http://jarilove.com. – Lindsay Garric
Shaker's Gift Package – If you're looking to make an impression on the burgeoning ghost hunter on your holiday gift list, look no further than Shaker's. The cigar bar and restaurant not only offers a great night out, they've also put together one heck of a gift set themed around their historic (and haunted) locale. For $99, you get:
two tickets to Shaker's hour-long ghost tour,
two absinthe cocktails at the bar,
two Shaker's ghost t-shirts,
two LED keychain flashlights,
two tarot card readings,
a copy of "Haunted Wisconsin" by Linda Godfrey,
a sage bundle (for keeping away spirits at home, not at Shaker's, obviously), and
organic sea salt (for purification purposes or to spice up dinner).
The whole package comes in a post-consumer recycled tote bag for easy gifting, too. It's designed for two, if you hadn't noticed, so your giftee can even bring a partner along for the fun, thrills and chills – possibly their oh-so-savvy gift-giving friend? – Renee Lorenz
Facebook Comments
Disclaimer: Please note that Facebook comments are posted through Facebook and cannot be approved, edited or declined by OnMilwaukee.com. The opinions expressed in Facebook comments do not necessarily reflect those of OnMilwaukee.com or its staff.