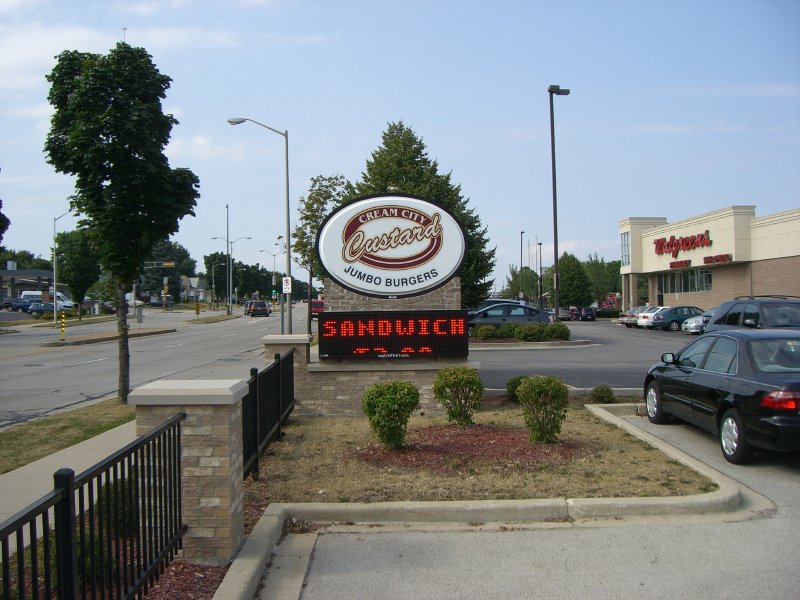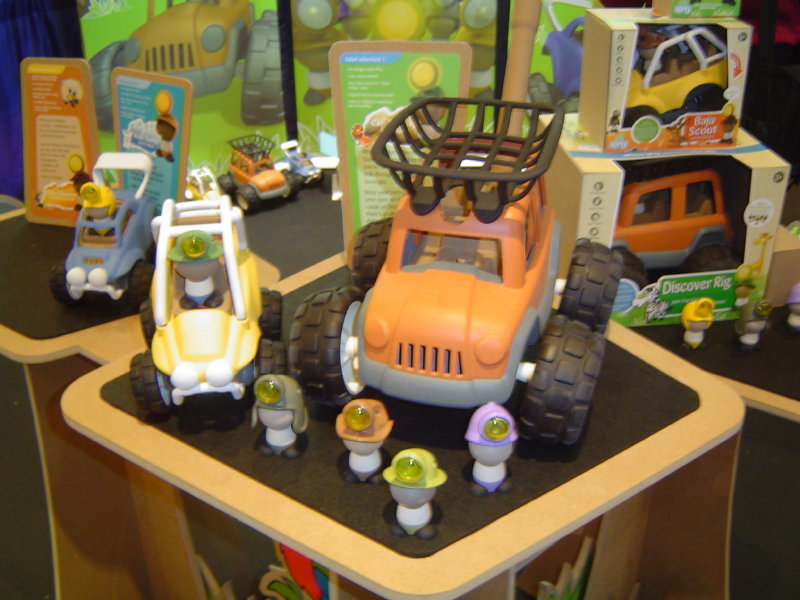 OnMilwaukee.com Recommends: Aug. 6, 2009
We're preoccupied with cream puffs this week, but that doesn't mean we've forgotten to recommend some cool things. We start with a tasty Flaming Damsel brew, wander through some cool music from Baby Teeth, check out cool treats in 'Stallis and your backyard, look into some cool kids' toys and a stunning new addition to a favorite TV show.
These are a few of our favorite things this week:
Flaming Damsel -- I know Milwaukee Brewing Company is a client of OnMilwaukee.com, but they don't pay me to write about them, so hear me out. I saw their Flaming Damsel Real Blonde at Good Harvest Market last week. Intrigued, I read the label. "At the height of beer garden days in Milwaukee, brewers searched for the entertainment to attract the largest crowds of thirsty locals. One of the most ingenious ploys at Luedemann's Garden involved the Flaming Damsel. This mysterious woman made her living by lighting herself afire and diving from the 40-foot platform to the water below. We pay tribute to her aerial skills with the Flaming Damsel Lager. Brewed under German purity laws with Pilsen malt and imported hops, this golden lager has a taste as smooth as her 40-foot swan dives. No one knows how her career ended, but here's to the Flaming Damsel, the creator of Milwaukee's first extreme sport." Sold. I bought a sixer. Great stuff. And since I'm a huge Beck's fan, I love that a local brew is brewed under German purity laws. Check it out here. You'll like it. --Jeff Sherman
Baby Teeth's "Hustle Beach" (Lujo Records) -- Jumping into its third record with "Big Schools," this brainy Chicago pop outfit weds singer Abraham Levitan's Phil Lynott-like voice and phrasing with a synth-driven track to create something that sounds like Thin Lizzy's pop-est moments. But things quickly change and the intro to track two, "The Part You Play," conjures more Meters than anything else, thanks to that bassline. Utilizing attenuated mixes and low-key performances the band brings pop back into the deep 1970s. The title track and "Shrine" jump ahead to the quirky keyboards of the early '80s, but never shed Baby Teeth's passion for clever pop hooks. Fans of The Hold Steady and even Spoon will definitely find satisfaction in these 11 slices of subtly infectious pop rock and roll. --Bobby Tanzilo
Cream City Custard -- With all the increased foot traffic around State Fair in the coming days, business will be brisk at this West Allis stop, located at 1440 S. 84th St. That's OK. This place is worth the wait. With a huge menu featuring burgers, gyros, pizza, steak sandwiches and just about everything else you can imagine. It's big. It's clean. It's got flat-screen TVs. And, if the Fair gets hot, it's air conditioned. A good stop that you should add to your custard / burger rotation. --Drew Olson
Adding frozen fruit to your white wine -- I'm not sure that this recommendation takes very much explanation, but it's still worthy of a mention as the temperatures of late have actually been summer-like. So, it's become my favorite post-work day ritual: a glass of chilled white wine topped off with a handful of frozen peaches. The fruit eventually thaws in the glass, resulting in a sweet, wine-soaked treat. I've stocked up on various frozen mixed berries to try out when the peaches are depleted. Add in a backyard patio and a friend and / or spouse for conversation, and you've got yourself a delightful homemade happy hour. --Julie Lawrence
Ilija's Place -- Never heard of Ilija's Place? One of a handful of true Serbian restaurants in the area, this Cudahy stop, 3701 E. Squire Ave., is a gem. From your first taste of the traditional fresh bread served with roasted red pepper spread and the amazing kajmak ("new" cheese made from unpasteurized, unhomogenized milk) to the traditional dishes of sarma (my favorite), moussaka, cevapcici and more, it's a culinary experience that you must explore. Amy Schubert's review is here. --Jeff Sherman
Autumn Reeser on "Entourage" -- She hasn't taken the spotlight yet, but you know Reeser's character, junior agent Lizzie Grant, is going to steal some scenes on the HBO series very soon. Reeser, who previously worked on "The OC," plays an up-and-comer with smarts who caused the demise of Andrew Klein's marriage and is now drawing interest from David Schwimmer. In a show pretty much dominated by men, it'll be nice to see a female character emerge. --D.O.
The 1969 Miracle Mets (The Lyons Press) -- The year the Milwaukee Brewers debuted as the Seattle Pilots, a team of unlikely stars turned baseball upside down. From the Mets' inception in 1962, they were more than losers, they were ace losers. So, 40 years ago, when a team that was still 9 1/2 games behind in the second half of August 1969 turned it around to win not only its first NL pennant, but a World Series title, it earned the distinction "Amazin'." Former ballplayer Steven Travers traces the trajectory of that season -- both on the diamond and in the clubhouse -- but also that important year that landed a man on the moon, in this heavily illustrated hardcover with an intro by shortstop Bud Harrelson -- who would famously tangle with Pete Rose as the Mets headed to their second Series appearance, in 1973. The stars are here -- Tom Seaver, Nolan Ryan, Tommie Agee, Tug McGraw -- and so are the names more familiar only to Mets fans. You might not root for the team, but the story is still one of the best in baseball. --B.T.
Sprig Toys -- Need a gift for a toddler? Look to Sprig Toys, especially the very cool Discover Rig. Battery-free and powered by the kid, it features interchangeable driver characters that change the story and sounds of the vehicle. And, if you're into the whole eco thing, all products are made from a 100 percent recycled bio-composite material. Buy one because they are fun, unique and well made. --J.S.
Taking a kid down the "Big Slide" at State Fair Park -- Get in line, grab that burlap sack and prepare for 175 feet of awesomeness. The green and yellow behemoth is a State Fair staple. It's not just for kids, but it's a lot more fun to have a happy tike with you. --D.O.
Facebook Comments
Disclaimer: Please note that Facebook comments are posted through Facebook and cannot be approved, edited or declined by OnMilwaukee.com. The opinions expressed in Facebook comments do not necessarily reflect those of OnMilwaukee.com or its staff.