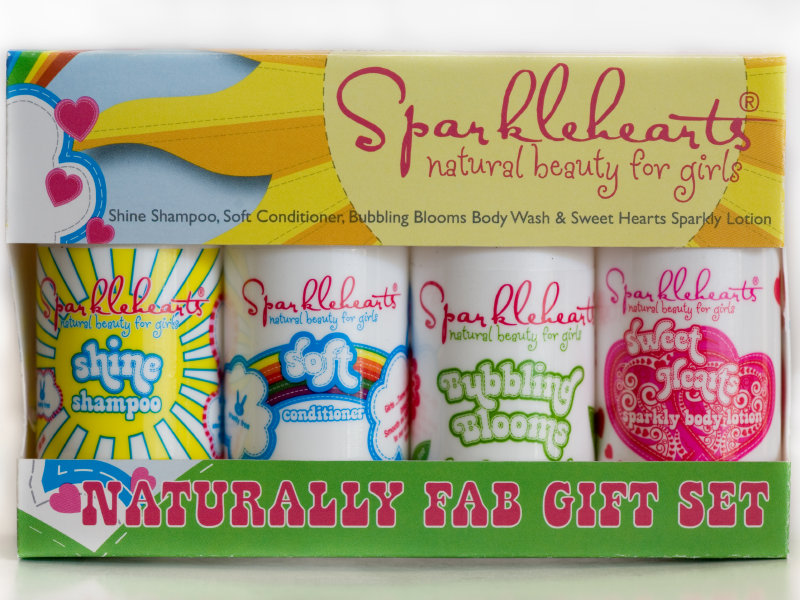 OnMilwaukee.com recommends, April 21, 2012
This week's OnMilwaukee.com Recommends is here, and it delivers a flavorful hangover cure in a glass, a one-of-a-kind movie experience, environmentally conscious cosmetics and more. Read on for this and more stuff we like this week.
MacFarlane fully cooked pheasant breast – Did you know the continent's largest pheasant farm is located in Janesville? I didn't. It's been family-owned and operated since 1929. But now that I know, and especially now that I've tried MacFarlane's fully cooked pheasant breasts, which come with two 5-ounce breasts packaged together, I'm hooked. The birds are fed natural grains and the breasts are tender, moist and delicious. They look like chicken, sure, but they're much more flavorful and lower in fat. Pre-seasoned, the breasts cook in the oven in 20 minutes and pop them under the broiler for another couple minutes to let the skin crisp up and dinner's easy and really, really good. Everyone in my house was wowed. pheasantfordinner.com – Bobby Tanzilo
Bender Ender at Fuel Cafe – Whether you're feeling clobbered by a raging hangover or simply under the weather due to a cold, the Bender Ender at Fuel, 818 E. Center St., is a refreshing drink that tastes like liquid health. It's made with cranberry sports tea and an orange or raspberry EmergenC (powered vitamin C) packet with lots of ice. It'll set you back $3, but it's worth it. – Molly Snyder
Pencils Down: Rethinking High-Stakes Testing and Accountability in Public Schools, edited by Wayne Au and Melissa Bollow Tempel (Rethinking Schools, $24.95) – Milwaukee's own Rethinking Schools' latest book is a compendium of pieces written about standardized testing by teachers, university professors, scholars and others, including Peggy Robertson of United Opt Out National, Monty Neill of the National Center for Fair and Open Testing and even the former director of MPS' Division of Research and Evaluation. Each details a piece of how a strict focus on testing both does a disservice to children in terms of a narrowed focus on teaching only tested material and also doesn't offer a true picture of how our students, teachers and schools are doing. As is usually the case with Rethinking Schools books, most interesting to me are the essays written by MPS teachers on their experiences here in Milwaukee. – Bobby Tanzilo
Sparklehearts – Start educating girlies early about the integrity of ingredients in cosmetics with "Sparklehearts" Natural Beauty for Girls. Teeny glam girls up to tweens (and nostalgic product hoarders like me) will love the darling packaging and delicious scents of these body and hair products formulated without parabens, sulphates, phalates, GMOs, synthetic dyes, triclosan or animal testing. Sparklehearts doesn't miss a beat for conscious products that are effective, fun to use and good for you and the environment. The packaging is recycled and the products are made in the U.S.A. Sparklehearts has even teamed up with PETA for a TSA-approved travel set of products. My fave essential for little girls with curls? The Peace Out No Knots Hair Detangler – a must-have made with green tea and sage for super cute school 'dos. – Lindsay Garric
"Pandora's Box" at the Oriental – Ever felt like going back in time? No, I haven't found a time machine for you (I'll be sure to recommend it when I do), but Milwaukee Film and UWM's Center for International Education's "World Cinemas, Global Network" conference are bringing you something pretty close. The two are teaming up to present a free screening of G.W. Pabst's 1929 silent film "Pandora's Box" in the historic confines of the Oriental Theatre Wednesday, April 25 at 7 p.m. Better still, they've booked Swedish film composer Matti Bye to perform live musical accompaniment. The screening is open to Milwaukee Film members and non-members alike; all you have to do is RSVP online by Monday to save yourself a seat. – Renee Lorenz
Facebook Comments
Disclaimer: Please note that Facebook comments are posted through Facebook and cannot be approved, edited or declined by OnMilwaukee.com. The opinions expressed in Facebook comments do not necessarily reflect those of OnMilwaukee.com or its staff.