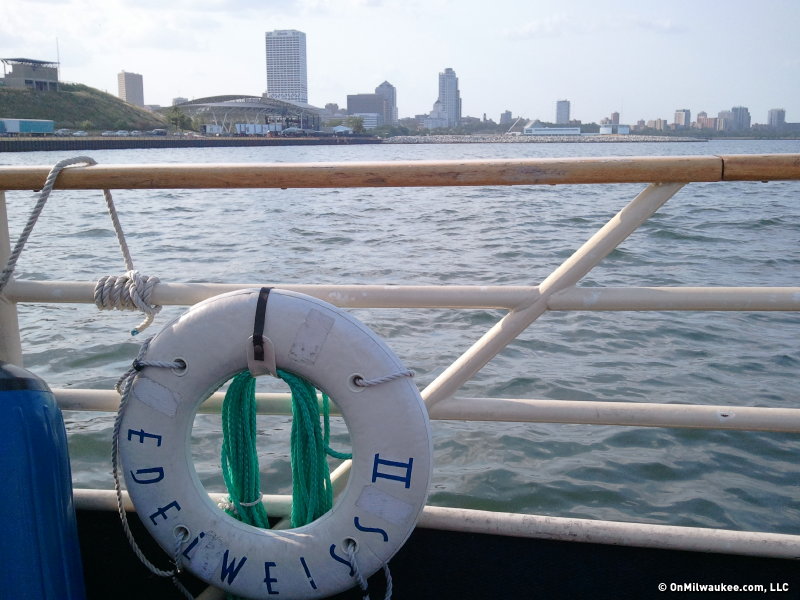 OnMilwaukee.com recommends, July 7, 2012
What stuff do we like this week? Read on and find out for yourself in this week's OMC Recommends.
"The Gnashlycrumb Tinies" – Recently, I reread this Edward Gorey story and did the rare, real LOL. If you, like me, have a dark streak in your sense of humor, dig this out again or track it down, because it's truly hilarious and wrong. Published in 1963, this book tells the tale of 26 children, each one representing a letter of the alphabet, and how he or she accidentally died. ("A is for Amy who fell down the stairs..."). The accompanying drawings are arguably even better than the copy, which is written in couplet form. For me, the book really works because even though some of the deaths are truly horrific, the tone and presentation pokes fun at parental paranoias more than anything else. – Molly Snyder
Edelweiss Boat Tours – If you're like me, you live a sadly boat-less existence. Luckily, Edelweiss Boat Tours give landlubbers like us the chance to enjoy the Milwaukee waters without having to invest in our own vessel. These regular tours vary in price (usually around $20-$30) and are available afternoons and late nights depending on which one you go for. I hopped aboard the Happy Hour Cruise this past Thursday and enjoyed an hour and a half of sun, fun and sailing. It's a great way to see a new side of the city, and – let's face it – nothing beats that breeze off the water. – Renee Lorenz
Valentine Coffee Company's Bering Sea Blend - As I've said many times, I'm an equal opportunity coffee guy. I love all the local blends and many of the nationals. Lately, I'm really enjoying Valentine Coffee Co. Its Bering Sea Blend is great. Very smooth and just good drinking. - Jeff Sherman

Cuban guacamole with plantain chips – I had an absoultely beautiful dinner at Cubanita's, 728 N. Milwaukee St., and sat on their lovely, urban patio for the first time. Everything was delicious, including the fresh and minty Mojitos, the sour creamy black bean soup and the buttery garlic shrimp. The brightest star of the meal, however, was the Cuban guacamole with plantain chips, available evenings only for $6.95. The slightly sweet, super flat and crunchy plantains are the perfect complement to the chunky, creamy guacamole. I would eat this as a meal next time. And anyone who's down on Milwaukee should spend an evening on this patio and soak up the hip, well-blended scene. – Molly Snyder
Facebook Comments
Disclaimer: Please note that Facebook comments are posted through Facebook and cannot be approved, edited or declined by OnMilwaukee.com. The opinions expressed in Facebook comments do not necessarily reflect those of OnMilwaukee.com or its staff.