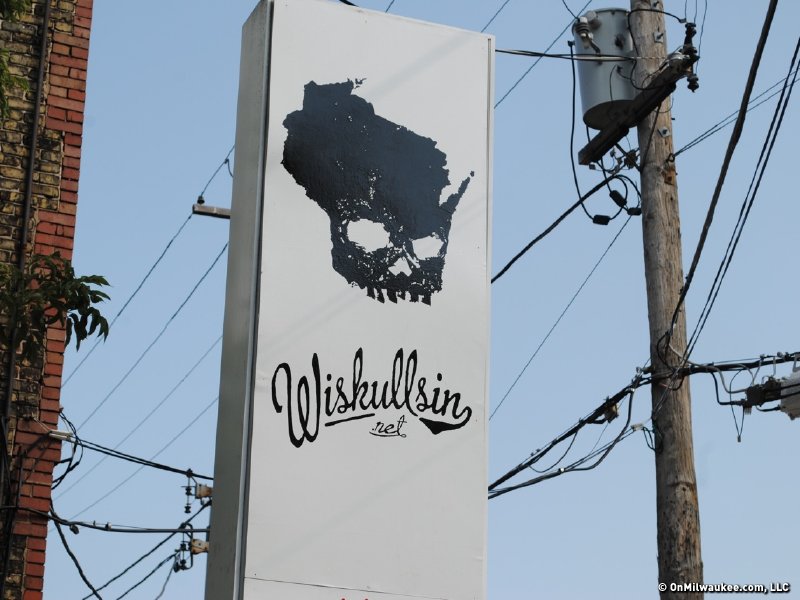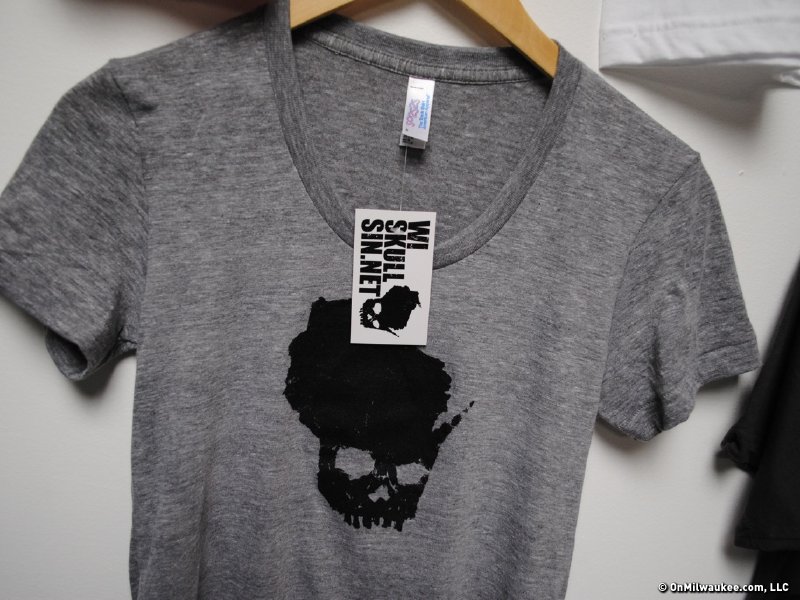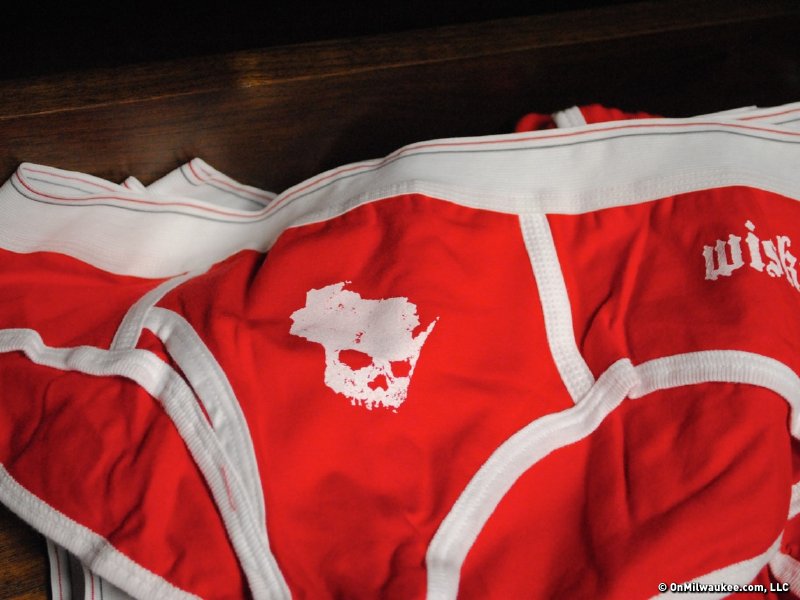 Wisco lovers have no bones to pick with Wiskullsin
Joey Wisniewski is a huge fan of Wisconsin sports, particularly the Brewers and the Packers, but he wasn't a huge fan of many of the team T-shirts available in pro shops. Wisniewski, who grew up in Mequon, says he was a "skate board punk rock kid" which affected his taste and style.
"As much as I love the Brewers and the Packers, there weren't T-shirts that appeal to me and my style," he says.
So with true punk rock ethos, Wisniewski embraced the DIY ("Do It Yourself") way and made his own shirts. Four years later, he owns and operates Wiskullsin, a small and thriving business that offers original, Wisconsin-themed T-shirts, hats, messenger bags, girls' underwear, shades, koozies and infant onesies.
But despite his love for local football and basketball, Wisniewski's first design – along with Josh Rickun – was created as a fundraiser for the Milwaukee Rugby Club, which Wisniewski was a member of at the time.
The response to the shirts was so positive – they sold every one – that the two decided to start a business together. Over time, however, Rickun decided to focus solely on design and not other aspects of the business. Wisniewski continues to market and sell his products online, at festivals and from a small retail space at 1726 E. North Ave.
Wiskullsin offers about 15 different T-shirt designs, the most popular is the state of Wisconsin with a skull face embedded in it. Other designs are sports related but have a unique "professional bootleg" look to them.
Next week, Wiskullsin will release a new Packers design, which Wisniewski describes as being "very much like the retro Packers Lombardi-era style with a Wiskullsin twist."
All of the shirts come in men's and women's styles and about 95 percent of the shirts are made by American Apparel. The cost is $25 for most, if purchased online, and usually $20 if purchased at a festival. Wiskullsin sells at numerous local festivals including Brady Street festival, Locust Street festival and Bay View Bash – coming up on Sept. 15, 2012.
Wisniewski say he focuses on creating T-shirts with a lasting message, as opposed to pop culture jokes that might fizzle out after a summer or a season.
"Nothing too flash in the pan," he says.
Recently, Milwaukee Brewers pitcher John Axford discovered Wiskullsin T-shirts and has been a huge fan ever since. He bought shirts for other Brewers players and two months ago invited Wisniewski to come down to the dugout to hang out and deliver the shirts. Wisniewski says he and Axford might collaborate on a Bernie Brewer-related T-shirt in the future.
"John's been very supportive of us. He's a super nice guy. He's often Tweeted about us," says Wisniewski.
Most importantly, Wisniewski says he's having a great time. At this point, Wiskullsin is a part-time venture for him. Wisniewski, who holds a degree in business, is now attending graduate school at the University of Wisconsin-Milwaukee for urban planning.
"I have to focus on school a lot right now, but I really enjoy this, and could see doing it for a very long time," he says. "It's a way for me to express my hometown pride."
Wisniewski says he is surprised by how many people have emailed and texted him photos of people wearing Wiskullsin shirts – and even sporting Wiskullsin tattoos – all over the world.
"It's so great to see that so many people feel about Wisconsin the same way I do. I've tried moving away from here, but I always came back," he says.
Facebook Comments
Disclaimer: Please note that Facebook comments are posted through Facebook and cannot be approved, edited or declined by OnMilwaukee.com. The opinions expressed in Facebook comments do not necessarily reflect those of OnMilwaukee.com or its staff.