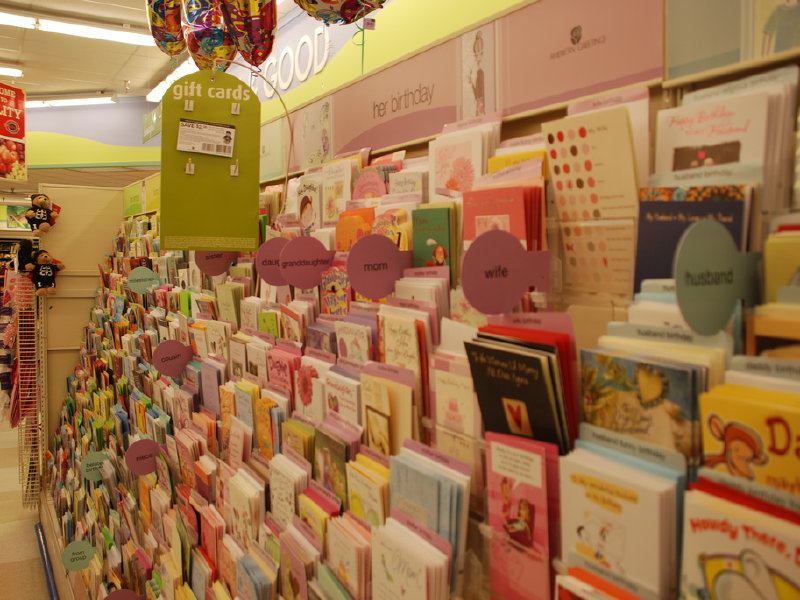 Banshee, McCurdy help put season's greetings to music
Now that Valentine's Day has passed, many consumers won't think about greeting cards until the next big birthday or Mother's Day rolls around -- whichever comes first.
Pat McCurdy used to be that way, too.
Not anymore.
McCurdy, one of Milwaukee's best known musicians, has been thinking about greeting cards a lot lately. If you visit a Target store anytime soon, there is a good chance you'll hear his voice emanating from a sound chip embedded in a card produced by Recycled Paper Greetings.
Banshee Music, a division of New Berlin-based GMR Marketing, has combined with the card company to commission custom songs for a line of audio cards. McCurdy, a prolific songwriter, is one of several local musicians involved in creating the 20-second ditties.
"It's been fun to write to a task," McCurdy said while riding to a recent show in Chicago. "I love the 20-second element of it. It's actually perfect for me, because that's the exact length of my attention span."
Ryan Heuser, vice president of marketing for Banshee, said the partnership with Recycled Paper Greetings has been in the works for about a year.
"We're up and running," Heuser said. "We've got seven cards out right now and more will be in the pipeline for Mother's Day and Father's Day."
Banshee's Web site describes the company as "a Sonic branding agency and a next generation music publisher" that helps businesses use music to create an identity for their products. Banshee -- which also has relationships with local musicians like Victor DeLorenzo of the Violent Femmes, guitar virtuosos Greg Koch and Willy Porter and piano specialist Joe Hite -- had been creating original music for sports teams and other businesses, such as the Kentucky Derby.
Think of the song "One Shining Moment," which accompanies the highlight montage at the end of the Final Four every year; companies in all sorts of industries would like to have a song that connects with their audience in that way. Banshee wants to help.
"The whole idea behind Banshee is to give independent artists the opportunity to get their music out there and be as creative as possible," Heuser said.
"Being a Milwaukee-based company, since the very early days knew we wanted to bring more opportunities to local artists. (GMR founder) Gary Reynolds has, over the last 30 years, has built a lot of relationships. His relationship with Pat goes way back. He may not go back as long with Greg (Koch) and Joe (Hite) and some other people, but we've been fortunate to build relationships with some incredibly creative writers."
Page 1 of 2 (view all on one page)
Next >>
Facebook Comments
Disclaimer: Please note that Facebook comments are posted through Facebook and cannot be approved, edited or declined by OnMilwaukee.com. The opinions expressed in Facebook comments do not necessarily reflect those of OnMilwaukee.com or its staff.