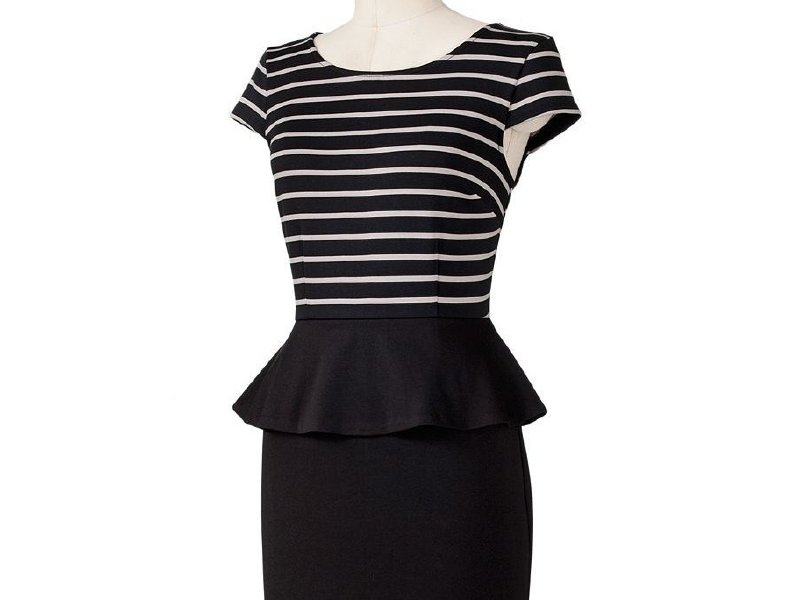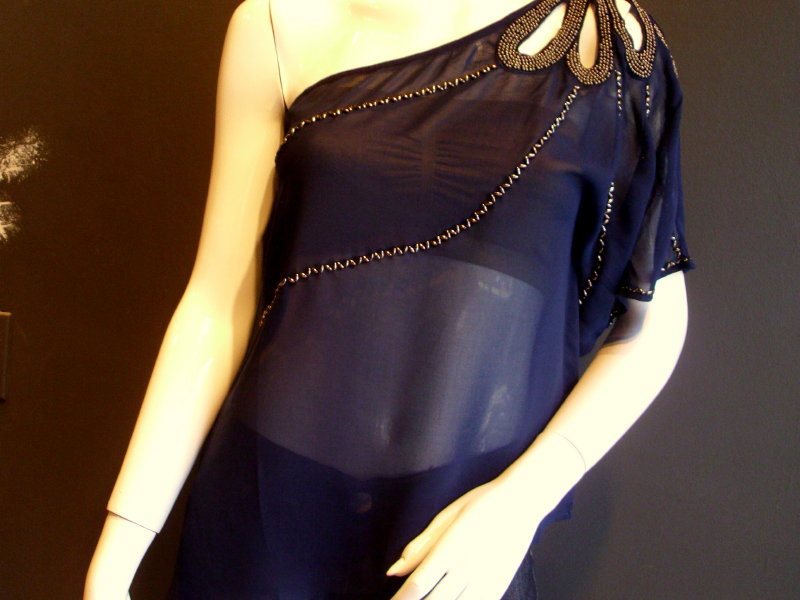 Five fabulous fall fashion trends
Milwaukee's winter temperatures may seem tiresome come February (or November, depending on how you look at it) but an upside to our chilly city is how fashionably we can warm up.
Fall fashion trademarks are typically darker colors, romantic lines, innovative textiles and elegant ways of covering up without covering over. This year is no exception. Fall 2012 collections are full of rich jewel tones, Edwardian necklines, oversize coats and the return of leather.
Here are five trends you can't afford to miss out on.
Soldier girl
Anna Wintour told Barbra Walters in 2006 that fashion reflects the mood of the nation and the current military trend was due to pessimism over the war in Iraq and Afghanistan. Interpret it how you will, but many pieces this fall have a decidedly militant feel: bomber jackets, sailor capes, trench coats, heavy boots, large buttons – even the return of leather. H&M is one of many retailers to offer black bomber jackets as well as heavier double-breasted jackets with button embellishments and turned-up collars.
But tread this trend lightly, because leather – like lace – is lovely in small amounts and dangerous is mass quantities. Lauren Conrad's faux leather pants at Kohl's are a chic option, but only if paired with a soft top.
Act like a lady
Don't worry about going back for seconds at Thanksgiving. This fall is a celebration of the hourglass figure. Form-fitting dresses, belted suits – think Rita Hayworth's curves and Grace Kelly's necklines.
"This fall, old Hollywood glamor merges with feminine 1930s and 1940s influence to create one of the season's biggest trends: femme fatale," said Karen Tweedie, senior vice president of design, art and trend for Kohl's Department Stores. "Form-fitting dresses create a great hourglass shape to flawlessly achieve this look. Tailored jackets and pencil skirts also pair perfectly with soft blouses to accomplish the season's hottest juxtaposition."
Layer upon layer
"The focus is really on transitional dressing," said Kotti Anderson of Fred Boutique on Water Street. "The customer wants an outfit that can go from day to night."
An easy way to achieve this effect is layering. The fall collections are full of bold patterns, which are great for evenings out – and paired with a more subdued pant or tailored jacket can make the look office-appropriate too.
Or an oversize coat (another hot piece this season) can hide the fact that you didn't have time to find a clean shirt before running errands. "Layering can be functional and fashionable by adding-in cold weather accessories this season," said Tweedie. "For the more adventuresome, add a faux fur collar, scarf or pair of earmuffs to accessorize any fall look."
Color me surprised
As if a reflection of the dying leaves, fall and winter fashion seems to always emphasize a blending of deep, rich tones.
"Reddish hues of cherry, crimson and ruby are the bold, must-have colors of the season, along with green shades of emerald, chartreuse and jade," said Tweedie. "These two colors perfectly complement each other, proving that opposites do attract."
Denim isn't left out either. Kate Middleton's cobalt jeans at the Olympic torch-lighting was a foreshadowing of a season filled with brightly colored denim. Michael Kors offers a blue skinny jean at Boston Store, and H&M sells mustard yellow low-rise jeans with ultra-slim legs.
Shine on
The days are getting darker, but you can shine even brighter with the embellishments of fall 2012.
"The shimmer factor is in full force at Kohl's this season, with fall sweaters that sparkle and shine," said Tweedie. "Glistening textiles, including lurex fabrics, add a little something extra to fall wardrobe this season."
The sparkle effect is especially appropriate for holiday celebrations – but is equally useful in the later months of winter, when the short days can use a little livening up. White House Black Market carries a grey jewel-embellished sweater that would add a little sparkle to any look, day or night.
rbxszfwbtdstfavvrybxuvczwfwr
Facebook Comments
Disclaimer: Please note that Facebook comments are posted through Facebook and cannot be approved, edited or declined by OnMilwaukee.com. The opinions expressed in Facebook comments do not necessarily reflect those of OnMilwaukee.com or its staff.