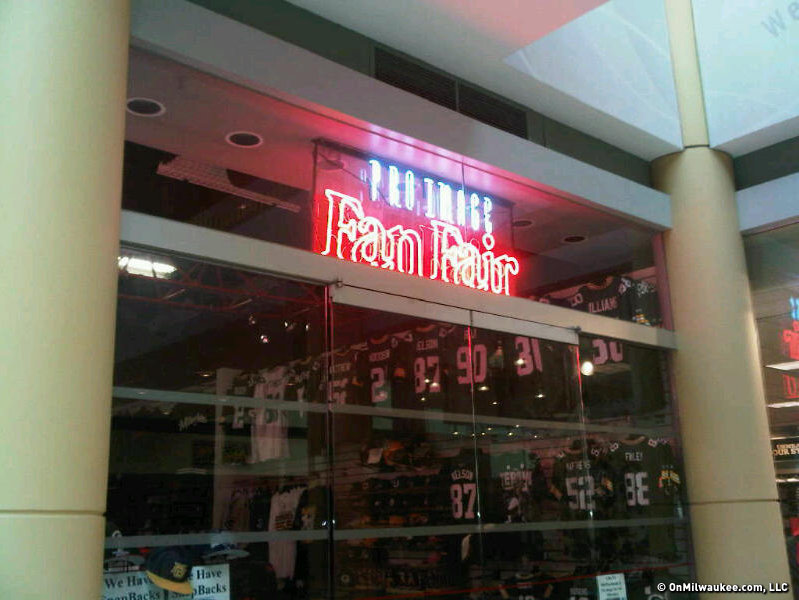 Fan Fair at the Grand Avenue survives Downtown mall downturn
I love those stories about a spot of brilliance in an otherwise challenging endeavor or environment.
The dog whose life gets saved during the crush of a major flood. The guy who lifted a car off the victim of a terrible wreck. The guy who rescues a stranded old couple during a tsunami.
This is one of those stories, although the challenge isn't quite as bad as your average tsunami.
Everybody is familiar with the story of the Grand Avenue Mall in Downtown Milwaukee.
It opened to great acclaim and success in 1982. I remember taking my two daughters Downtown to go Christmas shopping at the mall. It was jammed, glorious looking and offered a wide variety of shopping. It was turning Milwaukee's Downtown around.
But then came the bleak times of the '90s. People started to go to their nearby shops in nearby suburban malls. Grand Avenue started to open stores with goods in the lower end of the price spectrum. There were reports and perceptions of too many panhandlers and ruffians.
Through all of this Fan Fair has remained steadfast, standing bright and flashy at the 3rd Street entrance to what are now called The Shops at Grand Avenue.
I remember when Fan Fair first appeared, called Merle Harmon's Fan Fair. Harmon was an announcer for the Milwaukee Brewers and a big name in the world of sports broadcasting. He had a financial interest in the shop and they used his name, but I never saw him behind a counter.
Jim Tjader came to work with Harmon's organization in 1982 and now owns two stores in the Milwaukee area. He's been behind the counter at Grand Avenue for 29 years.
"I'll be honest," he said. "The mall has been very fair to us with what they charge. I'm not living in River Hills but I do all right. We are doing okay. But we've seen lots of changes. We are probably doing between 20 or 25 percent of what we used to do, but it's still okay.
"There have been so many changes to this mall," he added. "But we're hoping they can turn it around. There's a hard working young staff and we're here to stay."
In a time when profit needs to come quickly and long-term investment is rare, Fan Fair is unique. But there always seems to be a market for the kind of sports paraphernalia sold by the store.
Facebook Comments
Disclaimer: Please note that Facebook comments are posted through Facebook and cannot be approved, edited or declined by OnMilwaukee.com. The opinions expressed in Facebook comments do not necessarily reflect those of OnMilwaukee.com or its staff.