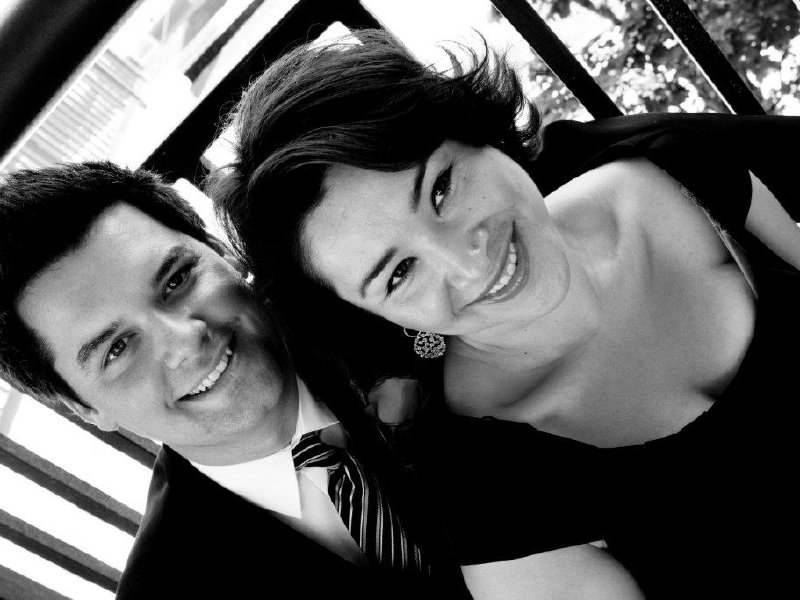 La Luna owners want to spice up your taco night
Since she was a child, Andrea Marquez-Paquin wanted to share her family's recipes with the world. As she got older, this desire expanded. She also wanted to set a new standard for quality frozen Mexican food that was available in grocery stores.
In 2007, she and her husband, Andrew, started to research and develop a business that later became the Oak Creek-based La Luna. Their products hit the shelves of their first store in December 2008. Today, La Luna products are available at 14 grocery stores in Milwaukee and surrounding areas.
"La Luna is the realization of a childhood dream," says Andrea.
Currently, La Luna offers three products: a kit called "Perfect Taco Starter" along with a Mexican-style rice and home-style pinto beans. Soon, the company will also feature "Salsita," a spicy-and-sweet Mexican cooking sauce. Most of the recipes are three generations old.
La Luna's products are similar to those sold in the family's long-standing, Milwaukee establishment, Luna's Texas Restaurant, which was open from 1952 until 1988. The restaurant, on 5th Street in Walker's Point, was owned by Andrea's grandparents.
At this point, Andrea and Andrew do not have plans to open a restaurant to serve their products directly to customers, but it is not out of the question for the future, they say.
All of La Luna's products are made from fresh ingredients, sold family-style (meaning they serve four or five people) and are very easy to prepare.
"It is with great pride that we offer wholesome food, which is rich in quality, history and passion," says Andrea.
Overall, the goal of La Luna is to transform a family taco night into a more gourmet experience without requiring any more work. The products, they hope, will replace the traditional canned beans, boxed rice and seasoning packets that most people use when preparing tacos at home.
"We are on a mission to bring the quality and variety of Mexican food currently enjoyed in your home to a whole new level," she says.
For the past nine months, La Luna has tweaked its brand, and reintroduced its products with new packaging, a new website and a new logo. It also partnered with a local distributor in an attempt to grow the brand. Over the next year, the couple hopes to expand its distribution to more Wisconsin grocery stores and move into other Midwestern states, too.
"La Luna relishes the idea that family and friends do not have to dine out to experience a traditional Mexican meal, but, rather, they can create the atmosphere and wonder of that very same meal while preparing it together in the comfort of their own home," says Andrea.
Facebook Comments
Disclaimer: Please note that Facebook comments are posted through Facebook and cannot be approved, edited or declined by OnMilwaukee.com. The opinions expressed in Facebook comments do not necessarily reflect those of OnMilwaukee.com or its staff.