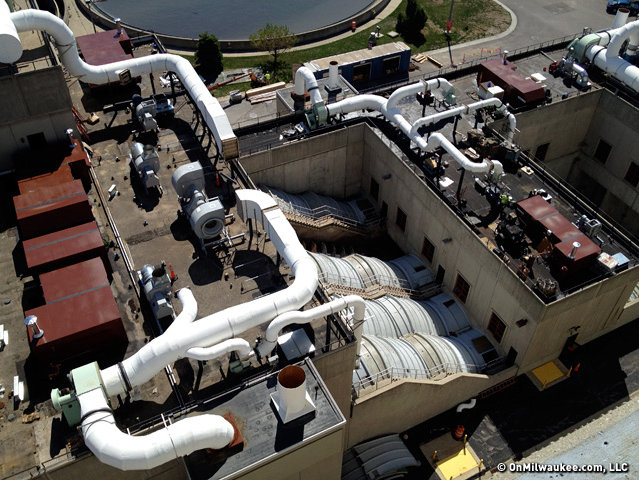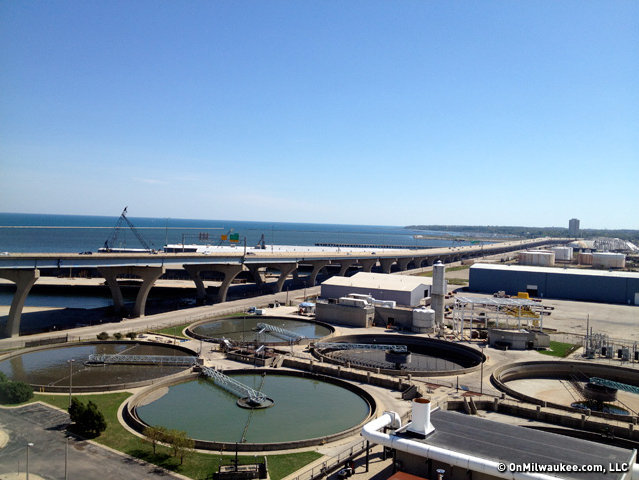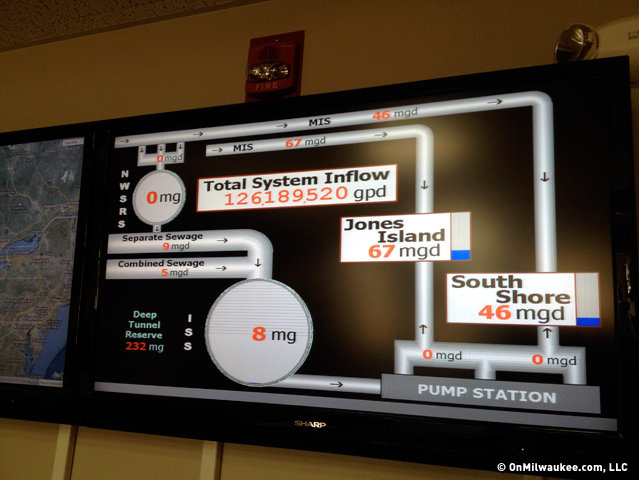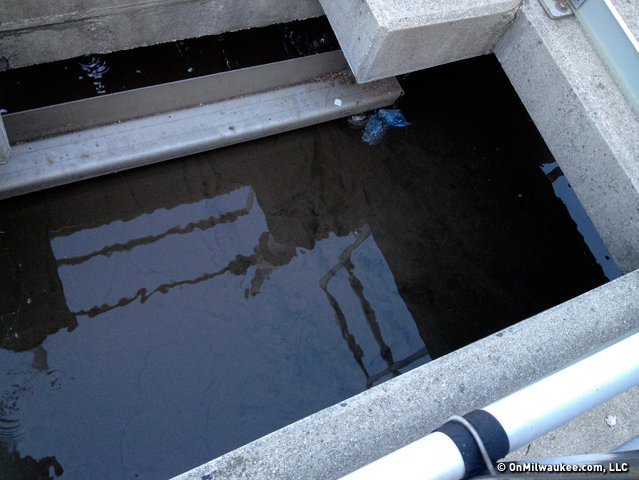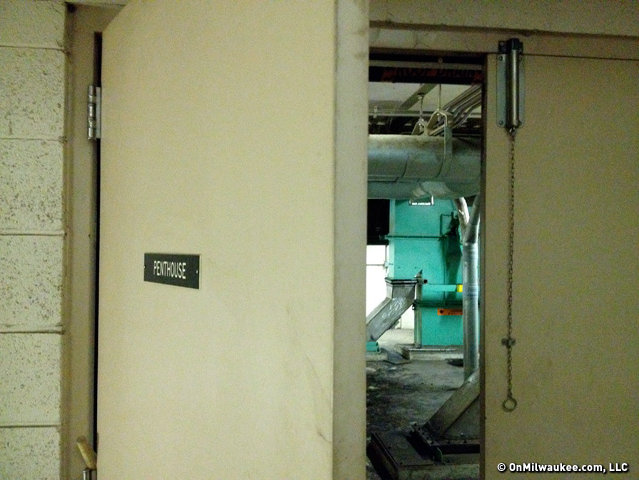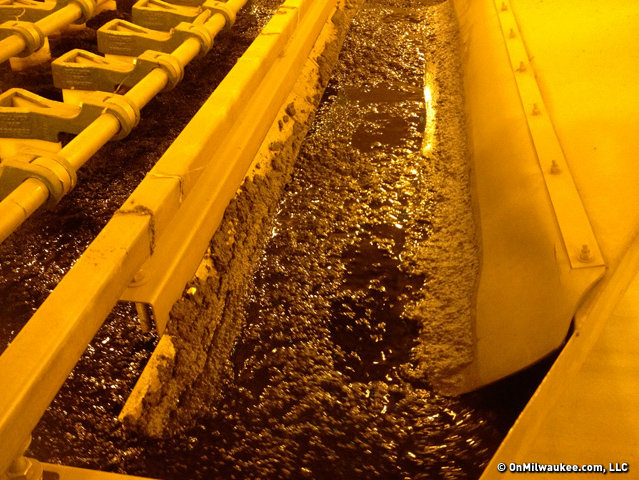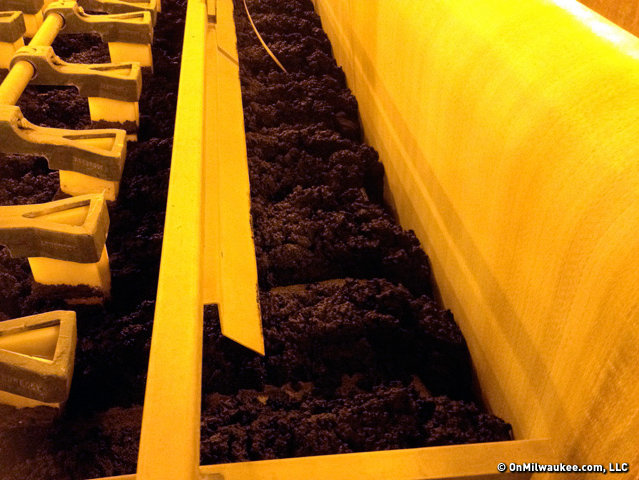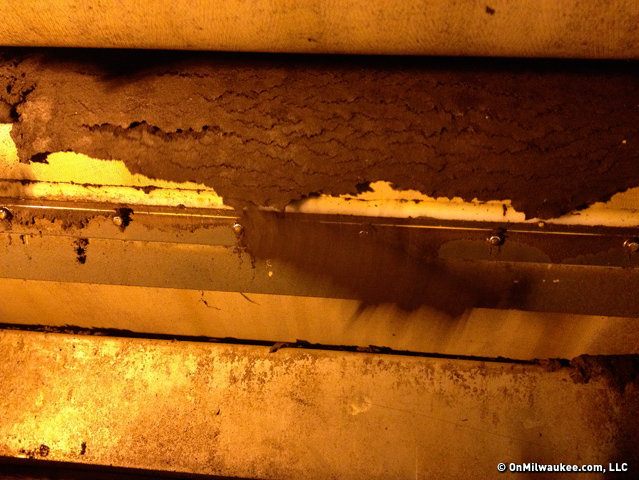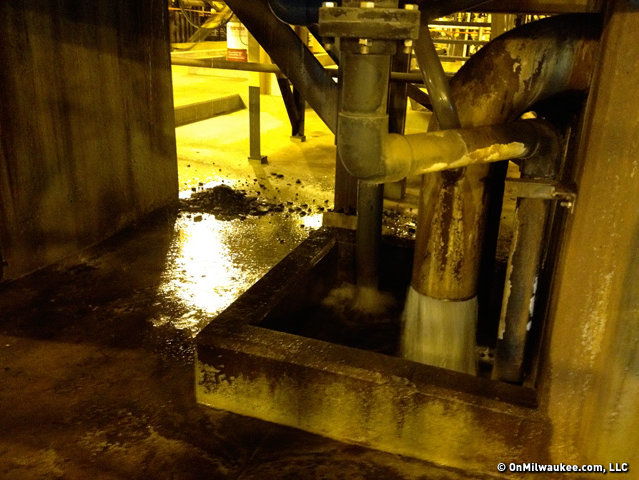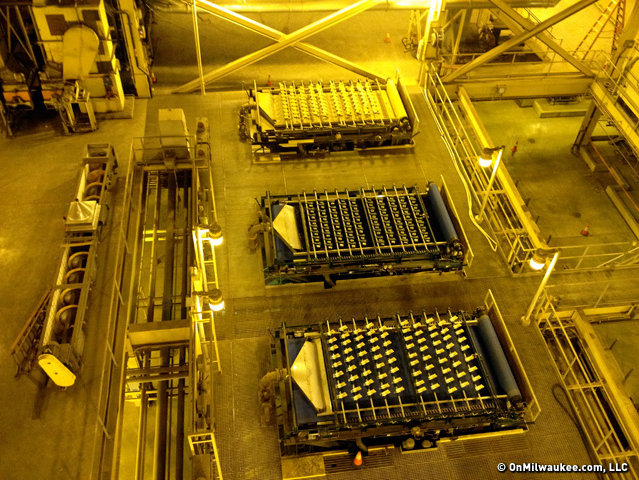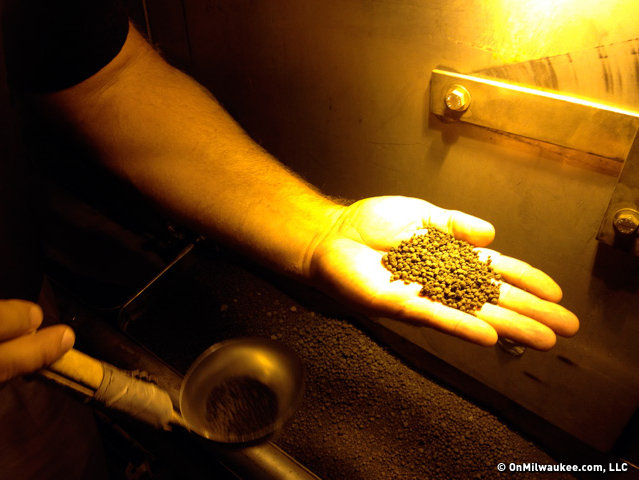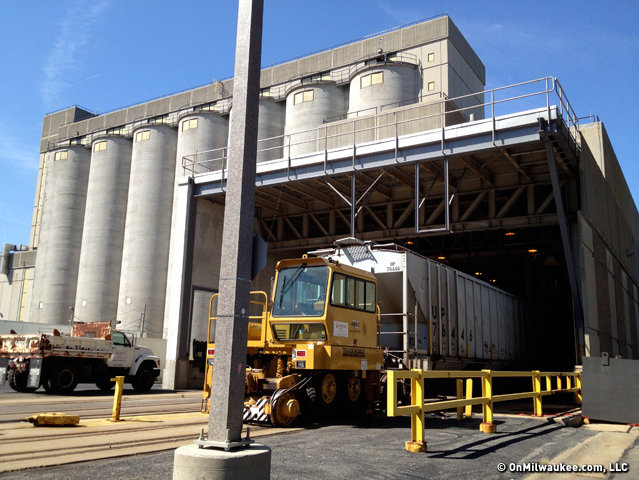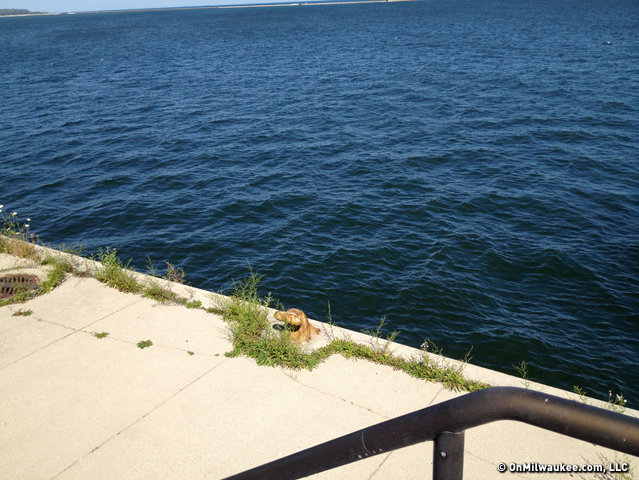 Urban spelunking: Brewing up Milorganite
Let's get this straight from the get-go.
Despite what you've heard, Milorganite is not made out of human feces.
On a recent tour of the Jones Island plant, Milwaukee Metropolitan Sewerage District agency services director Jeff Spence and public information manager Bill Graffin wanted to dispel that myth at the start.
It is sorta true, however, if you believe that you are what you eat. Let me explain.
Three thousand miles of household laterals and another 3,000 miles of sanitary sewers send water and liquid waste to the MMSD via the sewer system. The deep tunnel project, which is 28.5 miles long, serves as an overflow storage system that can hold up to 521 million gallons.
The water is pumped to two plants – one on Jones Island and the other in Oak Creek – and at Jones Island it first undergoes a screening process that removes objects of all sizes, like towels, gravel and sand.
That water then moves to a series of circular holding tanks for a process called primary clarification. Here solids sink to the bottom and oils and grease rise to the top for skimming.
The next step is where Milorganite (a smashing together of Milwaukee Organic Nitrogen) really begins to happen. The water flows from the primary clarification pools to long storage channels where biological treatment takes place. These pools of churning water are murky and tiny solids can be seen. But that's not human waste. It's bacteria – like aspidisca, arcella, vorticella and others – that breaks down the organic material in the water.
As we gaze at the water, Graffin explains that the murkiness is the coagulation of the microscopic bacteria, which live a very short life span in the water. About a fifth of the bacteria comes out to enter the Milorganite-making process and the rest is reintroduced to the churn.
So Milorganite is actually the dead bacteria, not poop (which is the bacteria's food).
"The bacteria require a tremendous amount of air and that's where most of the energy cost comes from, pumping these big tanks full of air," says Graffin.
Behind us is a low building with a sign that reads "Mixed Liquor Gallery." Spence and Graffin chuckle graciously at my booze jokes, as if they hadn't heard them a million times before, then explain.
"South Shore is a different kind of plant, it's an anaerobic digestion plant," says Spence. "So what we have down there is a breakdown of solids, digested solids. They're shipped back up here. Milorganite is made of two different types of sludge: digested and waste-activated. You've got flows coming in – water that's processed here and water that's processed at South Shore – and it comes together (in the Mixed Liquor Gallery) in a certain percentage and all those bugs make up Milorganite."
Entering the manufacturing building – it's the big one you can see from the Hoan and from Summerfest, with the big smokestack on top – I'm immediately reminded of the industrial scenes in Antonioni's film, "Red Desert."
There are rows and rows of pipes of all sizes, the din of machinery, darkness illuminated by a yellowish light.
"I just marvel at this place from an engineering perspective," says Spence. "For something that seems so simple, there's so much that's going on here.
"As you walk through you'll see a lot of duplication of systems, from filter beds to dryers. There are 24 belt filter press beds and we've got 12 dryers, and it can all be managed depending on flow; how much you've got coming into the plant. We don't get to run 12 dryers until the heavy season, which is from January through April or May (when) we have so much flow coming through.
"There's a lot of redundancy ... to deal with volume."
Spence adds that the repetition of systems also allows the plan to run continuously while being able to keep everything in good working order, too. The Milorganite itself is extremely abrasive and takes a toll on machinery, requiring constant upkeep.
During summer, the plant produces an average of around 105 tons of Milorganite a day. During other parts of the year that average can go up to nearly 200 tons per day. MMSD expects to make about 45,000 tons of Milorganite this year.
Page 1 of 2 (view all on one page)
Next >>
Talkbacks
Otto | Oct. 10, 2012 at 10:35 p.m. (report)
I thought nite was short for night soil. Urban myth busted.
1616 | Sept. 28, 2012 at 12:34 p.m. (report)
In 2007, tons of Milwaukee sewage sludge "Milorganite" had to be scraped off 30 public parks and disposed in EPA licensed hazardous waste landfill because of toxic levels of carcinogenic PCBs (polychloride biphenyl ethers). In 2008 and 2009 Milwaukee had more problems with ligh levels of PCBs in their sludge biosolids. http://www.thedailygreen.com/environmental-news/latest/4284 In 2010, high levels of toxic lead (1100 parts per million) in the Milwaukee sludge biosolids spread on Kenosha, Wisconsin, farm fields greatly exceeded the EPA limit of 300 ppm in Class A EQ sludge biosolids. http://www.jsonline.com/news/wisconsin/85012452.html Sewage sludge Milorganite is a dangerous "fertilizer" which should not be used on home gardens or public parks and playgrounds where children and pets are exposed. Class A sewage sludge biosolids has caused many incidents of illness: http://www.sludgevictims.com/Class-A-sludge.html Helane Shields, Alton, NH http://www.sludgevictims.com
Facebook Comments
Disclaimer: Please note that Facebook comments are posted through Facebook and cannot be approved, edited or declined by OnMilwaukee.com. The opinions expressed in Facebook comments do not necessarily reflect those of OnMilwaukee.com or its staff.