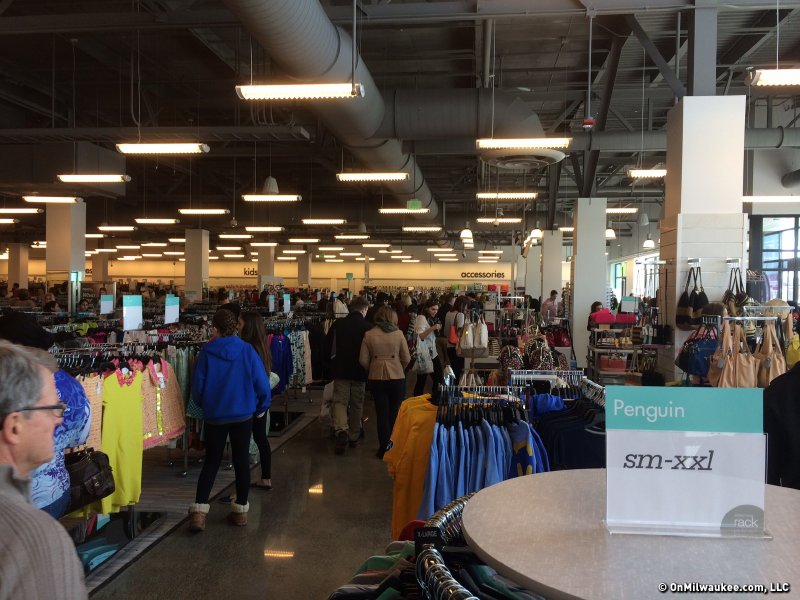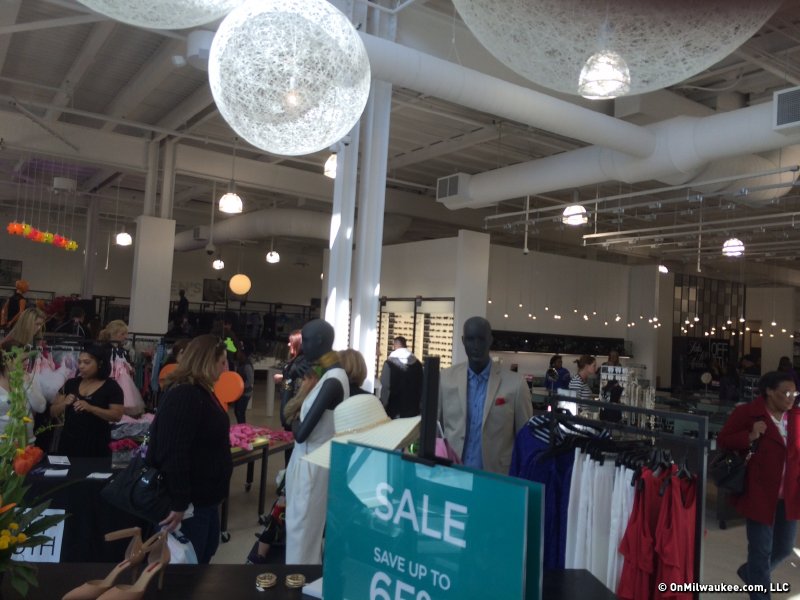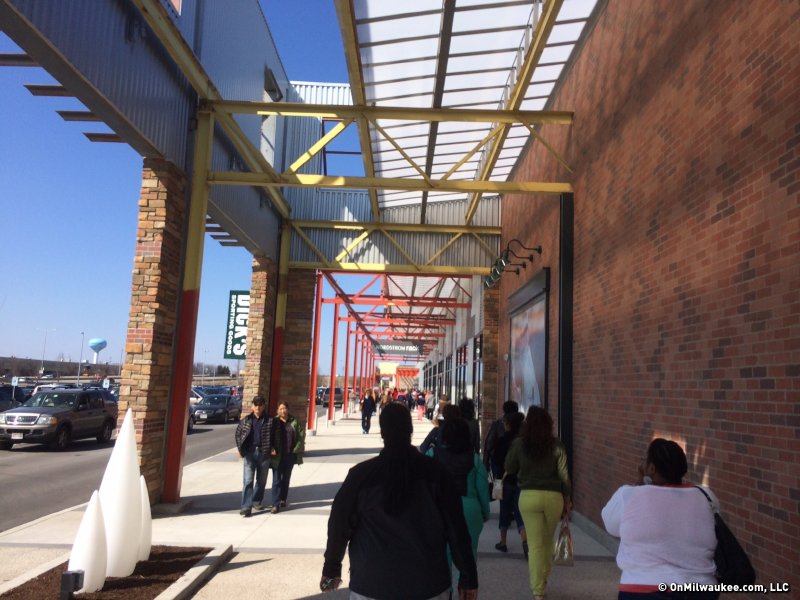 A little high-end shopping fun at Tosa Saks, Nordstrom Rack
I wanted to see the hubbub first-hand, so I joined the throngs of crowds checking out the brand new Mayfair Collection today. The parking lot was packed, but the two stores I visited weren't too chaotic. And once things settle down a bit, I'm sure I'll be back.
I only visited Nordstrom Rack and Saks Fifth Avenue Off 5th, because when it comes to Old Navy or Ulta, once you've seen one, you've seen them all. Nordstrom was swarming, but with tons of employees in neon green shirts setting up mini kiosks, it was tolerable.
To cut to the chase, I loved it. While it felt like a nicer TJ Maxx, the logical layout of high-end brands like Hugo Boss and John Varvatos mingled with more mid-range offering from Calvin Klein and Michael Kors. Yes, you can find some of this stuff around Milwaukee, but certainly not at these Kohl's-eque prices. The men's shoe selection was especially aggressive, and I walked out of there with an Italian dress shirt and funky oxford shoes for around $80.
A few doors to the north, we visited Saks Off 5th, which was understandably less crowded – because it's way more expensive. While I enjoyed the free popcorn and the DJ, this is certainly a more "special occasion" sort of store. The $700 suits, $100 polos and $4,000 watches are quite a bargain, all things considered, but not in my shopping budget for today. I did see a few $50 shirts from Saks' house brands, but even as an outlet store, this place is very upscale.
Still, I'm delighted – as is most of Milwaukee, according to the traffic – that the area finally has these stores. I'm sure when I'm not shopping at GILT or MyHabit.com, I'll be visiting Nordstrom Rack for my work wardrobe.
And I'm sure the traffic will calm down soon. It's obvious Milwaukee can finally support these chains, and it's great for the re-imagining of this area. Even with the Brewers shirts on sale at Nordstrom Rack, Milwaukee is now a bit more stylish – at prices our frugal citizens will appreciate.
Facebook Comments
Disclaimer: Please note that Facebook comments are posted through Facebook and cannot be approved, edited or declined by OnMilwaukee.com. The opinions expressed in Facebook comments do not necessarily reflect those of OnMilwaukee.com or its staff.