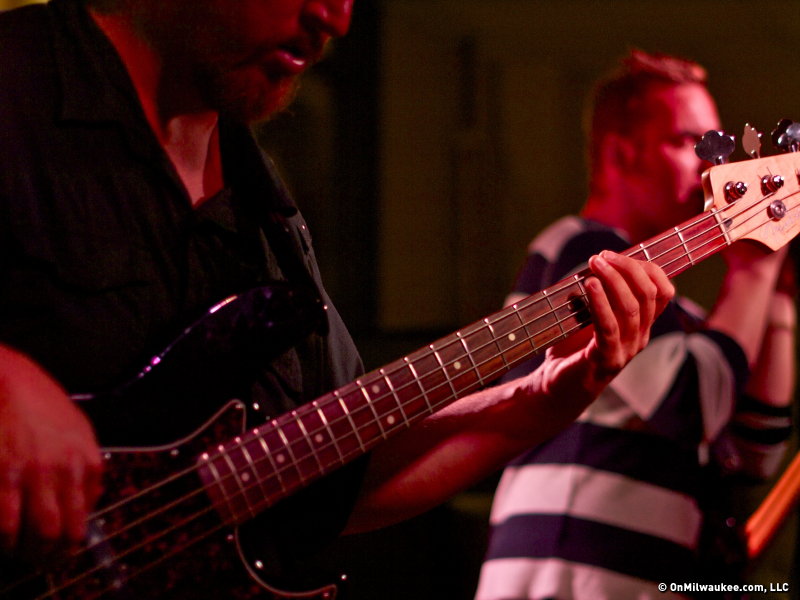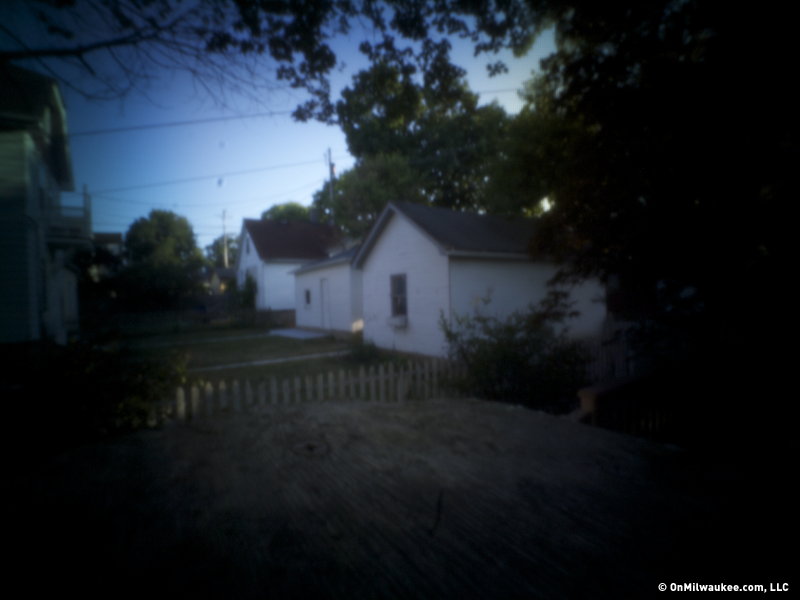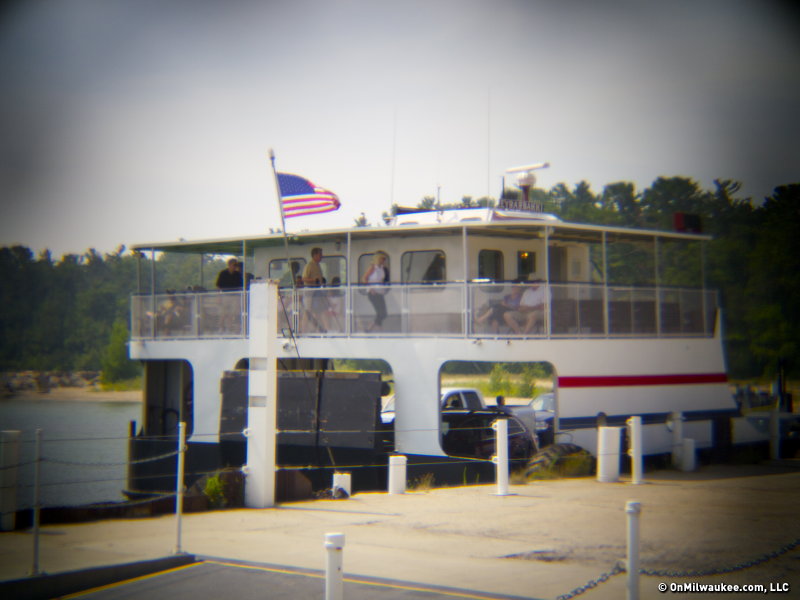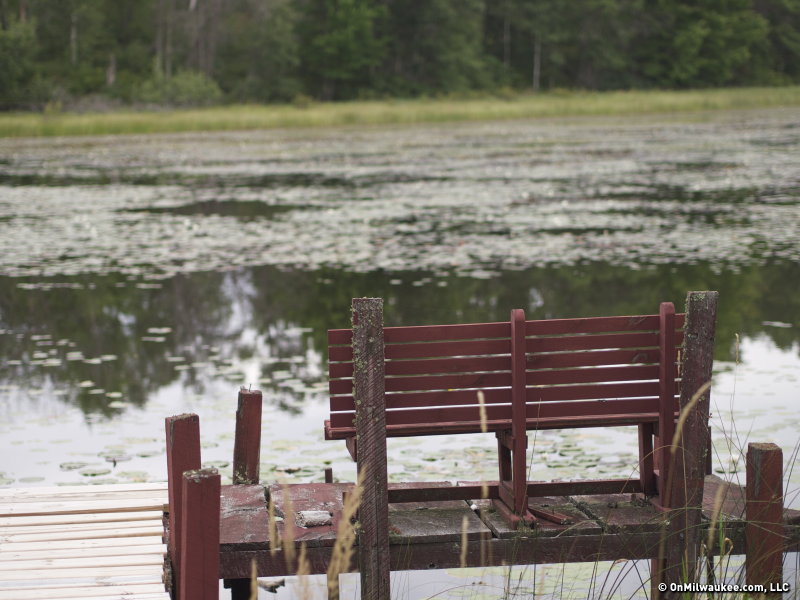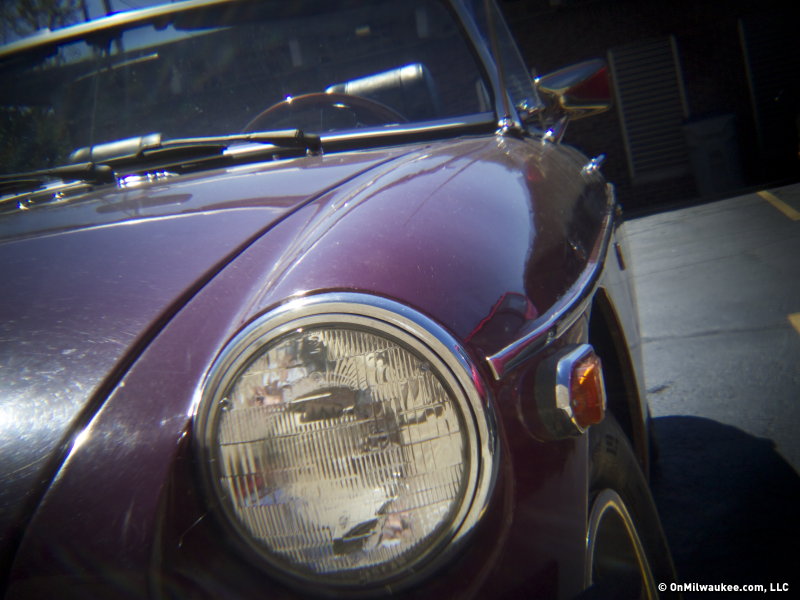 Embracing the next digital camera revolution
I've bought, sold and lost a lot of digital cameras since the first one I purchased in 1999. And, with very few exceptions, I haven't especially enjoyed any of them, except for the most recent point-and-shoot I bought two years ago, the amazing Canon S95.
But my job requires me to take good photos in challenging light situations. Sometimes, it's perfectly passable to whip out my iPhone and shoot a usable picture. When that fails me, the low-light capabilities of the little S95 usually do the trick. But I've always wanted more. I'm jealous of the quality and versatility that comes from DSLRs my friends own.
I'm not, however, jealous of them lugging around a camera too big to fit in pants pocket.
The necessity of taking good photos has evolved into somewhat of a hobby for me, and, over time, I've began to understand what it means to shoot in "manual" mode. I know how aperture, shutter speed and ISO all go hand-in-hand. But only when a friend showed me his new Micro Four Thirds camera in person did I fully understand what I had read on the tech blogs: In this little point-and-shoot body with its interchangeable lenses, is the image quality of a professional camera.
To get specific, the sensor on these cameras is 40 percent smaller than in most DSLRs – but nine times larger than most point and shoots. Having finally seen the photos that sensor can take, I jumped into to this new hobby with both feet.
In researching the new breed of mirrorless, interchangeable lens cameras, I learned a few things that made my buying choices easier. While a number of manufactures, including Sony, Nikon and Pentax, make their own version of this camera with different form factors, three things appealed to me about the Micro Four Thirds format:
First, while it's not an open standard, it's not specific to one manufacturer, either, so both Olympus and Panasonic make the cameras, and several companies make lenses that are compatible.
Secondly, you can shoot HD video with the same precision as stills, which means your footage will have a cinematic feel to it which is completely unique to these cameras.
And perhaps most interestingly, you can adapt old film camera lenses to this format, opening up a world of shooting options on a shoestring budget.
Speaking of shoestring budgets, I was shocked to see how inexpensively one can get into this hobby. While there have been several improvements since the Micro Four Thirds standard was announced in 2008 (and I'll get into that later), the camera bodies haven't changed a ton. So, you can get a two-year old Olympus E-PL1 body for about $150 on Amazon.com, and then add a vintage F1.4 50mm manual focus lens for about $80. In other words, you can take professional quality digital photos that will absolutely blow away the best point-and-shoot on the market for about $230 ... or less.
But that's just the beginning of it.
The cameras
I'm reluctant to buy any piece of technology that's two years old, so I opted for the slightly newer Olympus E-PL2, which is the E-PL1's replacement, and costs $260 on Amazon. From a specs perspective, all of the cameras in Olympus' "PEN" lines are somewhat similar, and Panasonic's aren't much different: 12.1 megapixels, RAW capability and the same large sensor size. It's really more about form factor, button placement, higher ISOs and speed of burst mode ... and price.
But unless you really understand this stuff, trust me, even this first-generation Micro Four Thirds cameras are a gigantic improvement over the pocket camera you have now.
As I spent some time with the E-PL2, I became more interested in learning more about the format, and realized that a tech review for OnMilwaukee.com was in the making. I contacted a few camera and lens companies, and Olympus sent over two lenses, a viewfinder and the E-PL2's replacement, the E-PL3.
The E-PL3 isn't exactly the E-PL2's replacement, though. Both are still for sale on Olympus' site at the same $500 price. The E-PL2 has a retro rangefinder look, while the E-PL3 has a thinner, sleeker look (and no front grip). The E-PL2 has a pop-up flash, while the E-PL3 doesn't have a flash at all, though Olympus includes an external one that plugs into the versatile hot shoe port.
This is an important point, though. Part of the reason Micro Four Thirds cameras can be so relatively small while packing in such high-end features is that they skip the extra bulky parts that you usually don't use. If you're shooting with a fast lens, you shouldn't need to use those sub-par flashes that overexpose your shots and cause red eye, anyway. Same with a viewfinder. Because these cameras are mirrorless, you use only the LCD display (which is larger and swivels on the E-PL3). Only when it's very bright outside will you find yourself needing a viewfinder, and for that, there's a $180 external electronic viewfinder that also slides onto the hot shoe port. It adds bulk, sure, but it also guarantees that what you think is in focus really is.
Page 1 of 2 (view all on one page)
Next >>
wbrsyabw
Talkbacks
jnormal | Aug. 16, 2012 at 10:56 a.m. (report)
For those of you who think photo journalism is dead here I beg to differ. While there are not as many photographers at the Journal Sentinel as there used to be those that are still there practice their craft at a very high level. There are also a number of other photographers in the Milwaukee area that are very good photo journalists and documentary photographers. Pick up a paper, look at jsonline or cruise the many local websites.
Facebook Comments
Disclaimer: Please note that Facebook comments are posted through Facebook and cannot be approved, edited or declined by OnMilwaukee.com. The opinions expressed in Facebook comments do not necessarily reflect those of OnMilwaukee.com or its staff.