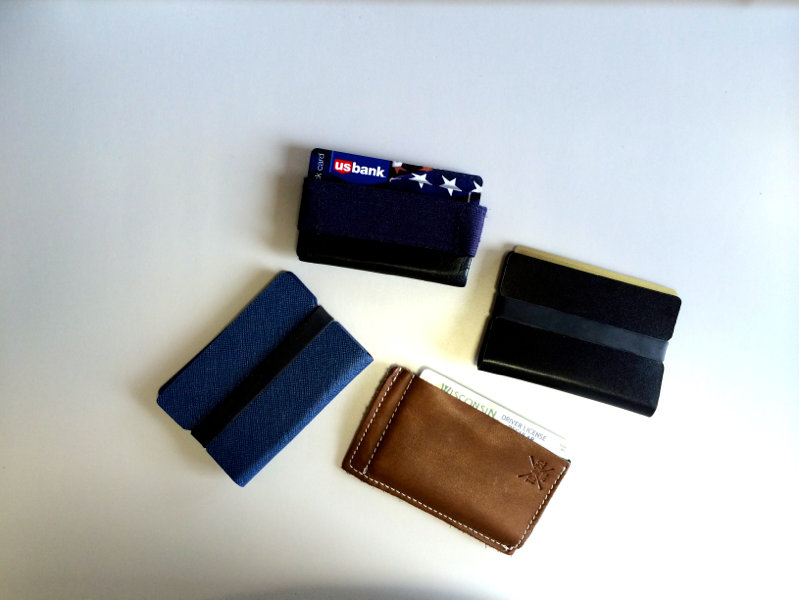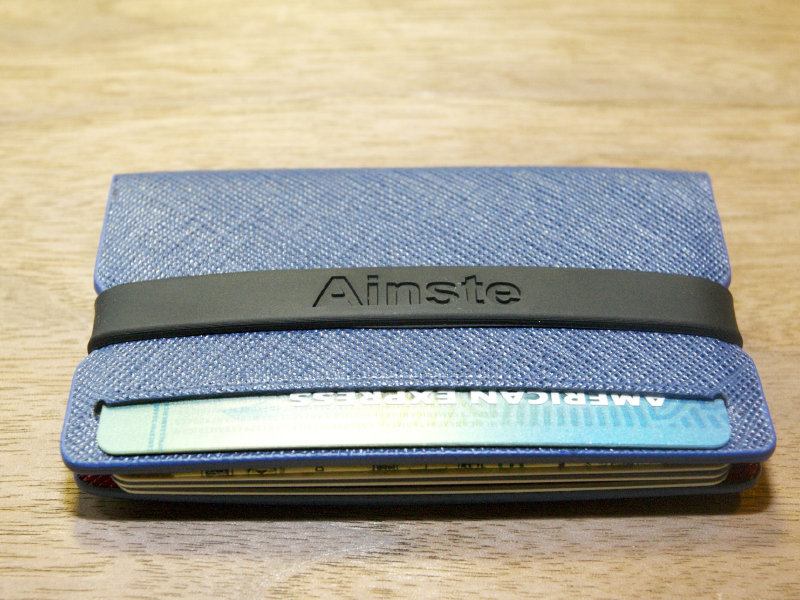 6 super-skinny wallets reviewed
I'm a little obsessed with minimalist wallets. Ever since I realized that sitting on a "Costanza wallet" in my back pocket was bad for lots of reasons, I've been searching for the skinniest front pocket wallet out there.
Fortunately, the market is absolutely flooded with options, many of them through the crowdsourced site Kickstarter. But while there are plenty of good wallets, not all of them are great, either. Some are super skinny, but thin can come at the expense of durability or access or price. And others look great in photos, but in real life, just don't hold up.
Lucky for you, I did the research so you don't have to.
For me, I need a wallet that can accommodate eight cards and a few bills. That includes a driver's license, insurance card, ATM card and a few credit cards.
Here's what I tested, and here's what I liked, and what I didn't:
Band-It – I love this wallet because it's made by a Milwaukee guy, and because it works extremely well. In fact, I used it for exclusively for a year. My only critique is that after a while, it starts to wear out a little bit, and on more than one occasion, I found my cards flung out all over the floor. Still, at $18, this is a great, skinny, locally made wallet.
Slim Wallet (black) – This is a really casual but super thin and stretchy minimalist wallet that does its job valiantly. Built mostly with elastic, it's only 3 mm thick and it can handle all my cards, albeit barely. It is on the cheaper side of the spectrum at $25. It comes in a few different colors, but I like the black with the yellow accent. I like the Slim a lot for casual use.
RFID Evan wallet Mini (Saffiano leather blue) – This is a beautiful and unique minimalist wallet, with a different design than the others. A single piece of coated, folded leather with a notch in it, it's held together by a tight rubber or elastic band. While the Mini is supposed to only hold five cards and cash, it actually holds all of my eight cards securely. It is a bit harder to pull out the right card with this wallet, and it's a bit more bulky than some of the other ones I've reviewed, but it's very attractive at $45.
Slimfold Wallet – I bought this $20 Tyvek wallet on Kickstarter, and after a few weeks, I threw it out. It is indeed extremely thin. But it's taller than the cards and cash inside it, so it loses its shape and begins to look gross and ratty very quickly. Very disappointed with this product. Perhaps the ones on Amazon perform better, because it's an interesting concept.
The Clean-Cut Wallet – I just got this $12 wallet on Kickstarter, so you can't buy this one yet (sorry), but it's really nice. Leather and elastic, it has some added stretch on the side, so it easily accommodates all of my cards. Plus, it has a little tab on it, so I can pull it out of my jeans pocket. And it's soft nice leather. Big fan of this cheapie, skinny wallet.
The Dollar Wallet – You get what you pay for. This wallet, which is a piece of wood and an elastic band, costs $1. The elastic band flew off, and I lost it, on a plane. I threw out the piece of wood.
Facebook Comments
Disclaimer: Please note that Facebook comments are posted through Facebook and cannot be approved, edited or declined by OnMilwaukee.com. The opinions expressed in Facebook comments do not necessarily reflect those of OnMilwaukee.com or its staff.