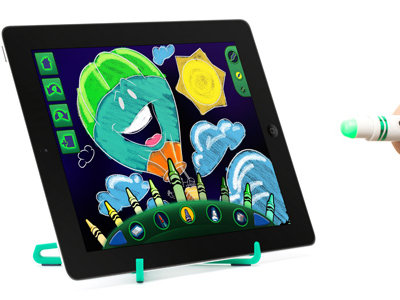 OnMilwaukee.com recommends, May 19, 2013
If you're hungry - for food, a diversion or a good laugh - the OnMilwaukee.com editorial staff wants to recommend some of our favorite products to you.
Larry's Market, 8737 N. Deerwood Dr. – I went here for an interview yesterday and realized how remiss I've been in not visiting for the last two years. Located in the historic section of Brown Deer (yes, there is such a place, and yes, it's adorable), this specialty food store, deli, bakery and catering company has been here for over a century. Larry Ehlers took over in the 1960s and I hear he still comes in every day. While I was in the charming storefront/dining area, I spotted several of my favorite teas for sale, tasty high-end chocolate as well as some tantalizing options in the refrigerated section. The catering menu has a wide variety and great prices, too. –Colleen Jurkiewicz
Billy Cosby at the Riverside – Bill Cosby is appearing on Saturday night at The Riverside, and if you don't have tickets definitely see if some are available – even on the secondary market – to see a comedic legend. The 'Cos' is 75 years old and who knows how much longer he'll continue to tour, so be sure to catch him. –Jim Owczarski
$2 Taco Night at The Irish Pub – I have great memories of this space (124 N. Water St.) when it was the M&M Club and I continue to enjoy it for pints of Guinness and $2 tacos. Every Thursday night starting at 3 p.m. the casual pub offers vegetarian or meat tacos in hard or soft shells. I prefer the veggie soft shells, which come loaded with spicy textured vegetable protein (TVP) and two sauces. One of them is made with sour cream and cilantro and I want to slather it on everything I eat. Everything. –Molly Snyder
Stone Creek's Factory Store, 422 N. 5th St. – Located in one of just a couple buildings that Chicago architect Daniel Burnham designed in Milwaukee, this combination cafe, offices, kitchen and meeting space has quickly become one of my favorites. On cold, wet days I love the fireplace. On beautiful days, I love to sit at one of the outdoor tables before the sun bathes the space. The pastry – made on-site – is great and the coffee is, too. The staff is invariably friendly and chatty. When driving on I-794, my kids love to spot the giant coffee cup on the roof, especially when there's a gull perched on the brim, and I keep promising to bring them here. This weekend, it will be done. –Bobby Tanzilo
Crayola Light Marker for iPad – I'm most excited about my iPad when it does stuff I never imagined it could. One such example is the Crayola Light Marker that syncs with the front-facing iPad camera to create a "magic" marker for all sorts of kids activities. It's magic, because you hold this wand several feet away from the iPad, preferably in the dark, and direct it to play games that range from hide and seek to connect the dots to puzzles and more. My kid thinks it's pretty amazing, and I do, too – although she makes me hold the marker while she tells me what to do. Overall, it works pretty well, though you have to have reasonably good hand-eye coordination to accurately point the wand from three feet away. There aren't a ton of games to play, either, so it's possible your little one could grow tired of the same games after a while. But at a mere $30, the Crayola Light Marker is neat, creative and fun. We're having fun with ours almost every night before bedtime. –Andy Tarnoff
Facebook Comments
Disclaimer: Please note that Facebook comments are posted through Facebook and cannot be approved, edited or declined by OnMilwaukee.com. The opinions expressed in Facebook comments do not necessarily reflect those of OnMilwaukee.com or its staff.