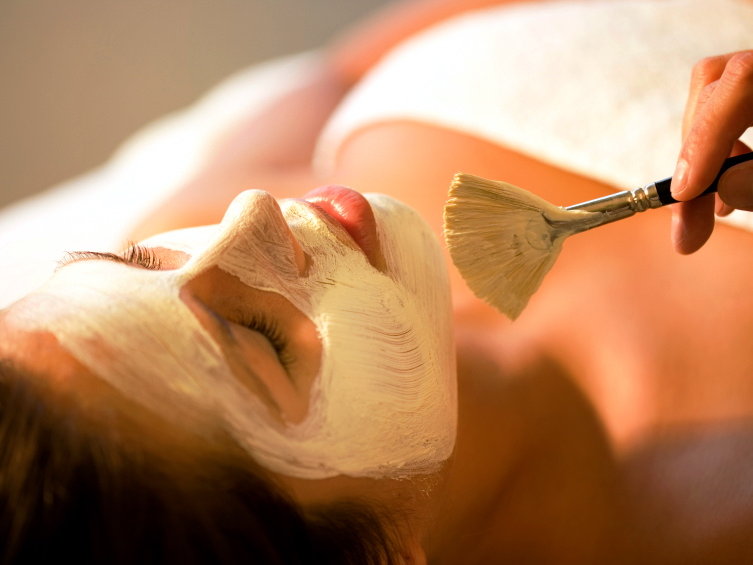 Milwaukee area spa and salon guide


Note: The contents of this guide were checked for accuracy when this article was updated on March 31, 2010 at 1:01 p.m. We continually update the thousands of articles on OnMilwaukee.com, but it's possible some details, specials and offers may have changed. As always, we recommend you call first if you have specific questions for the businesses mentioned in the guide.




There's no better gift than the gift of personal services. Anytime of year, indulge mom, dad, significant other, friend or even yourself in a soothing, therapeutic massage from one of Milwaukee's finest salons and day spas.

While there, pamper yourself with a hair cut, manicure, pedicure or hydrotherapy treatment. Each salon and spa does it differently, so why not try them all?

Milwaukee's best salons and day spas are found all across the town. Here are some of the best ones:

Actaea Works, Ltd.
4001 N. Oakland Ave., (414) 962-9889
2173 S. Kinnickinic Ave.
actaea.com
Actaea Works has a simple mission: to meet the needs of its community, guests and talents, and to realize the shared vision of a beautiful, vitalized community. A full-service salon, day spa and gallery of art and design, Actaea Works offers a full range of relaxing services. Stop in for massage therapy, hydrotherapy or body treatments. If that's not enough, they also offer body works, including "baby works" for expecting mothers and a full range of skin care treatments. The spa also cuts, colors and texturizes hair, and provides complete waxing, cosmetic, and hand and foot services, as well.

Actaea is open Monday through Thursday, 11 a.m.-8 p.m.; Friday and Saturday, 9 a.m.-5 p.m., Sunday 10 a.m.-4 p.m. The Shorewood location is closed Sunday. The Bay View location is closed Monday.

Azana Salon & Spa
200 N. Moorland Rd., Brookfield, (262) 784-4700
azanaspa.com
The spa at Azana offers a wide range of massage services, including Swedish, pre-natal, hot stone, aromatherapy, oriental, deep tissue and sport massages, as well as couples massage perfect for two. Get a facial, herbal wraps or other treatments. Meanwhile, the salon serves up a full complement of hair, nail, waxing and makeup options.

Gift certificates are available as are salon and spa packages. Azana is open Monday through Thursday, 9 a.m.-9p.m.; Friday, 9 a.m.-7p.m. Saturday, 8 a.m.-5 p.m. and Sunday, 11 a.m.-5 p.m.

East Town Spa
718 E. Wells St., (414) 271-4247
easttownspa.com
East Town Spa a full service salon that offers everything from a haircut to body treatments. And men, they have not forgotten about you. The men's spa selections range from hair coloring to waxing, facials and nails. East Town Spa is open Monday, 12-8 p.m., Tuesday through Friday, 10 a.m.-9 p.m., Saturday, 10 a.m.-4 p.m. and Sunday, 9 a.m.-3 p.m.

Erik of Norway Beauty Salon
1505 W. Mequon Rd., Mequon, (262) 241-5111
726 N. Milwaukee St.
erikofnorway.com
A fixture for four decades, the salon now has two locations and offers services such as aqua polish, aroma body wrap, customized body masque, back treatment, stone massage therapy and firmative action facials. The environment is natural and quiet, with a smoked glass door serving as transition between salon and spa. The floors, colors, tones and textures are designed to feel Zen-like. Clients begin their treatment by creating their spa formulas at the blending bar. You can personalize the types and intensities of aromas, grades of textures and blends.

GLOW Salon & Spa
765 N. Jackson St., (414) 727-4569
glowsalonandspa.com
Located in the heart of Downtown, GLOW is a full-service salon and spa that encourages checking your stress at the door. In addition to hair and skin treatments, the salon offers massage, nail treatments and novalash (that's a three-hour eyelash extension service.) Or maybe you're looking for airbrush tanning? They do that, too. The spa packages run from $100 for the Glowing Rejuvination, to $415 for the His & Her Wedding Special. GLOW is open Tuesday through Thursday, 10 a.m.-9 p.m., Friday, 9 a.m.-7 p.m. and Saturday, 9 a.m.-5 p.m.

Groom
330 E. St. Paul Ave., (414) 298-2076
groomformen.com
It's got class, it's got style, it's got moxy, and, most importantly, groom gives quality haircuts that make you look and feel great. The salon specializes in old-school techniques and ultra-modern, overtly urban and very cool results. The Groom experience will feature a long shampoo with a wonderful head massage, an herbal conditioning treatment, a personalized haircut, waxing and plucking, an electric clipping of your bushy eyebrows, a stern tongue-lashing about those sideburns that you haven't shaved in three months, an old-fashioned straight razor shave complete with a few slaps on the face and hot, moist towel wrappings.

Groom's hours are Monday, 11 a.m.-8 p.m.; Tuesday, 9 a.m.-8 p.m.; Wednesday, 11 a.m.-7 p.m.; Thursday, 9 a.m.- 9 p.m.; Friday, 11 a.m.-9 p.m. and Saturday, 9 a.m.-5 p.m.

Page 1 of 2 (view all on one page)

Next >>




brrwrbaudeabfudeyfxetsywd
Talkbacks
eep416 | May 23, 2011 at 4:00 p.m. (report)
Actaea Works, Ltd. at 4001 N. Oakland Ave. is no longer. They closed this location many months ago.
loureed1977 | Sept. 9, 2010 at 3:50 p.m. (report)
its amazing that THE ESTABLISHMENT SALON isn't on this list! 2006 & 2010 Top Salon winner from Milwaukee Magazine and 2008 & 2009 Best Salon by Shepherd Express. Rock on Establishment!
Facebook Comments
Disclaimer: Please note that Facebook comments are posted through Facebook and cannot be approved, edited or declined by OnMilwaukee.com. The opinions expressed in Facebook comments do not necessarily reflect those of OnMilwaukee.com or its staff.