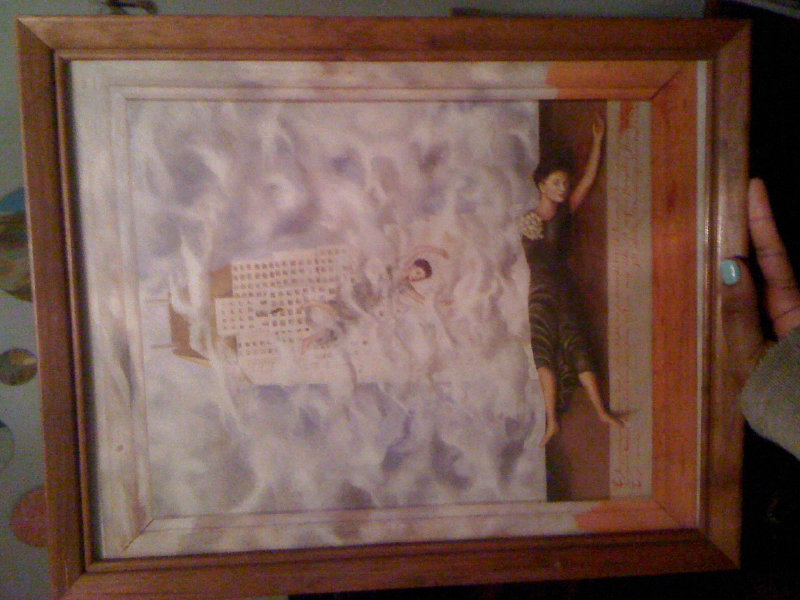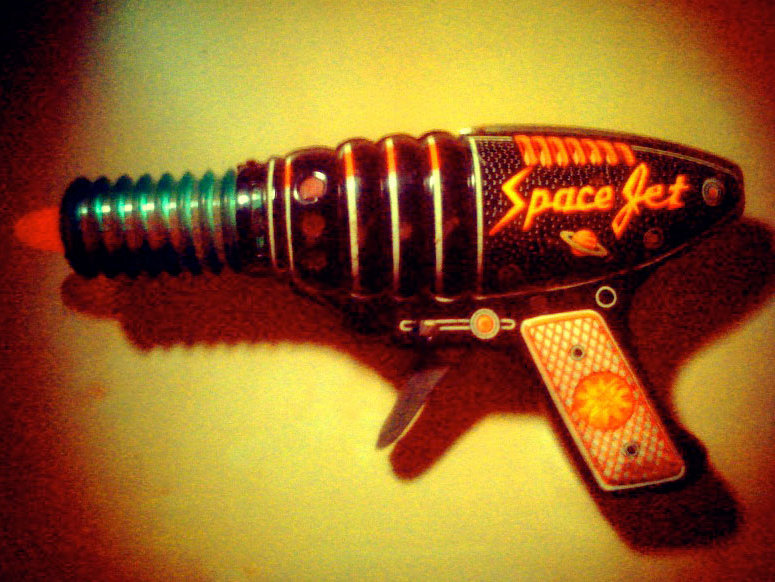 Milwaukee thrift store shoppers play show and tell with their favorite finds
Milwaukee's thrift stores are a treasure trove of underpriced, off-beat, and occasionally once-in-a-lifetime finds.
Those that scour the musty aisles of Milwaukee's resale shops say thrifting is not only greener, more economical than shopping retail, it's also more fun.
We asked some frequent thrift store shoppers to show us some of their favorite finds and tell us the story behind the items. Enjoy their stories and tell us about your favorite thrift store finds in the talkbacks.
Kimberly Kisiolek
Age: 35
Occupation: Buyer for Stone Creek Coffee
Greatest thrift store find: An antique cast iron chocolate mold of a lamb and an antique beat up metal suitcase that always makes me wonder where it's traveled and who owned it before me.
Found at: I found the chocolate mold at Value Village on North Ave. in Milwaukee & the suitcase at St. Vincent de Paul in Sheboygan.
Been thrifting since: Since I was a teenager looking for trench coats and over-sized flannel shirts to go with my ripped jeans and combat boots.
Got into thrifting because: My grandma took me to rummage sales when I was young and taught me how valuable a quarter could be. It was exciting to dig through another person's junk and always get to go home with a new treasure. Rummaging and thrifting went hand in hand.
Margaret Muza
Age: 23
Occupation: Woman of virtue
Greatest thrift store find: Handmade giant glittery silver star, possibly a barn decoration. It was so enormous and odd. It was folded up against the wall. I saw it there 3 times before I actually bought it. I adore it.
Found at: Value Village
Been thrifting since: I have been thrifting for as long as I can remember.
Got into thrifting because: I come from a large family, and we thrifted out of necessity. I always hated it when I was young because I really just wanted to blend in with everybody else. But one day when I was about 15 or 16, I must have been starting to think about what my life would look like when I had a house of my own. And I looked around my mother's house and saw how beautiful it was. And it was a moment I'll never forget, because that's when I realized that it was good to be different and I felt lucky that we were. That was also the moment I realized that my mother is the coolest.
Sheila Teruty
Age: 27
Occupation: Self-Employed Student
Greatest thrift find: Beaded Pat Sandler for Wellmore (Neiman Marcus) 80's dress in perfect condition.
Found at: Goodwill
Been thrifting since: Since I was a youngin'.
Got into thrifting because: When I was younger I was constantly surrounded by antique and vintage items, furniture and would peruse around antique and thrift shops with my mom. I have made a business of my thrift store finds at my Etsy shop.
Aja Vines
Age: 24
Occupation: Bartender and makeup artist
Greatest thrift find: This amazing Frida Kahlo print!
Found at: Value Village on Layton avenue. I always hit the jackpot there.
Been thrifting since: Since as far back as I can remember.
Got into thrifting because: My mom got me into it. She had been thrifting for years before I was even a glimmer in her eye and passed along her love of scouring tremendous amounts of well... other people's things. One man's trash is another man's treasure, right? Fits nicely into the budget too.
Erik Ljung
Age: 27
Occupation: Photographer
Greatest thrift find: I managed to pick up a couple vintage nylon starter jackets while thrifting in the past few months. I bought a New York Mets jacket and a LA Lakers jacket. Both were purchased in the $5-7 range a piece. I ended up selling the LA Lakers jacket, because I remembered I hate the Lakers and I hate LA. The Lakers jacket sold for $75 on eBay to a kid in Amsterdam. I still have the Mets jacket.
Found at: Goodwill Pewaukee
Been thrifting since: I have only been thrifting regularly the last 6 months.
Got into thrifting because: My girlfriend would go thrifting multiple times a week in order to keep her Etsy shop fresh. I find it hard to say no when all the items are less than $10. I've built up quite the collection of $5 jackets.
Diana Ehlers
Age: 23
Occupation: I cook! I cater parties and events of all sorts and make pretty wedding cakes.
Greatest thrift find: A lovely green chair is my latest, greatest thrift store find. The best part is its broken out bottom, it makes for a real cozy seat. Its been estimated to be from the '30s or so, but not by a professional.
Found at: I found it at a Value Village.
Been thrifting since: I've been thrifting since early high school.
Got into thrifting because: I went through this weird phase, for a whole year I wouldn't wear anything but jeans and t-shirts... always hunting for the softest and strangest. Now I furnish my life with thrift treasures.
Andrea J. Avery
Age: 28
Occupation: UWM Union Art Gallery Curator and Manager and MFA Graduate Student.
Greatest thrift find: This collection of goofy metal toy Ray Guns I have. My favorite however is the metal "Space Jet."
Found at: I have found them from Montana to New Orleans. They've been something that has been a thrifting trophy of sorts when I come across one.
Been thrifting since: I was 15-years-old. Always have been a collector, but as soon as I got my first paycheck at my first job, I knew where to go.
Got into thrifting because: I came from a small town up north and was always into vintage clothes and goofy things I could find that looked "cool" that I could make into my own fashions.
Facebook Comments
Disclaimer: Please note that Facebook comments are posted through Facebook and cannot be approved, edited or declined by OnMilwaukee.com. The opinions expressed in Facebook comments do not necessarily reflect those of OnMilwaukee.com or its staff.