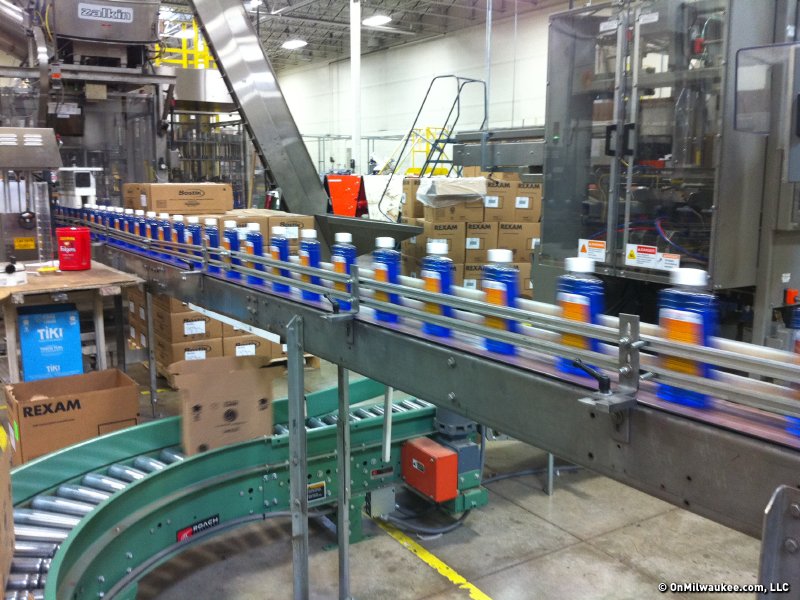 Falls' TIKI business lights the way to backyard fun
TIKI torches, the outdoor oil lamps synonymous with beach parties and backyard barbecues, aren't made in Maui or Malibu.
Nope, the company is based in Menomonee Falls, a city slightly less frequently associated with Polynesian party ware.
The TIKI brand is owned by Lamplight, a subsidiary of W.C. Bradley Co. Founded in 1964, Lamplight was originally a company that produced smokeless indoor lamp oil -- and it still does -- but since 1988, it has also produced outdoor torch oil and accessories.
It acquired the TIKI Corp. in 2001, and in many ways, it hasn't looked back.
But don't feel too badly if you did a double take when you found out your TIKI torches are coming from the Falls.
"That's a pretty common reaction," says Lamplight President and COO, Joel Borgardt. "TIKI has this southern California and Polynesian heritage and Tahiti imagery. So it surprising that it's sitting here in Milwaukee."
In other words, Lamplight was producing outdoor torches and citronella fuel, but the acquisition of TIKI Corp. gave it the brand name that's synonymous with backyard fun.
"Over the last 10 years, our business has shifted from a lot of indoor oil lamps and a little outdoor torches and lamps, to just the opposite," says Borgardt, who joined the company in 2006.
While the bamboo, glass, ceramic, metal and other torches are produced in China, the TIKI fuel is blended and shipped right from the Menomonee Falls factory.
It's a sight to behold, actually, with gigantic drums of oil, blended on site with citronella, dyes and fragrances, and bottled on site then shipped on pallets from the warehouse.
Borgardt says Lamplight employs about 100 full-time employees, but during peak season in the summer, it will bring in another 150 temps.
Just like any other petroleum product, the price of TIKI oil is dictated by the market, but Borgardt says that sales actually improve when fuel prices go up -- since that's when people stay at home to entertain.
As for the indoor oil lamps, sales peak during hurricane season, says Borgardt.
Considering Lamplight's products might be considered low-tech by some -- they are just flammable oils and torches, after all -- Borgardt says that the company's future actually is quite bright.
Lamplight has just introduced a torch fuel that burns in a three different colors -- "it was the hit of the category," says Borgardt. "It's just a phenomenal product.
"I think there always a demand for lamp oil, but LED lighting is a growing segment of the category and that will play a role," says Borgardt. "But at the end of the day, there's a lot of emotion tied around natural flame. People like fire.
"We believe there's a steady demand for that in the future, and it comes down to giving the consumer new and interesting ways to have that fire in their backyard."
Facebook Comments
Disclaimer: Please note that Facebook comments are posted through Facebook and cannot be approved, edited or declined by OnMilwaukee.com. The opinions expressed in Facebook comments do not necessarily reflect those of OnMilwaukee.com or its staff.