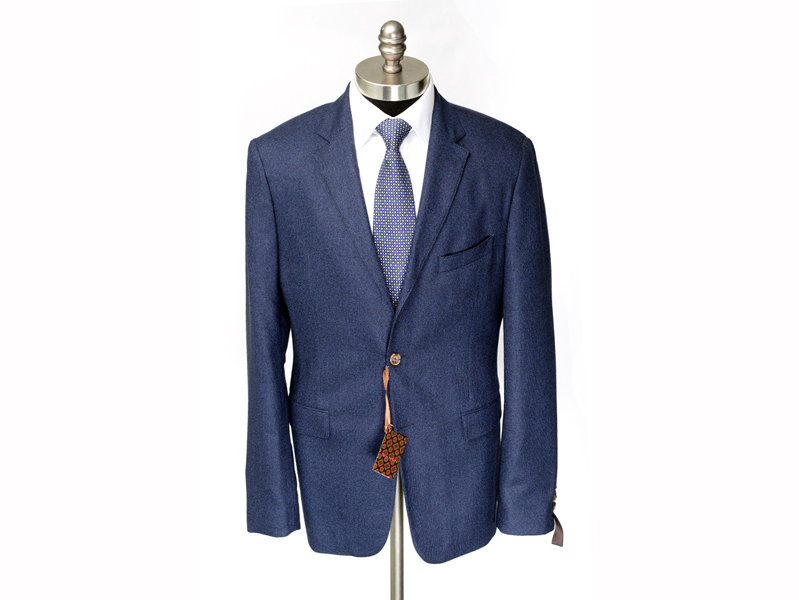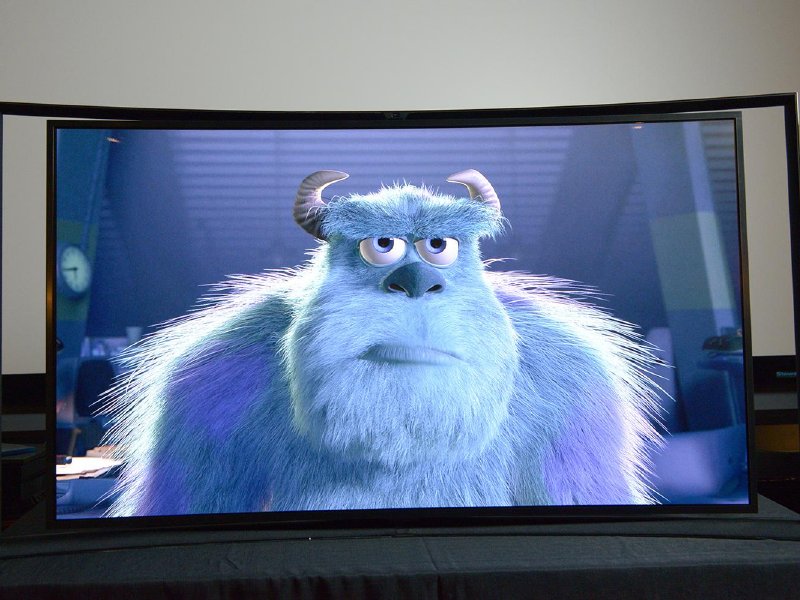 #WeWant : State Fair poster, Smart TV and more
Welcome to #WeWant, a weekly selection of the stuff OnMilwaukee.com editors and staffers love.
Wear it: Sand navy wool blazer
All summer long, I've been looking for a lightweight, casual navy sport coat. Through Milwaukee's best-kept fashion secret (which I'm about to spoil), I finally found it. And then some. Now, don't hate me for recommending something you can't buy, because I've already got it, and that means it's gone. But let me explain: that's the way Frieschsky's works. As I wrote about last year, there is a physical location for this one-of-a-kind men's shop in Downtown Milwaukee (788 N. Jefferson St., Suite 700), but almost all of its sales are through eBay. Operating like a flash sale site like Gilt or Rue La La or Jack Threads, Frieschsky's scoops up amazing deals on super high-end garments, and passes the savings on to you. Like this jacket: Imported from Italy, it's virgin wool (Angelico, in fact, which is one of the top fabric mills in the world). It has a built-in polka dot pocket square that matches its lining, and the blazer is so soft I thought it was made of a linen/silk blend. Nope. Just amazing wool. But get this. This blazer retailed for $700; Frieschsky's was selling it for $299. This one is gone (sorry) but there's more where that comes from. And over the next several months, we'll be telling you all about them, as we work out special deals for OnMilwaukee.com readers. Men of Milwaukee, get ready to dress up. --Andy Tarnoff
Hang it: The 2014 Wisconsin State Fair poster
The Fair is finally here, and so is the new 2014 Wisconsin State Fair poster. I'm a big fan of collecting posters of area events, and some of the art through the years has been great. Perfect for a rec room or, if you have one, a outdoor patio space or even your cabin or shed. Poster proceeds benefit the Wisconsin State Fair Foundation. Larry Schultz was chosen as the Grand Champion Artist of the 2014 Wisconsin State Fairtastic Poster Art Competition, and received a $1000 cash prize upon the completion of his final artwork. Schultz grew up in Milton, Wis., a small, rural town known for its agriculture and community, and developed a passion for art, drawing and detail as a young boy. He established himself as a Wisconsin artist early on and took particular interest in applying his love for the outdoors to the canvas. Buy Schultz's work here. -- Jeff Sherman
Watch on it: Samsung OLED Smart TV
I don't often pine for things, but after watching a handful of my favorite awesomely bad blow-em-up action movies the last few days I decided that said explosions would look soooo much better on one of these bad boys -- an OLED Smart TV from Samsung. I like the idea of a smart TV, though since I don't have one I'd be curious to know how it changes my viewing experience. I also think the unique curved design is pretty cool. Could this design go the way of Beta and Blu-Ray? Sure. But like golf clubs, anything new in TV tech is better -- so this is assuredly better than what I have. I'd also be curious what watching sporting events is like with such a set up. HD and big screens are a reason why stadiums don't fill up as much as they used to, and while you can't beat the "live" experience -- this seems like live action would really pop. -- Jim Owczarski
Listen to it: Specialist Presents Alborosie and Friends
Italy's Alborosie isn't the first white European to land in Jamaica with Kingston-made records as a result (Dominick, anyone?!) but, to me, he's the best. He's not ashamed of who he is -- on this two-disc set he drops at least one shout out to his native Sicily -- but he can rock and rhyme with the best of them and that's exactly what he does here, sharing tracks with Luciano, Horace Andy, Jah Cure, Gramps Morgan, the late Dennis Brown, Michael Rose and others. I love the modernized revamp of Steel Pulse's "Steppin' Out," with David Hinds, and the duet with Luciano is among the best work either has done. While a remake of The Wailers' "Burnin' & Lootin'," with Ky-Mani Marley has hit written all over it, I'm addicted to "Celebration," a bright and heavy duet with Gentleman and Jah Cure. This has been my unexpected go-to record of the summer. -- Bobby Tanzilo
Back it: Kraut Source
A lot of my kitchen projects involve fermentation so I'm really excited for Kraut Source. The combination press/cap/airlock fits a wide-mouth Mason jar (perfect for small batches) and replaces the classic plate-and-weight system for easy cleanup and more consistent fermentation. Time to back my first Kickstarter. -- Nick Barth

Facebook Comments
Disclaimer: Please note that Facebook comments are posted through Facebook and cannot be approved, edited or declined by OnMilwaukee.com. The opinions expressed in Facebook comments do not necessarily reflect those of OnMilwaukee.com or its staff.