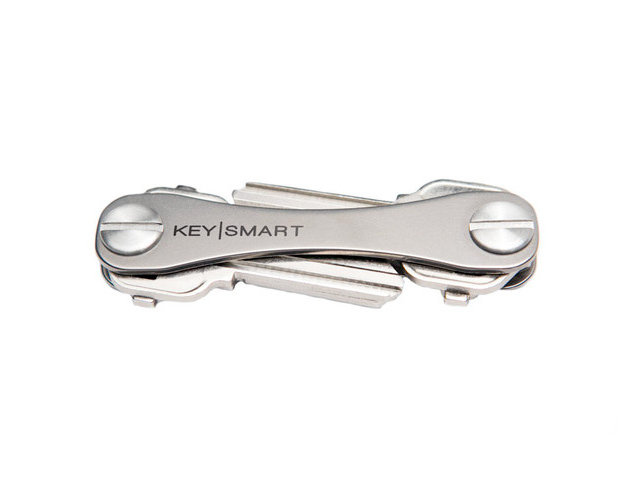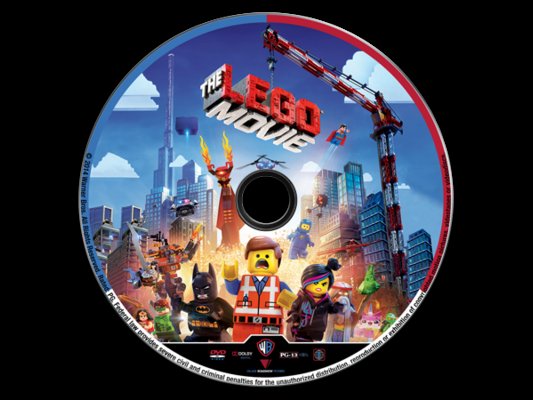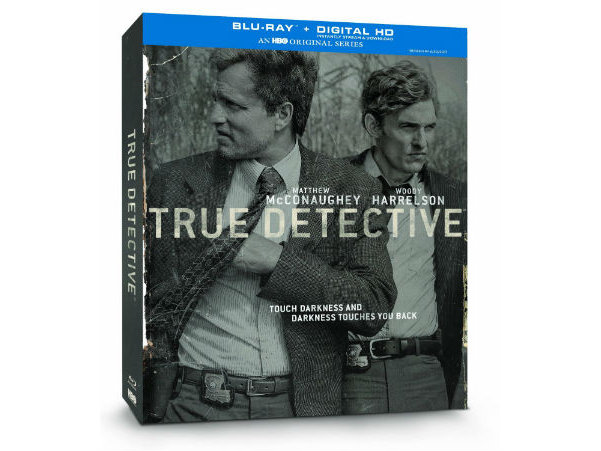 #WeWant grill basket, Led Zeppelin, True Detective and more
Welcome to #WeWant, a weekly selection of the stuff OnMilwaukee.com editors and staffers love.
Grill it: Professional-grade vegetable grill basket
I once read that only 20 percent of women in the United States grill regularly and a mere 5 percent do so if there is a man living in the house. I don't know how accurate these statistics are, but I love reminding my family that – as an avid griller living with three males – I am in the top five percent of something. Hence, I really want this particular basket mostly because of its size. The one I have is a little too large and therefor makes closing the grill difficult. I also just really like the way this one looks. Wish someone would have bought it for me for Father's Day. – Molly Snyder
Unlock it: KeySmart titanium key holder
In my never-ending quest to build the perfect keychain, I've come across yet another gadget that makes my EDC get-up a little more streamlined. The KeySmart is a Swiss Army-style key holder that will keep all of your standard keys in one place, without the jingle or the poke in the pants. Unfortunately for me, two of my cars use those chunky plastic fobs, but my remaining keys fit inside this sleek, titanium organizer like a jack knife. Configuration took me a while, since everyone's set up will be different, but the KeySmart comes with all sorts of spacers to make sure you get a tight fit. The Chicago company has done a nice job making this tool sleek, solid and versatile. The KeySmart comes in seven colors for around $20, or the hand-polished, handmade titanium version for $70. – Andy Tarnoff
Watch it: "The Lego Movie"
No matter how many glowing reviews it receives, people just refuse to believe "The Lego Movie" is good. Not even really good (which it is), but just merely watchable. Every recommendation I hand out is greeted with "Really?" along with a facial contortion I would usually diagnose to a violent muscle spasm.
I don't imagine yet another recommendation will be received any differently, but now that's it's just been released on Blu-ray and DVD, here's another attempt: "The Lego Movie" is really good, and you should watch it. It fires off more jokes than Adam Sandler's last two movies combined (so more than five jokes!) and almost all of them hit. Under the control of mad genius duo Phil Lord and Christopher Miller, the movie radiates with kinetic energy and infectious creativity – and even delivers some really strong emotional moments along the way.
So just watch the movie please. I'll be sitting here, waiting for your apology for not believing me sooner. – Matt Mueller
Listen to it: Led Zeppelin I, II, III (Atlantic Records)
It's about time we've gotten deluxe editions of classic Led Zeppelin records, which have been on CD for decades now, but not with great remastering, nice digipaks and companion discs of material selected by Jimmy Page. In the case of the first LP, the record is complemented by a live set recorded in 1969 that shows how quickly the band found its stride. The other two discs have studio tracks: instrumental versions, alternate mixes, mixes of guitar overdubs, etc., that show how classic songs came to be and offer insight into the process. I'm especially enamored of the alternate mix of one of my favorite Led Zep tunes, "Since I've Been Loving You," and "Bathroom Sound," an instrumental mix of "Out on the Tiles," that showcases drummer John Bonham's kick drum skills. My only beef? The booklets have no essays to put the music into context, to offer recording details, anecdotes or anything else. That's a pretty major oversight, though it doesn't affect the quality of the music encoded on the discs. – Bobby Tanzilo
Watch it: True Detective on Blu-Ray

The first season of the HBO series "
True Detective
" starring Matthew McConaughey and Woody Harrelson was just released on Blu-ray last week and it's one that must be savored. The entire first season was written by creator Nic Pizzolatto and directed by Cary Fukunaga ("Sin Nombre," "Jayne Eyre"), creating a slow-build, complex and masterful crime drama that exceeded far beyond expectations from start to finish.
The first episode starts in 2012, where Louisiana State Police Detectives Rust Cohle (McConaughey) and Martin Hart (Harrelson) are both brought in separately to revisit a bizarre ritualistic homicide case that the former partners investigated
in 1995. Timelines intertwine as the two ex-detectives recount the story of their
investigation, their estrangements, and their supposed conclusion of the case, only to be drawn back into a life they thought they had left behind as a similar homicide is being investigated.
Everything from the writing, characterization, cinematography, direction, and the
performances were absolutely astounding and further solidified the fact that an
episodic series, even as short as "True Detective," can be a colossal achievement
in terms of development and artistry. The performances from McConaughey, who
earned an Oscar earlier this year for his performance in "Dallas Buyers Club," and
Woody Harrelson both bring so much depth to the characters in which they portray.
Cohle and Hart couldn't be more different. As that old cliché goes, they aren't just
from different sides of the track. In fact, they're seemingly from different sides of
the universe. They often clash with one another over anything from morals and
reasoning to faith and philosophy to behavior and reactions. Their differences
add to their complexity, thus making it engaging to watch them act alongside one
another.
"True Detective" is a series that's completely worthy of binge watching, especially
on Blu-ray. It'll be easy to do so, because once you watch the first episode, it'll be very difficult to stop watching until it's over. The Blu-ray set features fantastic visual and audio components, and a few special features including a 15-minute "making of" documentary, deleted scenes, short behind-the-scenes features on each episode, and audio commentaries. The anticipation for the next season, which will feature a completely new cast and a different director at the helm, is blatantly out of control. – Colton Dunham
Facebook Comments
Disclaimer: Please note that Facebook comments are posted through Facebook and cannot be approved, edited or declined by OnMilwaukee.com. The opinions expressed in Facebook comments do not necessarily reflect those of OnMilwaukee.com or its staff.