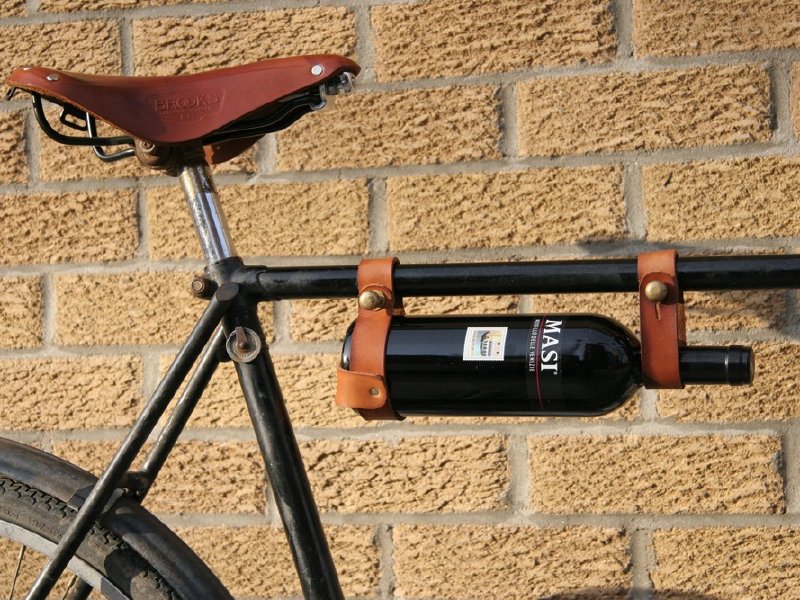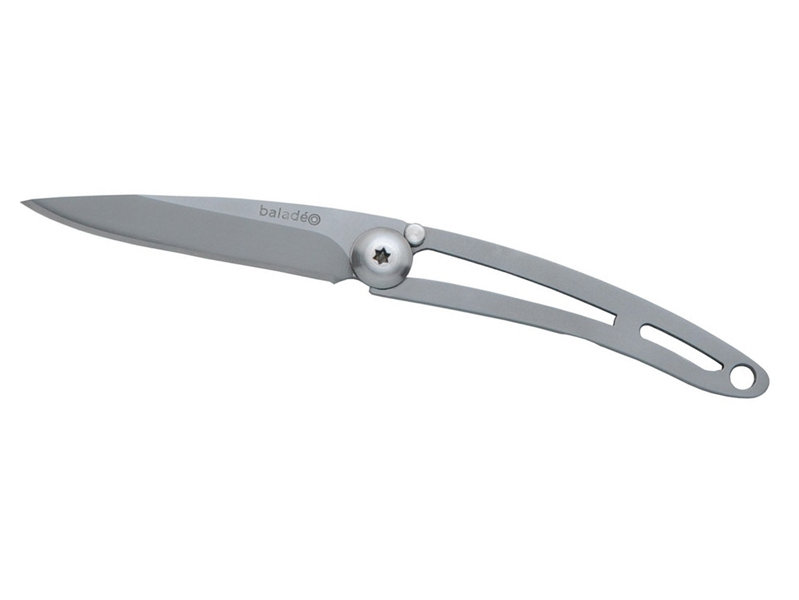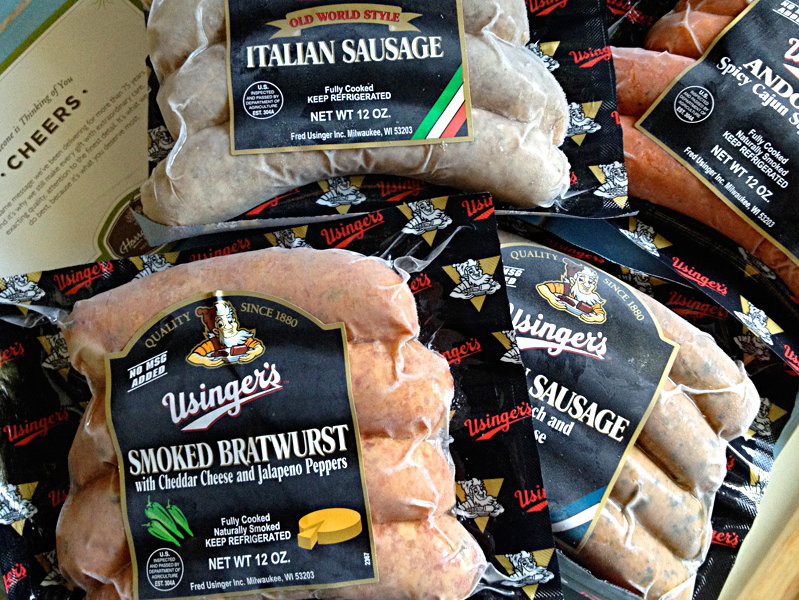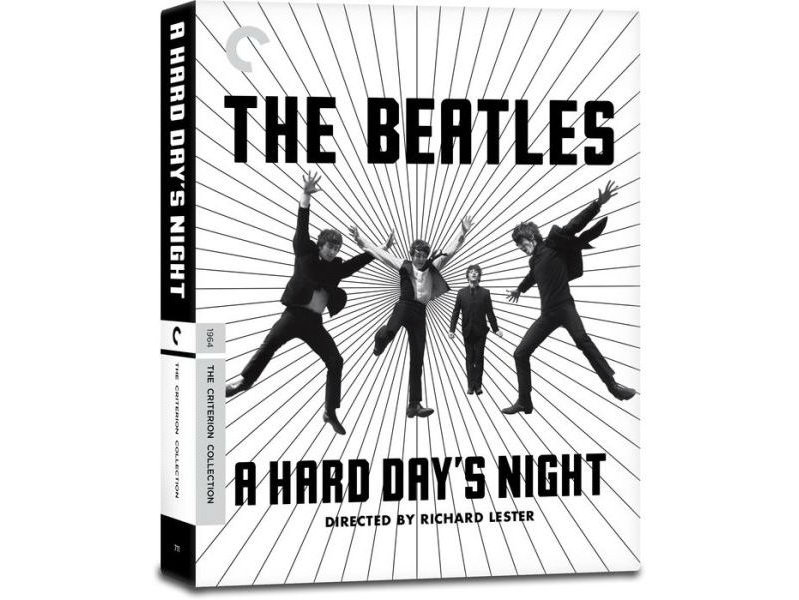 #WeWant bike wine rack, sausages, books and more
Welcome to #WeWant, a weekly selection of the stuff OnMilwaukee.com editors and staffers love.
Ride with it: Bicycle Wine Rack
Earlier this week I took my bike down to attend Skyline Music at Kadish Park. (I also highly recommend going to Skyline!) After packing all the goodies in a backpack to bring down you realize just how much additional weight you are adding by bringing wine. Let's be realistic, one bottle doesn't cut it when looking out at that gorgeous view and listening to great music. One way to lighten the load is the handy dandy Bicycle Wine Rack. I want this. Badly.
This handmade tan leather bicycle wine rack is perfect for taking wine with you on the go. It attaches to most bike frames with antique brass fasteners, while there are hidden clamps hold the bottle securely. You have to protect your investment after all. This olive oil-treated vegetable-tanned leather will only look better as it ages, just like wine! -- Carolynn Buser
Cut it: 15 Grammes knife
Once upon a time, every man carried a pocket knife. Now, not so much. After all, jeans are skinnier and our pockets are bulkier, packed full with a stuffed wallet and smartphone. But the French-made 15 Grammes knife from Baladéo couldn't be any lighter or skinnier; it doesn't even have a blade guard, but it won't cut you because the exposed side is sharpened in the shape of a chisel. Crafted out of 420 stainless steel, the knife looks modern but classic. And it's sharp. Very sharp. You won't even feel it in your pocket, because it's a little small (look at the 22-gram version if you want to go bigger). -- Andy Tarnoff
Order it: Harry & David sausage sampler
Harry & David has a range of summer samplers on tap this season, including kits to make margaritas, seafood platters ready for the grill and desserts like white chocolate peaches and patriotic red, white and blueberry cake. I checked out a sausage sampler and was more than a little pleased to find that this collection of just under three pounds of delectable sausages was born a couple blocks from my office. The sampler, which retails for $49.95 includes four-packs of Usinger's andouille brats, Italians, cheddar and jalapeno brats, and spinach and feta chicken sausage. While local folks may be inclined to head over to Usinger's directly, millions of Americans can't enjoy the Old World retail location. Even locally, some will like the ease of ordering online, especially when sending a taste of Milwaukee to friends and family in far-flung locales -- Bobby Tanzilo
Read it: "The Martian" by Andy Weir
Imagine the near future, when, sometime in our lifetime, we start sending people to Mars. The planet is not ready to be colonized quite yet, but we're taking steps to make that a viable future. Imagine sending a crew of astronauts to Mars to run some missions when a massive dust storm forces them to abort the mission. Now imagine that the dust storm knocks out one of the astronauts and their life-support computer, forcing the rest to leave him for dead.
Now imagine that astronaut waking up hours later to find himself alone on the red planet. This is the moment the book starts.
What follows is a thrilling, funny, and...maybe even plausible?...account of the steps Mark Watney takes using realistic sciences and concepts in an attempt to survive alone until the next mission to Mars, scheduled to launch several years later.
I consumed this story through the Audible audiobook. Narrators can make or break a book, but I'm pleased to say this story is solidly narrated by R.C. Bray. -- Jason McDowell
Watch it: The Beatles' "A Hard Day's Night" on Criterion Blu-Ray/DVD
You've probably heard of "A Hard Day's Night," the 1964 musical mockumentary that follows the day of the life of legendary rock n' roll band The Beatles. It's been 50 years since the film's release and Criterion has just released it on Blu-ray and DVD combo, which features a gorgeous 4K digital restoration transfer that was approved by director Richard Lester.
In the film, the fab four play slapstick versions of themselves as they travel from Liverpool to London, where they're scheduled to perform live on a popular TV show. Along the way, they are bombarded by journalists and crazed teenaged fans, leading to a day full of madness. It's all so entertaining and fun to escape into that time period and generation, which was all captured beautifully and intoxicatingly.
They perform classics such as "A Hard Day's Night," "Can't Buy Me Love," "I Should Have Known Better," "Tell Me Why," "If I Fell," and "I Love Her." There's a terrific selection of bonus features on the Blu-ray including short documentaries, a full-length documentary called "You Can't Do That: The Making of 'A Hard Day's Night,'" an audio commentary track and much more.
This is a Blu-ray that is a must-own for anyone that calls themselves a fan of The Beatles. Oh, and right now through July 28, it can be purchased for only $20 at every Barnes & Noble store as part of their Criterion sale or for $24.99 on Amazon. -- Colton Dunham
Facebook Comments
Disclaimer: Please note that Facebook comments are posted through Facebook and cannot be approved, edited or declined by OnMilwaukee.com. The opinions expressed in Facebook comments do not necessarily reflect those of OnMilwaukee.com or its staff.