With Milwaukee Fashion Week right around the corner, I thought this would be the perfect time to do a series on some local designers! My first designer piece shines the spotlight on Madalyn Joy Designs, a local designer specializing in lingerie. Read more...
Editors' Pick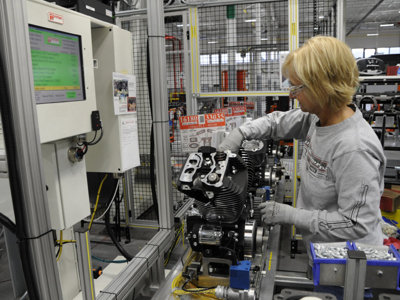 Harley-Davidson motorcycles were born in Milwaukee and continue be conceptualized here, partially manufactured here and most of all, affect the culture of riders worldwide.
See more stories in Marketplace …
Milwaukee Area Event Calendar
Today's featured events
9:30 a.m. at RAM's Wustum Museum
1 p.m. at RAM's Wustum Museum
5:30 p.m. at Downtown Milwaukee
More Featured Articles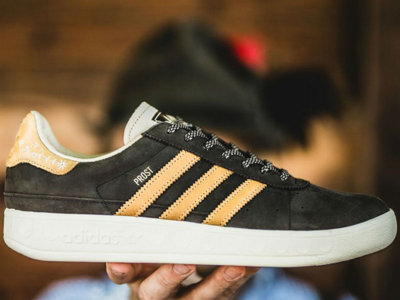 Oktoberfest is only a few weeks away. You've got your favorite lederhosen picked out and you're ready to drink. But what shoes are you supposed to wear? Adidas' new Originals Munchen Oktoberfest, stylish sneakers that are beer- and vomit-repellent. Prost!
See more stories in Marketplace …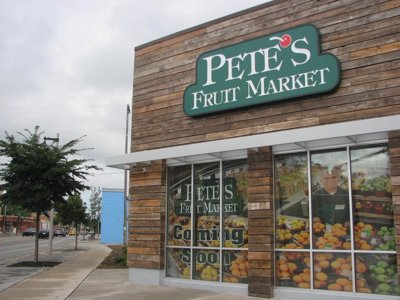 The long-anticipated Bronzeville location of Pete's Fruit Market, 2303 N. Dr. Martin Luther King Dr., is set to open its doors on Sept. 14, Milwaukee Neighborhood News Service reports.
See more stories in Marketplace …
Sponsored Content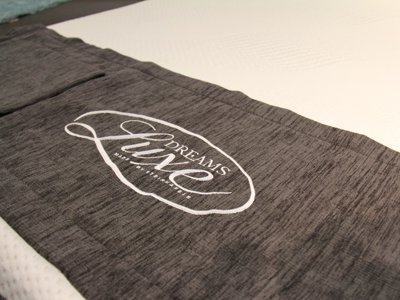 It's a basic fact - most of us don't get enough sleep. That's where Steinhafels "Dreams" mattresses come in! You probably don't know it, but Steinhafels has its own factory direct mattress line - being made right here in Milwaukee.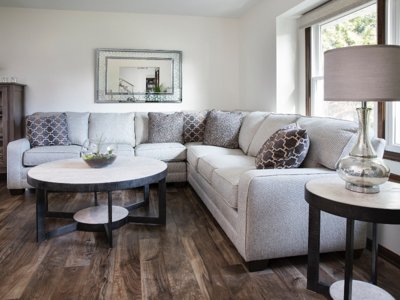 For this month's featured "Before and After" project, we're going to highlight one of the team's most tenured members: designer Linda Patti, who has been with Steinhafels for more than 24 years and has decorated more than 700 homes.
From Our Partners
5 Songs We Can't Stop Listening to is a collection of our newest favorite songs. And Every week we ask an artist that we love to tell us about the music they love. Listen to the whole thing in the player below. The post 5 Songs We Can't Stop Listening To with guest Grizzly Bear appeared first on 88Nine Radio Milwaukee.
See More Stories From 88Nine Radio Milwaukee …
Wisconsin Avenue welcomes seven new parking meters this week. Joining major cities such as Indianapolis, Denver and Washington D.C., Milwaukee will also be doing its part to combat chronic homelessness in the city through the Key to Change donation program. Milwaukee County Housing Division and Milwaukee Downtown Business Improvement District worked together to bring this initiative to Milwaukee. Photo by Lee Matz, Milwaukee Independent Repurposed parking meters are being used to combat homelessness appeared first on 88Nine Radio Milwaukee.
See More Stories From 88Nine Radio Milwaukee …
By Mike Holloway Bill Van Pelt clicks the "print" button on the outdated computer in his office. As his curriculum vitae starts to print, he begins to tell me about the roots of his mistrust in technology. "I wasn't always a technophobe," he says. A loud clunking begins to resonate from the computer desk. The [...] The post For English prof Bill Van Pelt, 'control' is nothing but a key appeared first on Media Milwaukee.
See More Stories From Media Milwaukee …
Coming Soon On OnMilwaukee.com…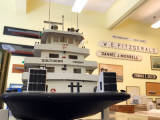 Lakes history archive
Breakwater lighthouse
8 great Wisconsin lakes
Big Boats MKE