Orange and Blue Co. will launch its brick and mortar location during a grand opening on June 17. The 500 square foot shop in Brewers Hill will carry a curated mix of vintage and modern home goods and accessories, including furniture, accents and jewelry. Read more...
Editors' Pick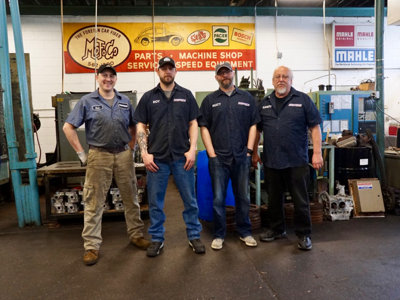 VW built 21 million Beetles up until 2003. Thousands of those iconic Bugs are still on the road, and one Milwaukee company exists solely to build and rebuild their air-cooled engines. Mofoco, started by Randy Henning, is now owned by his son, Roy, and quietly services VW customers around the world.
See more stories in Marketplace …
Milwaukee Area Event Calendar
More Featured Articles
In 1937, Alfred Woelbing began making Carmex by hand, pouring the lip balm into the familiar yellow-capped jars in his Milwaukee kitchen. Today the company is based in Franklin and owned by Woelbing's grandson who says, despite rumors, the product is not addictive.
See more stories in Marketplace …
Searching for the perfect Milwaukee gift for a dear friend or loved one for 4/14 Milwaukee Day? Buy local -- and buy often -- from this guide of 100 Milwaukee gifts.
See more stories in Marketplace …
In Wisconsin, you can't bake cookies or cakes or brownies at home and legally sell them at a farmer's market or your kids' lemonade stand. But three women are fighting the law with the help of the powerful Institute for Justice.
See more stories in Marketplace …
Sponsored Content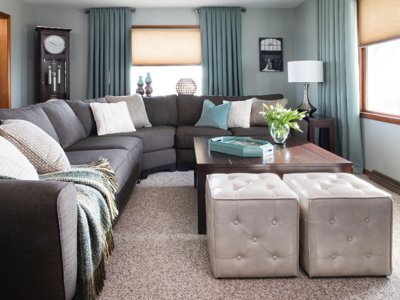 We love hearing the stories behind our decorators' redesign projects. No project is the same, and a lot of time and planning go into each one. This month, we're featuring Steinhafels Decorating Solutions Interior Designer Ida Grossman.
From Our Partners
Amy Gallagher is a hard working parent who teaches fitness classes and works in the restaurant business. The post A Day in the Life of a UWM Parent appeared first on Media Milwaukee.
See More Stories From Media Milwaukee …
At the turn of the 20th century, a section of Milwaukee's north side was once an independent village. Known as "North Milwaukee," it has its own government and schools, collected it's own taxes and was not affiliated with the larger city to its south. But in 1929 after a popular vote, North Milwaukee was annexed to the City of Milwaukee.  It gained full city services, including public works and water service, while still maintaining a sense of its own... A firehouse that's more than a firehouse appeared first on 88Nine Radio Milwaukee.
See More Stories From 88Nine Radio Milwaukee …
5 Songs We Can't Stop Listening to is a collection of our newest favorite songs. And Every week we ask an artist that we love to tell us about the music they love. Listen to the whole thing in the player below. The post 5 Songs We Can't Stop Listening To with guests LeVar Burton, Kyle Craft, and more appeared first on 88Nine Radio Milwaukee.
See More Stories From 88Nine Radio Milwaukee …
Coming Soon On OnMilwaukee.com…
Dave Swanson of Braise
Riverwest rock climbing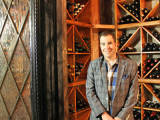 David Magnasco
Green garden plan