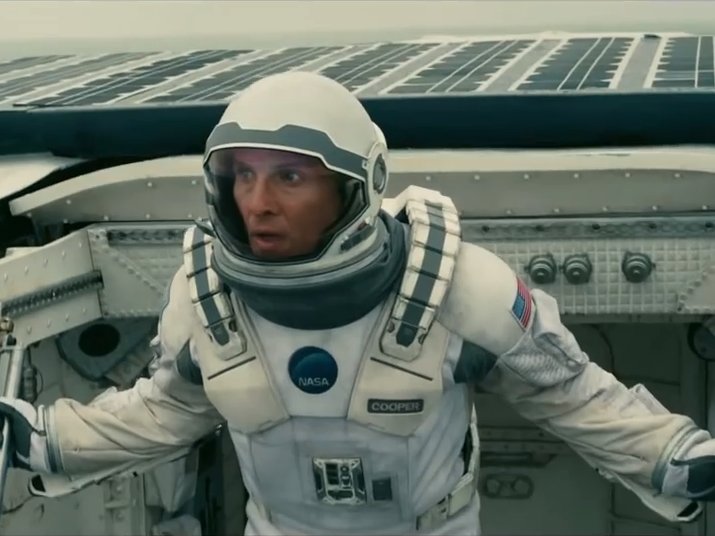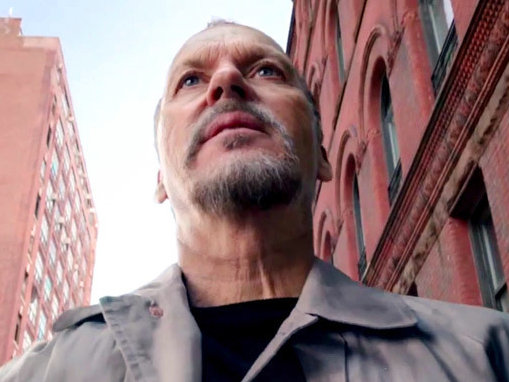 10 movies to look forward to this fall
Well, the summer movie season is coming to a close. But that's okay because we've still got August to … wait a second, where'd all the movies go?
As big summer movie releases have continually inched further into April and even into March with "Batman v Superman: Dawn of Justice" (oh my God, that title … hilarious), August has been left in the dust. The upcoming release schedule for next month and a half looks like January: The Warm Edition, which is to say a desolate dumping ground save for some unwanted sequels (thanks for finally showing up only six years late, "Sin City 2"!) and wannabe YA franchises.
Yes, times will be dire, and our Netflix Instant accounts may not make it out alive. But let's not waste all of our time lamenting the present and instead try to find the glimmers of hope waiting for us on the horizon. Fellow OnMilwaukee.com movie geek Colton Dunham and I teamed up and picked five movies each to get excited about this fall. Some are big; some are tiny. But hopefully all will provide some comfort while we're sitting through this late August dirge.
In case you haven't noticed, Disney's been kind of owning Pixar (I mean, yes, literally too) over the past couple of years. Since "Toy Story 3," the once-pristine studio got its first real blemish ("Cars 2") and hasn't really recovered since. Meanwhile, Disney's dished out "Wreck-It Ralph," "Tangled" and a little movie called "Frozen." It's a strong winning streak, one "Big Hero 6" doesn't look to halt when it comes out in early November.
The film tells the story of a young boy and his squishy robot Baymax who bring together a ragtag team of friends to solve a crime in futuristic San Fransokyo. From the two trailers released so far, I'm already charmed (I bet all of my money that Baymax, the Michelin Man's adorably putzy forgotten brother, is Christmas' biggest selling toy). It looks fun and exciting and basket-of-kittens-esque cute, and if Disney doesn't quite have your trust, "Big Hero 6" is also a Marvel co-production (the source material is a fairly obscure comic). And in case you haven't noticed, they're on a bit of a winning streak, as well.
Hopefully, its quality can be just as high as its almost guaranteed office success, which should land somewhere around fourteen septillion-billion dollars. --Matt Mueller
When you think of Alejandro González Iñárritu's work, you wouldn't laugh or even give the slightest hint of a smile. His films are often so depressing, they usually leave me curled up into a ball in the corner of a room in a puddle of my own tears. As some form of career revitalization, however, the director is turning from drama and heading to a new territory that he has never explored before: comedy.
That's right; the director behind "21 Grams," "Babel" and "Biutiful" has made a comedy, and it looks hilarious and cleverly twisted. The film stars a grizzled Michael Keaton (yes, "Batman" himself) as a washed up actor who once played an iconic superhero. As he attempts to overcome his ego and familial troubles, he tires to bring a Broadway production to life to reclaim his past glory.
To me, the casting seems like absolute perfection, from the ironic (and maybe iconic) casting of Keaton as a washed up former superhero actor to the supporting cast of Emma Stone, Naomi Watts, Edward Norton, Zach Galifianakis and Amy Ryan. The film looks quite strange, with Keaton hustling down Times Square in nothing but his underwear, a giant mechanical bird launching a torpedo at a parked vehicle and a helicopter, or Keaton and Norton awkwardly wrestling each other. Iñàrritu's transition from drama to comedy may have been out of the left field, but it seems, as always, like he knows what he's doing. --Colton Dunham
It's not a question of if "Foxcatcher" will get nominated for an Oscar, but how many. The film – a true crime story about John du Pont, a wealhy, heavy supporter of US wrestling whose paranoid schizophrenia led him to murder his friend, Olympic champion Dave Schultz – comes with a loaded cast. Steve Carell is going serious AND wearing a prosthetic nose (I'm pretty sure that's at least an instant nomination), Channing Tatum is going full actor and Mark Ruffalo … is Mark Ruffalo, just Ruffalo-ing it up (which is to say being really good at his job).
Bringing it all together is director Bennett Miller, whose last film "Moneyball" was a surprisingly powerful sports movie, despite it having no actual interest in sports. He brings an unusual austere mood and an eye for unique story angles to his films. Even just the trailer has a dark eeriness that captivates. He won Best Director when "Foxcatcher" premiered at Cannes back in May (it's currently set for a Nov. 14 release). I doubt it will be the last time we hear Miller's name in award talk. --MM
I love David Fincher. I think "The Social Network" is a modern masterpiece, and "Zodiac" isn't far behind. I'd love even more for Fincher to do something other than another murder mystery, a genre I fear he's completely tapped out of original ideas. However, I'm willing to jump on board for "Gone Girl."
I haven't read Gillian Flynn's blockbuster novel (I've got until Oct. 3), but from what I've heard, it definitely isn't your simple, light-read murder mystery. I'm intrigued to see how unusual it can get, and I'm always compelled by Fincher's grim, moody aesthetic – complemented as is the norm now by a score from Trent Reznor and Atticus Ross. Most importantly, however, I'm fascinated to see what the hell Tyler Perry and Neil Patrick Harris are doing in a David Fincher movie. --MM
After watching cinematographer extraordinaire Wally Pfister try and fail to do his best Christopher Nolan impression earlier this year with his directorial debut "Transcendence," it only seems fair to let the original show everyone how it's done.
Simply put, Nolan's "Interstellar" looks massive on every possible scale. It looks to span decades of time, multiple planets, huge intergalactic adventures and grand emotions (many of which coming from Matthew McConaughey, still in prime McConaissance form). The film also looks gorgeous, with immense and beautiful space vistas on display. Since Pfister was off making Stupid Internet Johnny Depp Movie, Nolan snagged up the brilliantly named cinematographer Hoyte Van Hoytema. Get used to that (awesome) name, because after this, "Her" and "Tinker Tailor Soldier Spy," he's going to be a star.
There's still so much we have to learn about "Interstellar." Per usual for a Nolan film, the details are still fairly hush-hush. I can't wait to find them out on Nov. 7. If he pulls off conquering space, Nolan might just end up conquering some Oscars too. --MM
Page 1 of 2 (view all on one page)
Next >>
Facebook Comments
Disclaimer: Please note that Facebook comments are posted through Facebook and cannot be approved, edited or declined by OnMilwaukee.com. The opinions expressed in Facebook comments do not necessarily reflect those of OnMilwaukee.com or its staff.