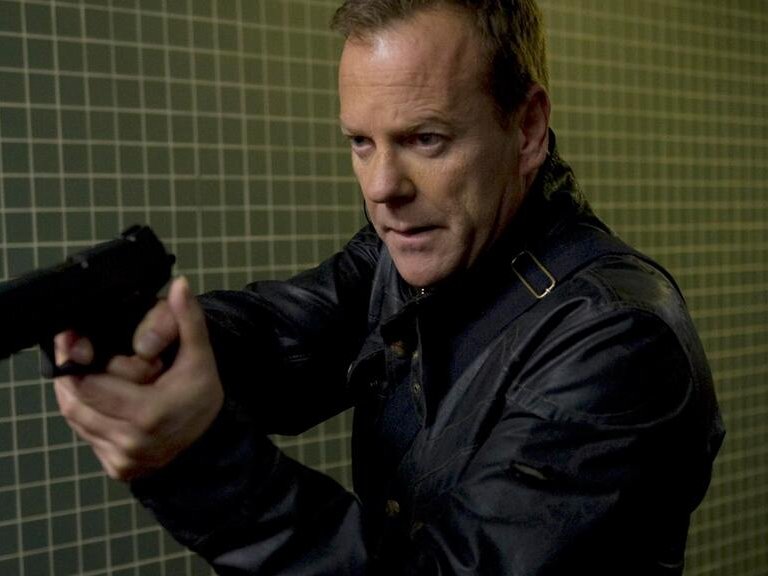 Top 5 May sweeps offerings you won't want to miss
Welcome to sweeps month, when local and national over-the-air TV stations roll out the best of what they have to offer. Syndicated programs won't pull any punches either, with all of them vying for the best and most relevant guests.
Why are sweeps so important? The viewership numbers recorded in May will set the advertising rates TV outlets will use for the summer and autumn.
In the tone of network TV competition and choosing the best bets of the season, I offer the Top 5 May sweeps offerings you won't want to miss:
5. "2014 Billboard Music Awards," Sunday, May 18, ABC
Live events, in a day and age when the viewing audience is so fragmented, are by nature the best chance at the largest viewing audience. Why are the Billboard awards in May, when they could be held at any time? Sweeps of course.
This event is specifically made to use music to draw in a large audience, and ABC hopes to hit a home run among the youngest age group of demographics that the advertisers want … the 18- to 34-year-olds.
Jennifer Lopez will be presented with the Icon Award, and expect performances by 5 Seconds to Summer, Florida Georgia Line, Luke Bryan and Imagine Dragons, among others.
4. "The Big Bang Theory" season 7 finale, Thursday, May 15, CBS
Already known as one of the most-watched shows of the season, the place where geeks and pop culture meets is ready to go out with the proverbial "bang" during the sweep. This season showcased one of the best "Star Wars" tributes in recent history, and Bob Newhart's Professor Proton helped teach a wonderful lesson on grief and loss last week.
It will be interesting to see what the writers have in store for the finale.
Also, if you ever come across Admiral Akbar's Snack Bar, always order the "Attack of the Scones."
3. "The Bachelorette" launch, May 19, ABC
I personally would like to see both "The Bachelorette" and "The Bachelor" die and never return to television. It is terrible, predictable, reality show drivel that has time slots that well-written, thought-provoking scripted shows should hold instead.
Truth is, I'm not in the demographic sought by the network with these shows, and their raging guilty pleasure-loving audiences don't care what I think. They just want their soap opera with good-looking people doing stupid things to win the fake hearts of total posers. Out of everything like this out there on cable and network television, this is the best and most-watched of the bunch.
2. "Rosemary's Baby" miniseries, May 11 & 15, NBC
Fear, horror and suspense all go together in the 1968 Roman Polanski film "Rosemary's Baby." In this retelling of the story staring the talented Zoe Saldana, the twists and turns of the well-known story can delight people familiar with the previous work as well as introduce a generation of new fans.
The show's promotion looks tempting enough even for people who don't like the horror genre to at least consider checking this one out.
1. "24: Live Another Day," starts tonight, Fox
Jack Bauer returns in another screen-splitting, clock-ticking run filled with plots, sub-plots and story-changing characters.
In the most anticipated kickoff this year of a scripted series, 30-second national advertising spots are reportedly going for $300,000 a pop. That's some serious cash for gambling only on the ratings and subsequent DVD sales of the original run of "24."
The most exciting prospect for the show in the next 12 weeks is to be able to draw in both the die-hard fans, as well as new viewers who may have missed all the hype before when the world seemed like a much-less-complicated place to live in.
In conclusion
The humbling truth is, television is about what makes money, not what most intelligent viewers care about or what some media columnist in Milwaukee thinks. Some of our favorite shows that we watched will come to an end now, and we'll never see them again because they were not renewed.
All we can do is enjoy this month of heavy competition, which should bring out the best in what each station on the dial has to offer.
Facebook Comments
Disclaimer: Please note that Facebook comments are posted through Facebook and cannot be approved, edited or declined by OnMilwaukee.com. The opinions expressed in Facebook comments do not necessarily reflect those of OnMilwaukee.com or its staff.