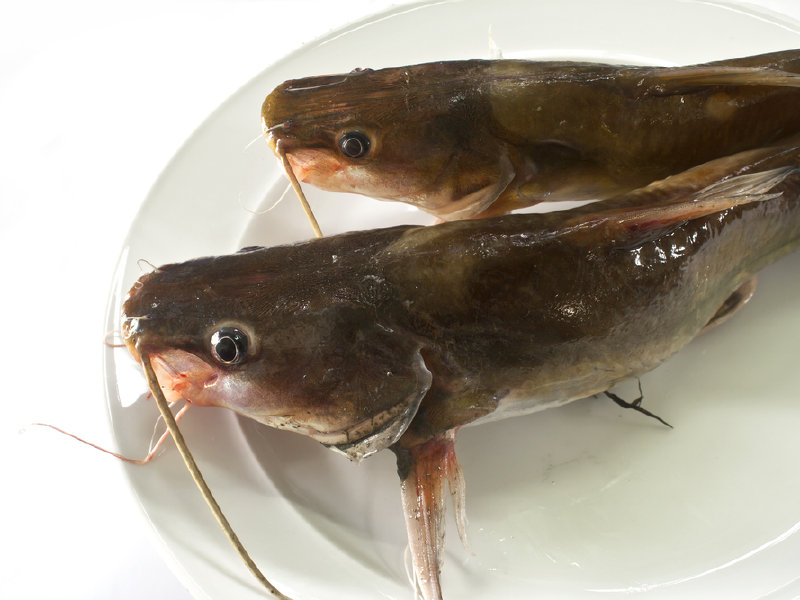 MTV's "Catfish" in the public spotlight
When news broke of Mani Te'o and his alleged girlfriend that died had never existed, it thrust "Catfish" into the spotlight.
Te'o, a standout college football player from Notre Dame, claimed in a number of interviews with reporters that he had a relationship with a girl, who died on the same day as his grandmother. He said he used her and her struggles as motivation to play hard for his team.
"Catfish" is an award-winning documentary where the producer follows his brother, who met a woman online, developed a relationship and had his attempts to meet up in person continually thwarted. In his case, the online profile was created by a woman pretending to be someone else, with different photos and a separate persona.
The term "catfish" has evolved into being a description of a scenario where a fake online persona is created in an attempt to start up a romantic relationship with someone else built on false pretenses.
After the documentary, Nev Shulman, who was the subject in the film, took the emails he received and followed the leads to tell the stories of others for the "Catfish" TV show on MTV. In the show, Shulman helps others meet their online loves face-to-face for the first time. Rarely are the people on the other end of Facebook and Twitter accounts who they are pretending to be.
MTV has been running marathons of the show during the day and other slow times on its broadcasting schedule, taking advantage of the extra attention the Te'o story has brought.
Other writers who have covered "Catfish" in the news cycle wake have been mistaken in calling the practice simply someone pretending to be someone else. Like people writing fake letters to "Dear Abby"-type columnists and calling into radio shows with a fantastic story to tell. "Catfish" at its core has a relationship component to it, whether a persona is created to hurt and annoy, for some sort of sexual gratification, or some need of attention on a very personal level.
It's that relationship component that attracts an audience, it gives us something we can identify with as we watch what these people have gone and are going through.
In essence, it is the same reason we are drawn to TV programming as we are able to identify with people and the situations they are in. The shows that last the longest and have the largest audiences are the ones that can surprise and delight us in a way we are able to connect with.
One aspect I haven't seen too much written about is that the reporters who told and shared Te'o's story have failed to do research and fact-check to see if what the football player and his family members were saying was real.
I realize in a day and age when the number of reporters and editors are few and far-between because we have created a society where the news they prepare and share should be "free" … it is difficult to check on everything and that sometimes you have to take people at their word.
For Te'o and what he was sharing, it wasn't like he was hurting anyone, why should reporters worry about credibility and check on things they write? Problem is, that Te'o was able to use these interviews to get more media attention. The heart-string pulling story he weaved helped put him in a spot to get more attention, what you need for a Heisman Trophy.
Even if he didn't win the award, his game play and media attention would help his draft standing and ability to command much more money when he goes into the NFL. It could be said that by lying (intentionally or not) he is taking away money from other players who didn't get as much attention because they didn't have a fake girlfriend that died.
The reporters, editors and news outlets should be taken to task for not double-checking things. Then again, we as a "news" reading society get what we pay for. In the meantime, enjoy the next "Catfish" marathon on MTV.
Facebook Comments
Disclaimer: Please note that Facebook comments are posted through Facebook and cannot be approved, edited or declined by OnMilwaukee.com. The opinions expressed in Facebook comments do not necessarily reflect those of OnMilwaukee.com or its staff.