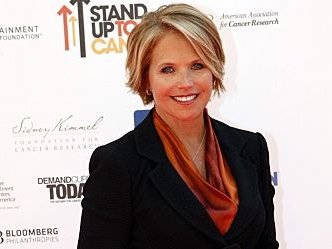 OnMedia: An argument for Al Jazeera
The best argument for getting Al Jazeera's English-language news channel on cable and satellite outlets has been its coverage of unrest that appears to have toppled the regime of President Hosni Mubarak.
There have been some bright spots in U.S. TV coverage, notably Anderson Cooper's courageous anchoring for CNN, along with an experienced team of reporters in Cairo, like veteran Ben Wedeman. ABC's Christiane Amanpour is the best foreign correspondent, and she took her skills to Cairo. NBC is also luck to have kept its own skilled foreign correspondent, Richard Engel, on the ground in Egypt.
But the news operation based in Qatar in the Persian Gulf is well sourced and, thanks to its Arabic-speaking staff, perfectly positioned to cover what's been unfolding over the past few weeks -- along with other developments across a region that's crucial to the U.S.
It's thorough and has been wall-to-wall with Egyptian coverage even when the American cable channels turned to stories like the Super Bowl and the weather across the country. I'm not saying those stories weren't worthwhile, but with Al Jazeera you know that you'll be able to get the latest from Egypt no matter what's happening here.
I've spent a lot of time watching it on my iPhone, where the channel's English-language service is available on an app. You can also watch it live online, both at the Al Jazeera site and at its YouTube channel.
But it has limited distribution on cable and satellite and the channel's website is actively pushing its Internet viewers to start demanding it.
And the Egyptian revolution is as good as any reason to start watching Al Jazeera and seeing the news from a different perspective.
Here's a sample of Al Jazeera's coverage from Cairo:
On TV: Groupon has finally pulled the ad campaign it launched on Super Bowl Sunday with a distasteful attempt to get comedy out of the Chinese oppression of Tibet. Blogs founder Andrew Mason: "We hate that we offended people, and we're very sorry that we did – it's the last thing we wanted. We've listened to your feedback, and since we don't see the point in continuing to anger people, we're pulling the ads."
The Super Bowl edition of "Inside the Huddle" airs at 6:30 and 10:30 p.m. Saturday on Channel 12. Taped Wednesday, it features Packers Donald Driver and James Jones, with host Drew Smith, sports director of Green Bay's WLUK-TV.
"The Office" co-creator Ricky Gervais blogs that NBC should make Will Arnett a regular on the post-Steve Carell sitcom. He writes: "Had a little meeting with NBC about various things and recommended Will Arnett for a regular in The Office. Thoughts? I think he's amazing."
Howard Kurtz reports at the Daily Beast that CBS wants to keep Katie Couric through the 2012 elections -- but wants to cut her $15 million annual salary.
History Channel has ordered a second season of "Top Gear."
Starting Monday at 6 p.m. on Channel 58. "Jeopardy" pits its two most successful contestants, Ken Jennings and Brad Rutter, againt the IBM computer system known as "Watson."
Me-TV celebrates Valentine's Day starting at noon Sunday with a dozen episodes of "Love American Style." Me-TV is Channel 49.1 over the air, and Channel 19 on Time Warner and Charter cable systems.
The big TV event of the weekend: That would be the Grammy Awards, at 7 p.m. Sunday on Channel 58, which may or may not pull you in. It may get some additional Wisconsin viewers because Green Bay Packers linebacker Clay Matthews will be presenting an award with Will.i.am.
In the meantime, here's an interesting look back 40 years to the 1971 Grammys, in which presenter John Wayne gives a Grammy to Paul McCartney:
Facebook Comments
Disclaimer: Please note that Facebook comments are posted through Facebook and cannot be approved, edited or declined by OnMilwaukee.com. The opinions expressed in Facebook comments do not necessarily reflect those of OnMilwaukee.com or its staff.