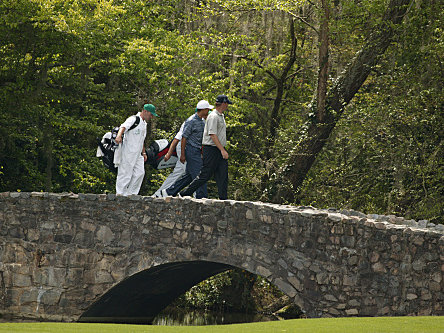 OnMedia: Milwaukee's Serve produces Bristol Palin's abstinence spot
The newly released public service announcement featuring Bristol Palin pushing an abstinence message was produced by Milwaukee's Serve Marketing.
Gary Mueller, who founded the all-volunteer, non-profit ad agency, said, "I didn't actually think she'd agree to do it,"
Serve was recruited by The Candie's Foundation, which works to cut teen pregnancy rates. He came up with the idea of stripping away the trappings of celebrity from the 19-year-old daughter of 2008 Republican vice presidential nominee Sarah Palin.
"She wouldn't necessarily be the first pick, he said. "the most famous teen mom doesn't necessarily make her the most relate-able teen mom."
Here's the spot, scripted by another Serve volunteer, John Krill designed to put her in a position that the young target audience can relate to:
The spot was shot over three hours early in March, and Mueller said she was first quite shy.
"When you first meet her, she's a young girl who's pretty much afraid of the spotlight," he said. "She got better as she went on.
"She wasn't hard to work with."
While the spot has been released nationally -- causing some controversy as you'd expect with anything connected to Sarah Palin's daughter -- it will be targeted to the young target audience in a campaign that will roll out over the next few weeks.
As for Serve, Mueller says, "this is our first big national spot."
There's nothing like what we do," he said of Serve Marketing, which the creative director at the BVK agency describes as "my mission in life."
"If you understand you have a bigger mission in life, I think I was meant to give back," he said.
Some more good work: WHQG-FM (102.9)'s Bob Madden and Brian Nelson are hosting their annual 27-hour radiothon to benefit the Midwest Athletes Against Childhood Cancer through Friday.
Last year's MACC Fund radiothon on the radio station known as "The Hog" raised $95,000. Here's where to find details.
The latest Screech news: TMZ is reporting that Wells Fargo Bank wants to foreclose on Dustin Diamond's mortgage on his Ozaukee County home. The celebrity news site quotes legal papers as saying the artist formerly known as Screech is $290,000 behind on his home.
Yes, this is deja vu all over again, he staved off the bank in 2006 by selling "Save My House" t-shirts.
Wow, Tiger looks so three-dimensional: Time Warner Cable is offering daily on-demand highlights of the Masters Golf Tournament in 3D if you have the right equipment and level of service.
The highlights will be available until April 30 on Sports on Demand Channel 413 and HD Showcase on Demand Channel 1400 if you have a 3D TV, the required glasses, an HD box connected to that television with an HDMI cable and access to video on demand.
As long as we're talking about the Masters, CBS' first-round highlights air at 10:35 tonight on Channel 58.
The winners are: Milwaukee TV and radio stations picked up a number of Edward R. Murrow regional awards from the Radio Television Digital News Association:
The competition begins: The second season of Bravo's "Top Chef Masters" launched Wednesday night and one of the competitors is Kenosha-born Tony Mantuano, chef and partner at Chicago's Spiaggia.
Here's a look at Mantuano, who not only survived his first night, but won the first round of the competition, along with teammate Susan Feniger:

Talkbacks
devidia | April 8, 2010 at 12:24 p.m. (report)
Any news on what his Screechness is doing for a living these days? Perhaps fellow TV nerds Steve Urkel or Ralph Malph can help out somehow? Maybe Lenny and Squiggy?.......The Professor from "Gilligan's Island"?? Jus' throwin' out ideas here...
Facebook Comments
Disclaimer: Please note that Facebook comments are posted through Facebook and cannot be approved, edited or declined by OnMilwaukee.com. The opinions expressed in Facebook comments do not necessarily reflect those of OnMilwaukee.com or its staff.