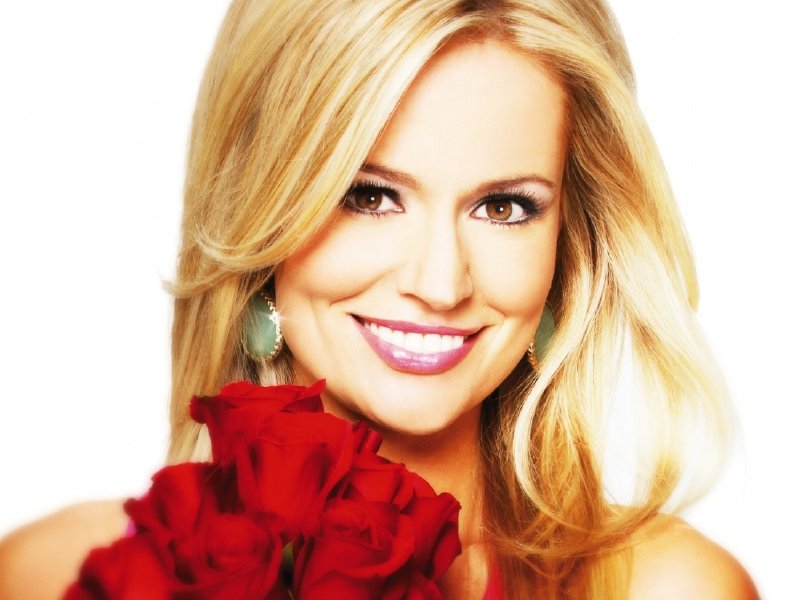 Ch. 12 continues to block signal on Time Warner
As of early last Friday morning WISN-TV Ch. 12 hasn't been on the air for Time Warner Cable subscribers.
The station dropped out of the "must carry" rules that govern cable company's retransmission of local stations within local markets as they sought an increase in the payment made for retransmission of the signal. In its place, viewers have been treated to episodes of "Matlock" and other programming from the Hallmark Channel.
As the negotiations have come to an impasse and the regularly scheduled programming is gone for subscribers, both outlets have had to go into customer service overdrive.
Ch. 12 placed a number of commercials on area radio stations asking listeners and Time Warner subscribers to contact the cable company and tell them to resolve this and pay for these "popular" programs. Mentioned in the ad are "Modern Family," "Good Morning America," "Ellen" and others.
On Monday, the ABC affiliate announced viewing options for fans of "The Bachelorette."
"Time Warner Cable customers concerned about missing (Monday night's) episode of the Bachelorette have a few options to ensure they can see the finale," the statement read.
"1) Switch your television so you are receiving WISN-TV's free over-the-air signal. WISN-TV is always available for free to any television viewer. A UHF antenna works for most newer TVs. More information on antennas can be found on WISN.com.
"2) You can watch the full episode first thing in the morning. Follow the "shows" link under the "Watch ABC Online" section located on the home page of WISN.com. The complete episode will be up on ABC between 2 and 5 a.m."
Neither Time Warner nor WISN have mentioned how much money Ch. 12 and its parent company, Hearst Television Inc., is seeking, except for the cable provider calling it a 300 percent increase. Ch. 12 hasn't disputed the amount of increase but said it doesn't agree with the way Time Warner is portraying it. It would be interesting to find out how many cents per subscriber are being talked about here, but I doubt we ever will.
To clarify what has happened here: Ch. 12 and Hearst has made the decision to pull the signal off of Time Warner Cable. Time Warner has made the decision to not pay what Hearst seeks for its offerings.
One major reason may bring these two sides together – the Olympics. Here in Milwaukee, WTMJ-TV, the local NBC affiliate, will have the majority of the Olympic Games coverage in this market. But in other markets, Hearst owns NBC stations. That means the two sides may want to come to an agreement before the games begin. So, viewers here in Milwaukee may get their Ch. 12 back because of programming that isn't even appearing on its air.
RATINGS RECORD: The premier episode of "Breaking Bad" brought in 2.9 million viewers on Sunday night, which was the most that has ever seen an episode, according to AMC. This is the fifth and final season of the series starring Bryan Cranston.
PANEL WHIRLWIND: Since hearing of Jennifer Lopez and Steven Tyler not returning to ratings juggernaut "American Idol," there has been plenty of speculation on if Randy Jackson will stay or not and who the new judges will be. Plenty of the talk is around the show's slide in the ratings, however. If the crew – whoever they are – can finish in the Top 5 each week, that's huge for FOX. Only people who write about media think that being No. 2 is bad. If it gets eyeballs and demands high-dollar advertising spots, the show is doing its job.
cysttbzttv
Talkbacks
quickened | July 19, 2012 at 7:52 a.m. (report)
I am curious to read other reactions. It seems kind of odd because I didn't ever consider channel 12 Top Tier programming. I agree with Milwaukee City and guess that most people aren't really going to be affected by this.
porsche2 | July 18, 2012 at 12:26 p.m. (report)
I watch channel 12 for news. they were good at it. have you watched the "professional" on channel 4 lately? they have a twirling weatherman and I think their target market is 7th graders. I can't listen to channel 5, their droning on makes me lose my concentration and lets not even start talking about channel 6. they all look like they should be at home wearing perky plaids instead of facing a camera. bring back channel 12 for the news
MilwaukeeCity | July 17, 2012 at 5:49 p.m. (report)
Ch 12 still gone, who cares that channel hasn't put out anything good on tv in years. They could drop WISN forever and most people wouldn't notice.
Facebook Comments
Disclaimer: Please note that Facebook comments are posted through Facebook and cannot be approved, edited or declined by OnMilwaukee.com. The opinions expressed in Facebook comments do not necessarily reflect those of OnMilwaukee.com or its staff.