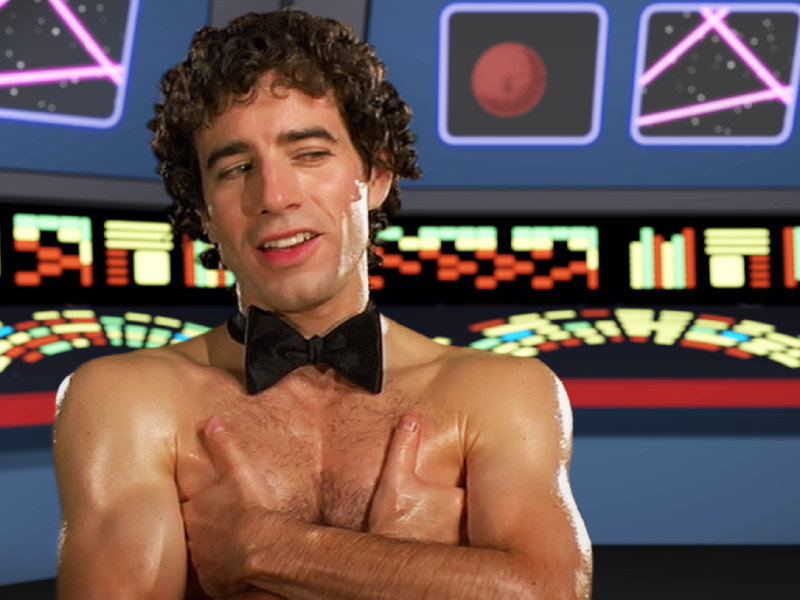 Milwaukee Film Festival announces Cream City Cinema lineup
This morning, the Milwaukee Film Festival added another bunch of selections to its ever-growing (and ever-anticipated) lineup. Today came news from the festival's Cream City Cinema program, a showcase of the best new work coming Milwaukee-based filmmakers.
Not only does the eight-film program hope to entertain and enlighten audiences, but it also rewards one local filmmaker with a yearlong Filmmaker-in-Residence prize and $5,000. Past winners of the juried award include Chris James Thompson ("The Jeffrey Dahmer Files"), Michael Hawkins-Burgos ("Don't Go"), Tate Bunker ("Mickey Burgermeister") and last year's winner Michael T. Vollmann ("Before You").
This year's Cream City Cinema selections include:
"Hamlet A.D.D.": A project 10 years in the making, Bobby Ciraldo and Andrew Swant present a bizarro comic re-imagining of the classic Shakespeare play ... featuring time travel, disco dancing, journeys to the future and Screech from "Saved by the Bell." Just how the Bard imagined it.
"The Milwaukee Show I": There must be too much filmmaking talent in Milwaukee, as 2014's edition of the Milwaukee-made short film compilation is actually two editions. The first collection features "The Death of Corey Stingley," "An Evening at Angelo's," "Glider," "The Harpist," "The Kenny Dennis," "Little America," "New Planet" and "Settlers."
"The Milwaukee Show II": The second installment of locally made shorts includes "Balloons," "Geoffrey Broughe Handles Confrontation Poorly," "MECCA: The Floor That Made Milwaukee Famous" (an ESPN/Grantland 30 for 30 short), "One Week Vacation," "Smoky Places," "This is Jackie.," "'Tis the Season," "To Hold In the Heart" and "The Waystation in the Stars."
"The Milwaukee Youth Show": Another genre-spanning shorts collection, this time coming from cinephile locals ages 18 and younger. This year's set includes "200,000," "Assist Bhopal," "The Autumn Vignette," "Counting the Dead," "Dreaming," "Get Real People," "Iero," "If You Weren't Here," "La Decisiones de Tu Vida," "Let the Children Live," "Media and Mental Illness," "Protect Yourself" and "Wake Up and Pay Attention."
"The Other One": A drama with supernatural notes, "The Other One" tells the story of a schoolteacher who returns home to take care of her dementia-battling mother but soon finds herself coping with deep family secrets.
"Pester": Filmed in Los Angeles with a Milwaukee cast and crew, director Eric Gerber's drama follows two brothers and their father trying to keep their family extermination business – and themselves – together.
"Psychopath": Manny Marquez's feature stars an Oklahoma garbageman attempting to pursue his horror movie makeup aspirations by creating a haunted house, even if it's a risky business move that the locals aren't wild about.
"Serial Daters Anonymous": A locally-filmed rom-com about a young woman, told of her fiancé's philandering ways at the alter (by her philandering fiancé), going on a mission of vengeance: exposing uncomfortable truths about her recent string of first dates on her blog. Her dating vigilanteism comes to halt, however, when she runs into an old flame and begins rekindling old feelings.
The Milwaukee Film Festival begins Thursday, Sept. 25 and runs through Thursday, Oct. 9.
Facebook Comments
Disclaimer: Please note that Facebook comments are posted through Facebook and cannot be approved, edited or declined by OnMilwaukee.com. The opinions expressed in Facebook comments do not necessarily reflect those of OnMilwaukee.com or its staff.