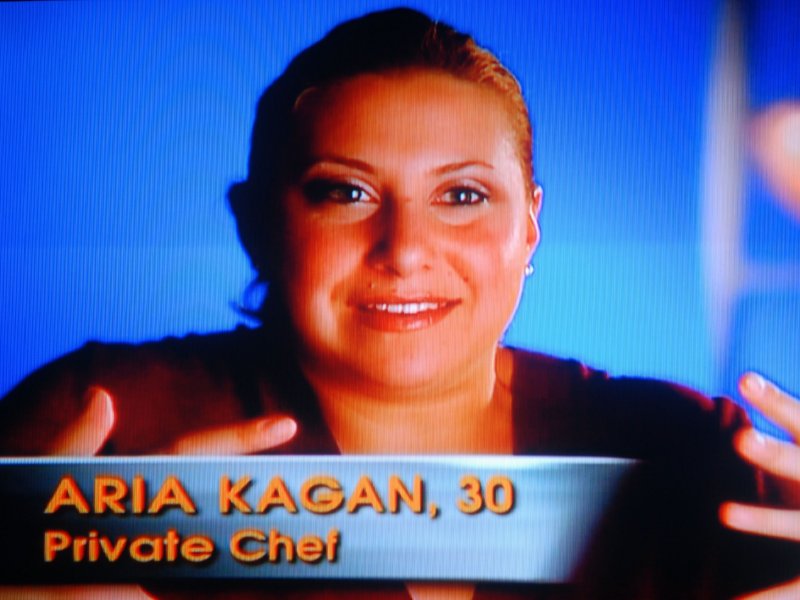 OnMedia: A Wisconsin "reality" contender
Just based on her debut performance on the latest season of "Next Food Network Star," Aria Kagan looks like a contender.
While she's a private chef in Miami now, the 30-year-old town of Erin native brought a Wisconsin sensibility to one of TV's best "reality" shows, a competition that's as much about television as it is about cooking.
Sunday night's two-hour season opener was, in many ways, a showcase for Kagan's strengths.
"My love for local ingredients began back in Wisconsin, and the farms that surrounded my house," she told the show's judges early on. "So I try really hard to make food that's locally grown."
As good as her cooking might be, Kagan is also warm and bubbly, but relaxed on camera. It's a combination that won the first night for her, and laid the groundwork for a long run on the 10-week show.
While "Next Food Network Star" is ostensibly about cooking shows, it's really a broader look at what works on TV and what doesn't. There are great cooks here who just can't relate to the camera.
There are personalities that work well -- until the red lights go on. An in-your-face personality may work for a stand-up comic. But it doesn't play well on camera, especially a camera in a kitchen.
Sunday night's first casualty was a food writer named Alexis Hernandez whose flamboyance never carried onto the screen, and who's cooking chops weren't very well developed.
And then there are the folks who get it -- like Kagan.
"Next Food Network Star" airs at 8 p.m. Sundays.
Getting ready for showtime: Financial broadcaster Gerri Willis made a name for herself at CNN, and now she's launching a new weekday show on Fox Business Network, which premieres at 4 this afternoon.
I talked to her this morning as she was doing some last-minute prep for the "The Willis Report."

"I was up at 4:45," she said. "Not because I had to. I'm excited, I think this is the show I've really wanted to do."
Willis won't be doing a run-through of the day's market news, but, as she puts it, trying to put financial developments into the perspective of consumes.
"We're assuming that you have some information about your money," she said of the level of the show. Still, Willis is all about putting things into basic language.
And the show sounds like it will have a populist bent.
"My job is to make it understandable," she said. "We're gonna be advocates, we're not going to be just ticking through the headlines. Think about the stories we've had over the last two years, the kind of shenanigans with the banks, what's gone on in Congress."
Today's maiden voyage will feature a discussion of mortgage giants Freddie Mac and Fannie Mae.
"They were a key part of the meltdown, and nothing's being done about them."
Still all-Beatles, all the time: The endless Beatles broadcast continued as of this morning on 106.9 on Milwaukee's FM dial, as the former smooth jazz station has yet to launch its permanent (as if anything in radio is permanent) format.
The future of weathercasting: If this Texas weather rapper is the model for TV meteorology (I can see Scott Steele doing this), I say it's time to bring back Albert the Alley Cat.
Talkbacks
High_Life_Man | June 7, 2010 at 1:09 p.m. (report)
TV news, like this column, is so gosh-darn wacky. Stop the tomfoolery, I say!
devidia | June 7, 2010 at 12:41 p.m. (report)
Visions of Scott Steele rapping anything, let alone a forecast, are the stuff of nightmares, Tim. But thanks for the mental image.
Facebook Comments
Disclaimer: Please note that Facebook comments are posted through Facebook and cannot be approved, edited or declined by OnMilwaukee.com. The opinions expressed in Facebook comments do not necessarily reflect those of OnMilwaukee.com or its staff.