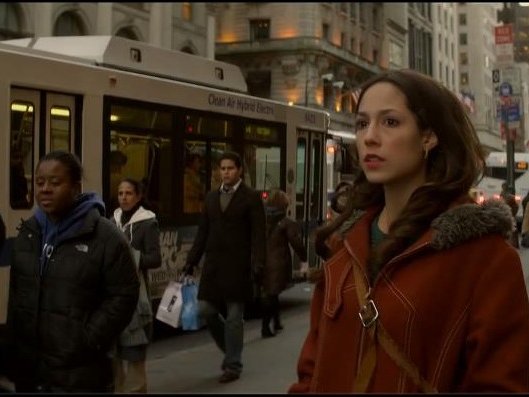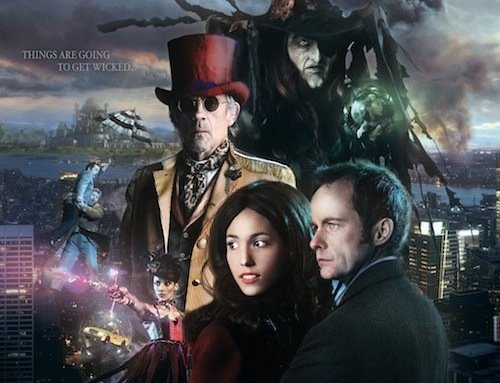 Milwaukee native brings brand-new yellow brick road to the home screen
When tackling the fantastic world of Oz, filmmakers know they need to go big to do the material justice.
Filmmaker Leigh Scott has experienced this firsthand in his quest to bring "Dorothy and the Witches of Oz," his updated version of the children's classic, to life.
His project has already taken on a number of forms: first as a four-hour-long initial cut, then as a two-part miniseries overseas. Now, Scott has fine-tuned his work and is bringing it to theaters across the country – including a week-long run in Milwaukee, his hometown.
"The feature-length movie has all different special effects," said Scott. "There were a lot of things that were cut shorter; there are actually a couple of scenes that have been added in separately, which is cool. It's totally different from the two-part version."
As a lifelong fantasy fan, making a movie based on the world of Oz was a logical move for Scott.
"I'm a very pro-American guy, and it always kind of bummed me out there was never sort of an American fairy tale. Oz is probably the closest thing literary-wise that we have," he said. "I started reading the books and I found a story that was really cool and a world that was very accessible, I thought, and so I started writing a story that kind of updated it and brushed up the mythology a bit and put it into modern day."
"Dorothy and the Witches of Oz" draws inspiration from L. Frank Baum's original Oz books. It revisits Dorothy Gale, now a successful children's book author living in New York City. She discovers her stories are based on repressed memories of past adventures in Oz and must once again defeat the Wicked Witch.
The film stars actress Paulie Rojas as Dorothy, in addition to well-known names Christopher Lloyd ("Back to the Future"), Billy Boyd and Sean Astin ("The Lord of the Rings" trilogy).
What's special about Scott's movie is not just the original material, but the unique grassroots approach he and his production team have taken in promoting it.
"It's a completely different business model," said Scott. "We're dealing directly with the theater chains, and we are the distributor in the United States theatrically. All the deals, all the bookings through AMC or Marcus, that's all through us directly, which is pretty unheard of.
"It's the first time for us, and in a lot of ways it's the first time for theater chains as well. Very few independent films are sort of the kind of special effects-driven, bigger budget-looking family fantasy films. Usually independent films tend to be smaller in their scope and sort of aim for that indie film audience."
The numbers agree. Scott has already found success with the wider, family-friendly appeal of "Dorothy" at previous openings in Phoenix, Louisville and Kansas City.
"We did really, really well. We got some great reviews, sold out a couple screenings, and it's been great," said Scott. "In Kansas City we did so well that they held us over for a second week. In Phoenix they actually booted out a couple "Ghost Rider" screens and they added our film, so we were on multiple screens in theaters."
Like in previous cities, Scott and select actors will be on-hand for a special meet-and-greet at the movie's opening, tonight at 7 p.m. at AMC Mayfair. Stars Eliza Swenson and Barry Ratcliffe will join Scott (and a flying monkey) to sign autographs and participate in a post-screening Q & A.
"Dorothy and the Witches of Oz" will screen at AMC Mayfair, as well as Marcus Theatres in Oshkosh and Sheboygan.
"It's a lot of fun, first of all, to actually go and see the movie with the audiences and kind of bring the sort of uniqueness of an independent film to people who don't usually get that. Most people who live in L.A. and New York are sort of used to getting films the rest of the country doesn't see, so it's kind of fun to take that to Milwaukee or Louisville, places that don't usually get that.
"And it's just fun to go from city to city and see more of the country."
Facebook Comments
Disclaimer: Please note that Facebook comments are posted through Facebook and cannot be approved, edited or declined by OnMilwaukee.com. The opinions expressed in Facebook comments do not necessarily reflect those of OnMilwaukee.com or its staff.