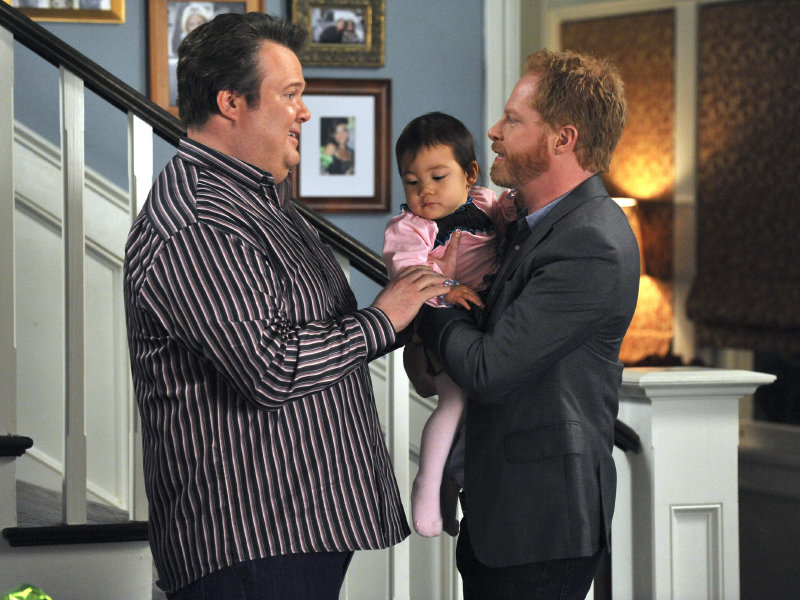 OnMedia: The return of Matt Salemme
Channel 12 has hired its old morning traffic reporter, Matt Salemme, returning him to the ABC station's morning newscast after several months' absence.
Salemme starts Monday at 5 a.m., offering tips on the best routes to Miller Park for opening day, along with regular traffic reports.
His absence had prompted questions from viewers for months.
That led Channel 12 to post the following on its Web site last month:
"At the beginning of 2010, WISN TV made a business decision to work with another helicopter vendor. Matt Salemme is an employee of our former company, and unfortunately was not able to continue with us."
"We really heard a lot from viewers," said news director Lori Waldon. "He's a part of their family, he's someone that they wake up with, and he sends them off to work."
Salemme still seems surprised by to have made the connection with his regular Channel 12 viewers.
"I tell you what, it really makes me feel good inside to know that," he told me.
Salemme had worked for Metro Traffic, a separate company which contracted with Channel 12 to provide traffic reports. When that relationship ended, he disappeared from Channel 12.

"I was waiting and biding my time," Salemme said of the three months off Channel 12.
Then, his position with Metro Traffic was eliminated last month, and he was released from his contract.
"Matt called us right way," says Waldon. "We adore Matt. Our plan was always to bring him back."
Now he's working directly for Channel 12 as a part-time reporter, and he'll do his reports from both inside the studio and on location, primarily on the 5 to 7 a.m. newscast. Salemme won't be regularly airborne, as he used to be.
And Waldon said he'll be reporting on breaking news as well as traffic.
"He's a really good reporter," said Waldon.
On TV: The loss of funding for public TV's "Worldfocus" means the demise of that show, and a shuffling of Channel 36's evening schedule. "PBS NewsHour" moves up a half hour to 6 p.m., starting Monday. "BBC World News" airs at 7, with a 10 p.m. repeat, and "Nightly Business Report" airs at 7:30. The evening will continue to start with "Journal from Deutsche Welle" at 5:30 p.m.
TV Newser reports on the New York City karaoke fundraiser hosted Wednesday night by MSNBC's (formerly Milwaukee's) Contessa Brewer, with proceeds going to the Red Cross. "We hear we hear Brewer and the "Today" show's Sara Haines delivered a duet of "Paradise by the Dashboard Light" that stopped half of lower Manhattan."
The latest TV edition of my OnMedia column -- available today at Time Warner Cable's Wisconsin On Demand Channel 411 -- is a chat with Milwaukee's "American Idol" finalist Danny Gokey, taped during a break in his Wisconsin Vision ad shoot this week at The Rave.
Peabody Awards went out to three network TV shows this week: ABC's "Modern Family," Fox's "Glee," and the classiest late-night talk show, CBS' "Late Late Show with Craig Ferguson."
CBS and ABC shows will start streaming on Apple's new iPad, when it's released Saturday. The New York Times says NBC shows should also be available for free by the end of the month.
Speaking of the iPad and "Modern Family": Two of my favorite subjects merged on this week's installment of the best show of the season as Phillip hoped for -- and ended up getting -- Apple's newest toy for his birthday (I'm waiting for the second generation before taking the plunge).
Some critics are suggesting it crossed the line between advertising and entertainment. I think it was right on the money in capturing a pop culture moment.
The best line from Wednesday's episode: "Touch it, but don't touch it."
Here's the video:
Facebook Comments
Disclaimer: Please note that Facebook comments are posted through Facebook and cannot be approved, edited or declined by OnMilwaukee.com. The opinions expressed in Facebook comments do not necessarily reflect those of OnMilwaukee.com or its staff.