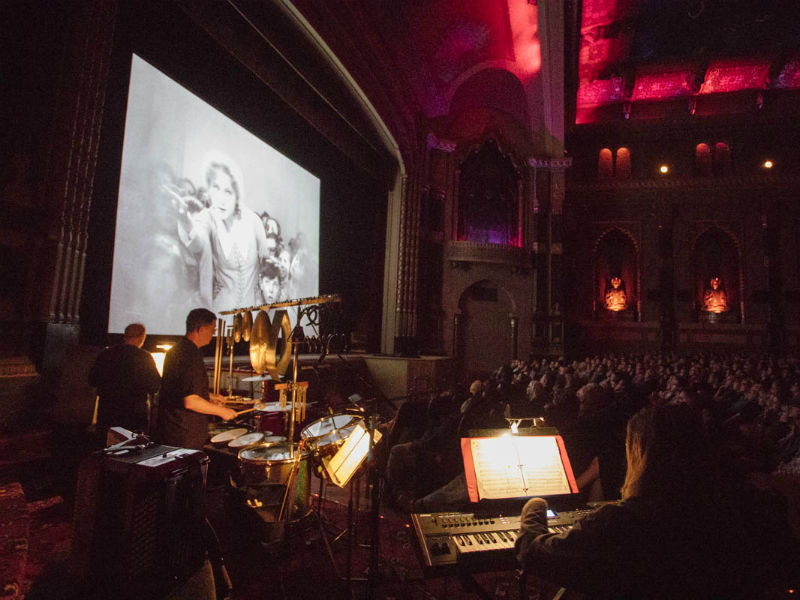 Get ready for the 2017 Milwaukee Film Festival with passes, 6-packs now on sale
Summer festival season is upon us. And while the next several months of headlines will be hogged by all of the wonderful music festivals, beer gardens, dining weeks and more outdoor delight, at the end of it all – when you've seen every local musician six times each, clumsily danced your way off every picnic table in the area and soaked up an amount of sun your doctor calls "troubling" – the Milwaukee Film Festival will be there to bring you indoors with the promise of good discussion, great company and even better movies.
And beginning today, you can start saving your seats to one of the city's best events by purchasing discounted festival passes and ticket six-packs – and save some money while you're at it.
For Milwaukee Film members, festival passes are currently on sale for $300 – $125 less than the normal price – while non-members can grab their passes for $390, $85 dollars off the usual cost. Meanwhile, six-packs are now on sale at $48 for Milwaukee Film members and $60 for the general public – $12 shaved off the price in both cases.
Be careful, though, because these savings, like the beautiful summer weather, won't last forever, as the early-bird discounts will come to an end on June 13. After that, Milwaukee Film probably will start announcing its selections, and they're going to be good because they always are, and you will be embarrassed that you don't already have tickets. So don't be that person.
In other Milwaukee Film Festival news, the organization released a little look at the artwork for this year's festival, created by local artist Kate Malone.
I assume this regal-looking image means that the entire campaign is in reference to last year's crazy royalty-heavy fantasy "Tale of Tales," and I can look forward to ads and posters featuring a queen eating a sea monster's bloody heart, John C. Reilly and a giant bug. A bold choice, but I like it.
We'll see what's actually in the cards when the 2017 Milwaukee Film Festival hits screens throughout the city from Sept. 28 through Oct. 12. In the meantime, stay tuned to OnMilwaukee for more announcements, updates and mildly obscure Salma Hayek film references.
Facebook Comments
Disclaimer: Please note that Facebook comments are posted through Facebook and cannot be approved, edited or declined by OnMilwaukee.com. The opinions expressed in Facebook comments do not necessarily reflect those of OnMilwaukee.com or its staff.