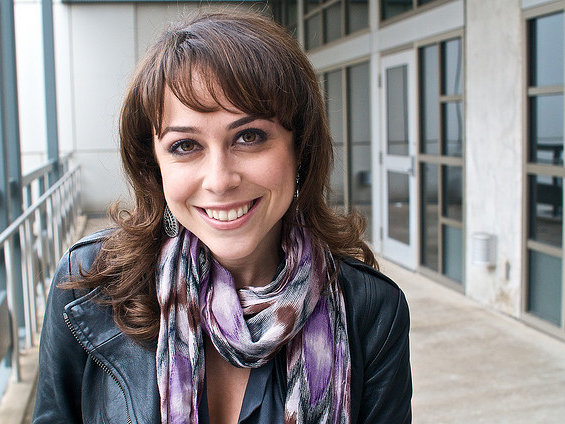 Original programming key for online audience
The digital landscape is changing, and as technology advances and video plays more easily on more devices, the big players know that whoever holds the greatest content will hold onto the largest audience.
YouTube is the latest large platform that is pouring money into the creation of original programming.
The people at "What's Trending," a one-time popular digital show at CBSNews.com, knew that it would take a reinvention to stay relevant and in business. That's why host Shira Lazar and company are making the jump to YouTube.
Instead of a weekly one-hour show, the staff will produce 20 minutes a day on weekdays. The content will focus what's popular on YouTube, the same place the show will host its content.
The show will feature interactive elements using Google+, which is owned by the same folks who bring you YouTube ... go figure.
If anything, this little move shows that there is both revenue and audience potential on purely digital platforms, which means the way we watch TV is changing.
Here's a trailer for the show:
GODSPEED: Comic Phyllis Diller passed away last weekend at her Los Angeles home. The 95-year-old had her own show on television and made hundreds of other appearances on countless others. For you younger readers who may not have been familiar with her work, I'm sure you grew up with her voice.
Besides playing herself on "Scooby-Doo" she supplied voices for a number of other animated series throughout the years, including Peter's mom on "Family Guy" and provided the personality behind the Queen in Pixar's "A Bug's Life" on the big screen.
Little known fact: besides her comic performance skills, Diller was an accomplished pianist.
INFLUENCE CARRIES ON: "Daniel Tiger's Neighborhood" is about to get bigger when it hits the air on Wisconsin Public Television this fall. The children's series is based on the creations and work of the late Fred Rogers, the same man who many of us grew up with as he put on his sweater and taught us it was OK to use our imaginations.
"Mr. Rogers' Neighborhood" featured Daniel in the "Land of Make Believe," where he lived in a non-functioning grandmother clock. The spin-off will feature the son of Daniel, also named Daniel, in this show aimed at preschoolers aged 2-4.
The new series will debut at 10 a.m. Monday, Sept. 3 on MPTV Ch. 10.
PITCH FOR THE PITCH: If you are a fan of advertising and the marketing world that the show "Mad Men" flirts with, AMC was counting on you to watch the first season of "The Pitch," a reality show spotlighting the real workings of real agencies. The network is launching its second season, but hasn't announced which agencies representing which brands will be featured.
The show struggled to get some of the top New York agencies to participate in the first run of the show, and I can understand why. It is difficult in an industry that basically sells its creativity on the open market to allow a camera crew enough access to see how the sausage is made.
Also, for competitive reasons, most agencies don't want to tip off parts of a campaign before it is launched. It will be interesting to see if some other agencies will sign up after seeing how the first season aired.
squtqvbd
Facebook Comments
Disclaimer: Please note that Facebook comments are posted through Facebook and cannot be approved, edited or declined by OnMilwaukee.com. The opinions expressed in Facebook comments do not necessarily reflect those of OnMilwaukee.com or its staff.