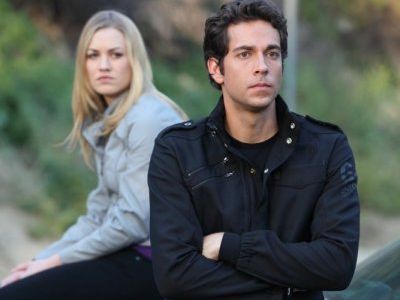 OnMedia: A radio debate that wasn't
WTMJ-AM (620) talker James T. Harris was scheduled to go on a competing station, WMCS-AM (1290), to debate talker Earl Ingram Jr. over the NAACP's resolution calling on Tea Party leaders "to repudiate those in their ranks who use racist language."
The bout between two outspoken African-American talk show hosts would have offered some interesting radio.
Harris touted it, and tweeted it, in advance of Thursday afternoon's show: "I'll be a guest on 1290 WMCS today at 5:00. Join the fireworks as Earl and I discuss the NAACP's racist resolution."
It was on Twitter that Ingram followed up with the next chapter of what turned into a non-debate: "James T. Harris took his ball and went home refusing to debate because I wouldn't allow his cameraman in studio. Drama queen."
Harris blogged in response, "Earl lost his mind and BASHED the Beautiful Man on his show this afternoon. It was wild. I felt so sad for him. It was a pure emotional anger-filled rant worthy of a liberal. Of course, there is the back story ... But you will have to wait for that. It'll be worth it."
I couldn't reach Harris, but Ingram tells me. "I thought it would be good radio to have him. He agreed to do so. So he comes into the studio with a cameraman.
"My station obviously said they didn't want any part of that. We could have a dialogue, but they were not going to allow him to do a video shoot inside the radio show. This is all happening a few minutes before he's going to go on the air."
Ingram says Harris and the cameraman said the video was to advance Harris' career.
"Well good riddance, take a walk, take a hike. We are not going to help you advance your career," says Ingram.
Harris is a conservative talker -- not a surprise, since he does weekend shifts on conservative WTMJ. WMCS generally takes a more mainstream African-American point of view, and Ingram was obviously on the opposite side of this issue.
"I would be willing to give James T. Harris, at any time, an opportunity to discuss the issues," says Ingram. "The ball is in his court, But it's not going to exist with him making demands at a radio station where he doesnt' work."
If you have any doubts about where Harris stands on the issue, he posted this video, by a ranting character called "Bob" on his blog:
Sorry if Bob's intensity caught you off guard, but it's at that same level in all of his videos.
On TV: NBC has issued its fall premiere dates, filling the week of Sept. 20 with its new shows and season premieres, starting at 7 p.m. that Monday with the return of "Chuck."
Meanwhile, FX will start a little earlier, with the "Sons of Anarchy" starting a new season on Tuesday, Sept. 7, at 9 p.m. "It's Always Sunny in Philadelphia" has its sixth season premiere at 9 p.m. on Thursday, Sept. 16.
TNT says "Men of a Certain Age" won't be back with new episodes until Nov. 29.
Amber Tamblyn is joining Fox's "House" as a med student for at least a few episodes next fall.
It shouldn't come as a surprise that AT&T's U-verse and Rainbow Media (whose channels include AMC) reached a settlement that means subscribers will see the July 25 season premiere of "Mad Men."
Milwaukee Public TV general manager Ellis Bromberg walks me through some changes in the over-the-air chanel lineup of Channels 10 and 36 in the latest edition of the TV version of OnMedia on Time Warner Cable's Wisconsin on Demand Channel 411.
It feels like a year ago: It was just last week that LeBron James announced his decision about his professional future on an ESPN special called the decision. It seems longer ago than that, for some reason.
But it is still a pretty ridiculous event, as this take on it from Steve Carell and Paul Rudd from the Espy Awards demonstrates:
Facebook Comments
Disclaimer: Please note that Facebook comments are posted through Facebook and cannot be approved, edited or declined by OnMilwaukee.com. The opinions expressed in Facebook comments do not necessarily reflect those of OnMilwaukee.com or its staff.