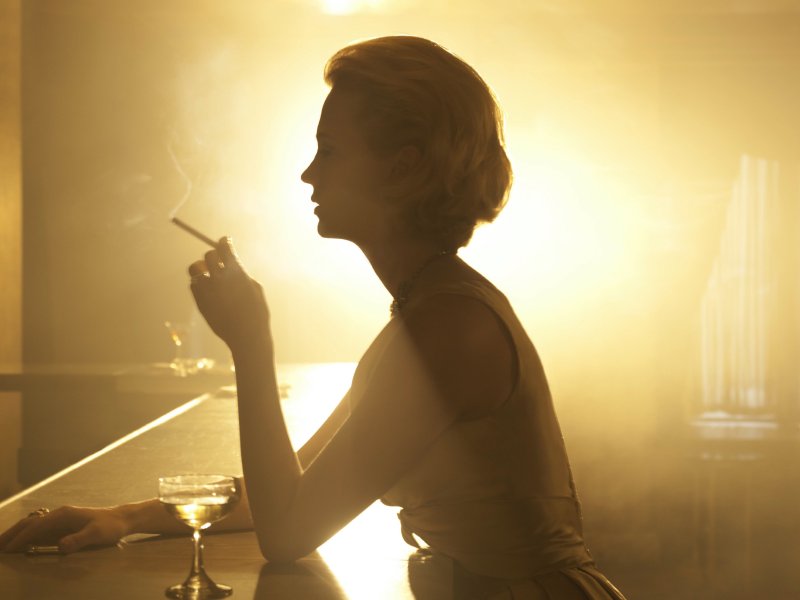 OnMedia: Connie returns, but not Fish
Live human voices are back on the radio station formerly known as "The Brew," as WRNW-FM (97.3) completes its transition to its new "Radio Now" top-40 format.
There's a familiar a.m. voice as the Connie half of the previous "Connie and Fish" morning show returns. But her old partner on the show, simulcast on Madison's WZEE-FM, is gone.
Instead, it's now the "Connie and Curtis" show.
Back in early July -- after the old "Brew" rock format had been dropped and the previous on-air voices dumped from 97.3 in Milwaukee, "Fish" Calloway told listeners to the Madison station that he'd been thinking about leaving for a few months. He said on his final show, which aired June 4, that he wanted to try something new in his career, including stand-up comedy.
His statement about his long-term partner: "Connie has been an incredible partner and friend. She made getting up to do the show fun and unpredictable. We will always be more than just two voices on the radio."
They'd been a radio team since 1999, starting in Grand Rapids, Mich.
If you want to say goodbye to Fish, here's an e-mail address.
Here's the weekday schedule on "Radio Now":
"Connie & Curtis," 5:30 to 9 a.m.
Dave Adams, 9 to 11 a.m.
Jackson Blue, 11 a.m to 3 p.m.
Riggs, 3 to 7 p.m.
Jesse Mitchell, 7 p.m. to midnight.
If you want a look at the new morning co-host in wacky radio morning zoo mode, here he is in training for the upcoming State Fair cream-puff eating competition:
On TV: For the first time since her heart surgery, Barbara Walters is returning to the set of "The View" Wednesday to tape the first visit by a sitting president to a daytime talk show. Barack Obama's appearance airs Thursday at 10 a.m. on Channel 12.
Sunday's fourth season premiere of AMC's "Mad Men" pulled in 2.9 million, according to Nielsen Media Research numbers. Last year's third season premiere had an audience of 2.8 million.
TVGuide.com quotes Marg Helgenberger as saying this is likely to be her final "CSI" season. She only came back because of the way the money was divided in her recent divorce from actor Alan Rosenberg.
The G4 Channel G4 has teamed with Sony to produce for Marvel comic-based anime series: "Iron Man," "X-Men," "Wolverine," and "Blade" to premiere next year.
The word on the street is that Tom Brokaw's coming to town for this week's Northwestern Mutual Annual Meeting of its Association of Network Representatives.
The live tour of Fox's "So You Think You Can Dance" is stopping at Milwaukee's Bradley Center. Oct. 27. Tickets, are $37.50, $47.50, and $55 (plus service charges), are available at Ticketmaster.
Happy birthday Bugs: Today is the 70th anniversary of the release of the first full-fledged Bugs Bunny cartoon, "A Wild Hare."
Here it is:
Talkbacks
alwaysrocking | July 27, 2010 at 1:12 p.m. (report)
I don't trust the people meters. The sample size for our area is only 960 something. That seems like way to small sample size to get true accurate readings to me. Not that the old system is much better!
devidia | July 27, 2010 at 11:47 a.m. (report)
Y'know, part of me can't wait until these portable people meters start getting used and hopefully will help weed out these pathetically UNfunny and annoying morning radio "personalities". I've heard that this could very well be the case here in Milwaukee.
Facebook Comments
Disclaimer: Please note that Facebook comments are posted through Facebook and cannot be approved, edited or declined by OnMilwaukee.com. The opinions expressed in Facebook comments do not necessarily reflect those of OnMilwaukee.com or its staff.