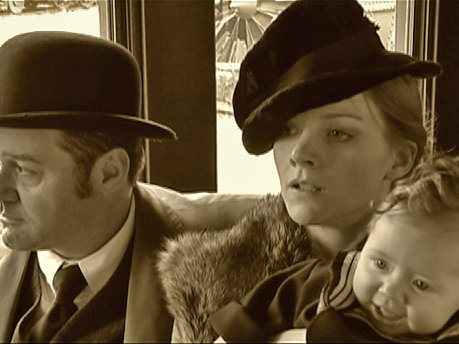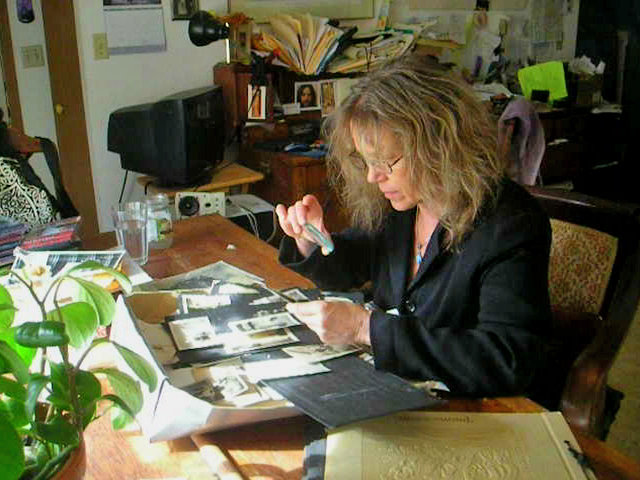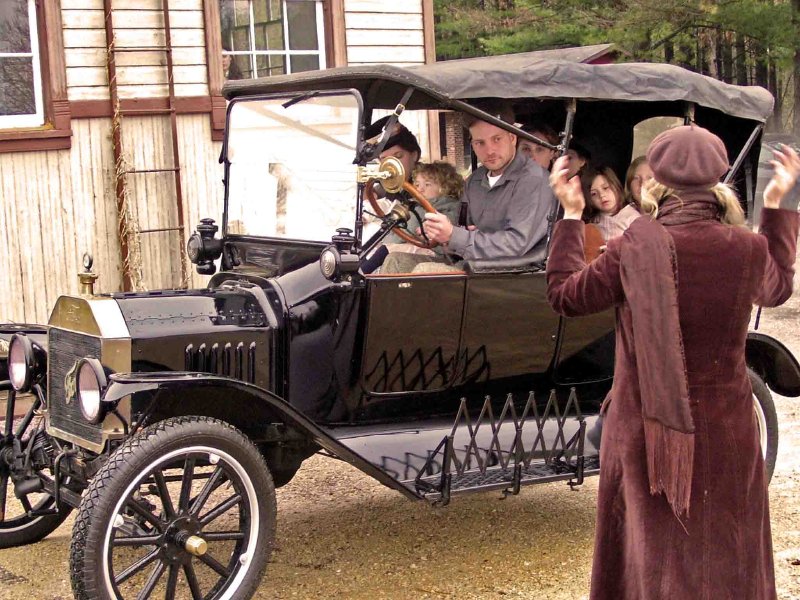 "Secret Life, Secret Death" brings family skeletons to light
Plenty of people have family secrets. Some are more scandalous than others, but they usually don't involve the lofty "stuff movies are made of."
On the other hand, when you suddenly discover your black sheep grandmother ran a Wisconsin Northwoods brothel for the Chicago mob at the height of their notoriety, sometimes it's actually worth taking to the big screen.
Wisconsin producer/director and Milwaukee native Genevieve Davis discovered just that 10 years ago. What she has since uncovered about this shadowy figure in her past has become the basis for her debut documentary, "Secret Life, Secret Death."
"I was living out in Mirror Lake where I had a lot of time to think, and one day after my dad passed away I started wondering about this funeral that he said he went to when he was 5 years old for Big Jim Colosimo," said Davis.
"I went to the library and I looked up a book on Chicago gangsters and there he was. He was a real guy, and not only was he a real guy, a real gangster and a real vice lord, but he also controlled 200 brothels in Chicago."
Enthralled with this sudden revelation, Davis began the hunt to learn more about and document the life of her grandmother, who ran the Hollywood Hotel until her mysterious death. Her search for answers prompted frequent trips to Chicago, where a city historian helped her dig through piles of records to track down facts and documents.
"For example, (I had) a blurry picture from my father's scrapbook of an apartment building that he lived in in Chicago. I only knew it was on Michigan Avenue, I didn't have an address or anything, but he looked up the name of a guy that my grandmother lived with in Chicago in a special directory and an old Chicago tax roll. I was just astounded."
The research was originally meant to be compiled in a book, but Davis' focus soon turned to a more vivid medium.
"I started writing the book three years ago or so, and I thought, 'This would make a nice documentary,'" she explained. "So, I got some actors to come with me and got permission to shoot at the Mid-Continent Railway Museum. I went ahead and did a short, and we got into three film festivals with that."
Despite meeting with some initial success, things got rocky for the full-scale documentary.
"I applied for a half a dozen grants, but everyone turned me down," said Davis, who added her support system of friends kept her determination from waning. "Once I started piecing the story together, I was talking to people and they told me, 'You have to write about this.' I got a lot of encouragement, so I just went with it."
Davis pushed forward with her project independently, and the resulting full-length docudrama was completed on a self-funded budget of $1,700. Davis has since taken her film on tour throughout the Midwest, making stops in Baraboo, Beloit, Oshkosh, Madison and other cities.
She is scheduled to screen "Secret Life, Secret Death" right here in Milwaukee Thursday, May 10 at the Oriental Theatre. Tickets are on sale now for $8 online, and will be available at the door for $10. Audience members will also be able to attend a special Q&A with Davis and some of the people who helped bring the film's story to life.
"My mother, who was an eyewitness at the Hollywood Hotel, will be there, and some actors from the movie," said Davis. "(Noted Oriental Theater organist) Bill Ganz will be playing the theater organ at the beginning at 7 o'clock."
DVD copies of the film will be available for purchase at the screening, and Davis says her book – the one that set the documentary into motion – will be available soon as a companion piece to "Secret Life."
For now, however, Davis is hard at work promoting her film – a project that, at long last, sheds some light on her grandmother's murky past.
"It was really an incredible experience just to see this idea become a reality," said Davis. "To me, it was a fascinating story, but I thought it was only fascinating to me because it was my own family. Once I started getting the movie together and now that I've been showing it, it's clear that there are people that are deeply moved by it because they have family secrets.
"To talk about them is very empowering, and to see somebody talk about their family secrets can also be empowering to other people because it lets them know that they are not alone."
Facebook Comments
Disclaimer: Please note that Facebook comments are posted through Facebook and cannot be approved, edited or declined by OnMilwaukee.com. The opinions expressed in Facebook comments do not necessarily reflect those of OnMilwaukee.com or its staff.