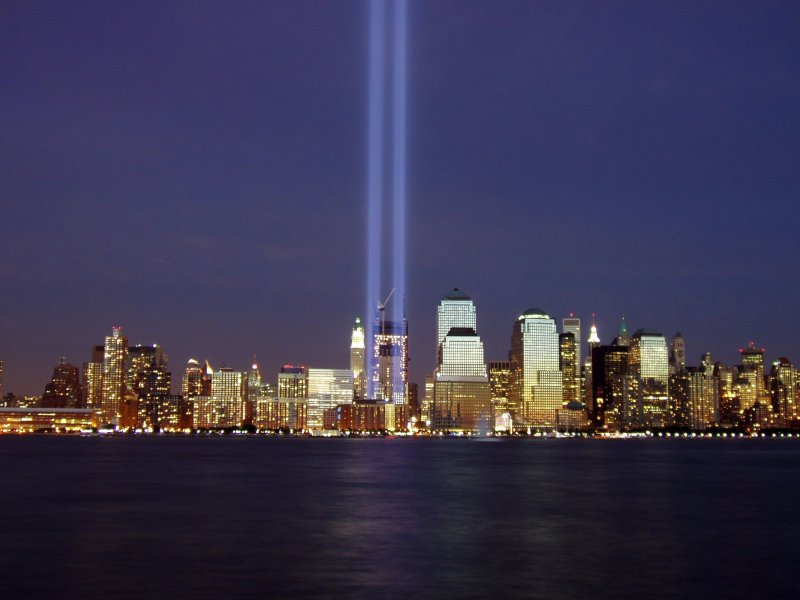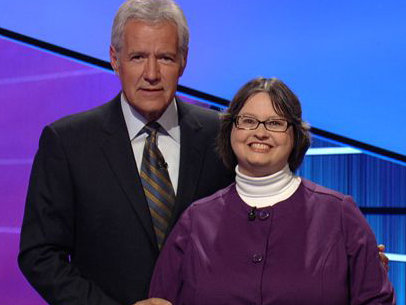 OnMedia: Planning for a huge television anniversary
Television gravitates toward anniversaries.
Channel 4's week-long series on the 20th anniversary of the arrest of Jeffrey Dahmer is a prime example.
But the coming 10th anniversary of the Sept. 11, 2001 terror attacks that hit New York, the Pentagon and rural Pennsylvania – which falls on a Sunday – is certain to dwarf the usual televised observances. It was an event that shaped the last decade. And you can argue that the 9/11 era ended a couple months back with the U.S. raid that killed Osama Bin Laden.
PBS is the first major broadcaster to come out with a detailed schedule of special programming – culminating in a memorial concert by the New York Philharmonic at 8 p.m. on Sept. 11. It will follow a one-hour special "PBS NewsHour" at 7 p.m.
Since it's a Sunday night, expect specials from the commercial broadcast networks as well.
Showtime has already announced that it will air the Albert Maysles documentary "The Love You Make" with Paul McCartney starting Sept. 10. The film focuses on the former Beatle, who was in New York City when the attack on the World Trade Center occurred.
Meanwhile, on Milwaukee Public TV: Channel 1o will offer a live broadcast of "United We Stand" at 3 p.m. on Sunday, Sept. 11, a memorial concert featuring the Bel Canto Chorus and Milwaukee Chamber Orchestra. It will repeat at 6:30 p.m. on Channel 36.
The broadcast, from Cathedral Square in Downtown Milwaukee, will be hosted by Dan Jones.
On TV: Milwaukeean Cathy Markwiese, who works in database maintenance for the Milwaukee Public Library, is scheduled to compete on the syndicated "Jeopardy!" this week. "Jeopardy!" airs at 6 p.m. weeknights on Channel 58.
Channel 12's social media efforts have led to a $7,500 donation to the Wisconsin Humane Society. The ABC affiliate donated $2,500 after hitting a goal of 25,000 people hitting the "Like" button on its Channel 12 News' Facebook page. Then two viewers matched the donation, tripling the amount.
IFC says Jon Hamm of "Mad Men" will appear in five of the six episodes of season two of "The Increasingly Poor Decisions of Todd Margaret," when the oddball David Cross-Will Arnett comedy returns in January.
The NFL lockout, finally over, has canceled this season's "Hard Knocks" on HBO.
CBS has picked Donny Osmond to host the pilot of a new game show, "Secret Fortune," according to the Hollywood Reporter.
Lucy's two big anniversaries: Aug. 6 marks the 100th birthday of the late Lucille Ball and Oct. 15 marks the 60th anniversary of the premiere of her landmark "I Love Lucy."
I have to say I'm not a big fan of old "I Love Lucy." The slapstick is dated and the writing doesn't translate to modern humor (I know there are plenty of folks who'll disagree.)
But it's hard to deny the importance of the show in developing the modern TV sitcom (it pioneered the three-camera model) and in showcasing the the abilities – both comedic and in show business – of Ball and her then husband, Desi Arnaz.
Marking the anniversary is Me-TV, which will air 100 episodes from that show and the red-headed comedienne's succeeding sitcoms starting at 1 p.m. on Friday, Aug. 5. In Milwaukee, Me-TV airs on Channel 49 over the air and on Channel 19 on Time Warner and Charter Cable systems.
In the meantime, here's a little bit of "I Love Lucy," featuring George "Superman" Reeves:
Talkbacks
devidia | July 26, 2011 at 12:42 p.m. (report)
I've always felt that Lucille Ball was highly overrated. I never was a fan, either. And her crying routine was right up there with waterboarding as sheer torture to watch. And can someone tell me why Vivian married her grandfather on the show?...
Facebook Comments
Disclaimer: Please note that Facebook comments are posted through Facebook and cannot be approved, edited or declined by OnMilwaukee.com. The opinions expressed in Facebook comments do not necessarily reflect those of OnMilwaukee.com or its staff.