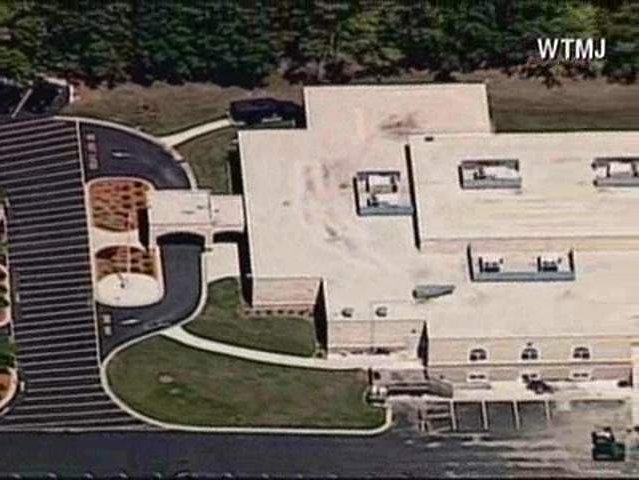 Sikh temple shooting: Story still vivid a year later
If we remember back to this time a year ago, we were shocked with the news of a shooting at the Sikh Temple in Oak Creek.
Radio, TV, online and print reporters raced to the scene and were able to set up a media area in the parking lot of a daycare near the scene.
Witnessing a tragedy can change one's perspective on life.
Covering a tragic story as a member of the media can take a different toll. Being removed from directly being involved in whatever took place allows for some level of cushion from feeling all of the emotion. Yet, being there can trigger feelings that just seem to pour out – and sometimes that gets reflected in the work.
For Patch editors Mark Schaaf and Charles Gorney, it was a day they won't soon forget.
"I was in Chicago, about to go to Lollapalooza," Schaaf said, that when he checked his phone there were 20 to 30 messages and text messages. He worked to put together what they knew at the time for a quick update, and then, "I scrambled back to Oak Creek."
Gorney was working a summer internship for the cluster of Patch.com community pages around Milwaukee. He was assigned to cover a Tommy Thompson stumping event in Brookfield.
"I got into my car (to go to Brookfield) and got a call and was told to get to Oak Creek right now," he said. "I drove by the temple near Brookfield and it was swarming with police … I knew this was going to be a big story."
A big story it was. The local TV stations went into sustained coverage, interviewing law enforcement officials, Oak Creek mayor Stephen Scaffidi, and friends and family members of those at the temple that day. Before too long, national news outlets dispatched crews to the area as well.
"Temple members were talking about their reaction to what happened," Gorney said. "We talked to as many people as possible."
The Patch sites are different than other media, as they are ultra-local for the communities they are in. For Schaaf, who has been working on the Oak Creek web page since it launched a couple of years ago, the strong connection to the community helped shaped his stories. People have heard about the site and knew of what he wrote before the shooting.
That connection helped him as he covered the story long after the national media moved on.
"I think we covered it differently, as it had more of a community focus," Schaaf said.
Schaff and Gorney have been writing stories this past week, interviewing people a year after the event. They both say that the tragic situation brought members of the community closer together.
Members of the Sikh Temple wanted to make the events remembering those lost and injured to be more uplifting in nature, and what will be focused on is celebrating the temple community and the people of Oak Creek preserving together.
For some who remember the vivid details of that day, a part of them will always remember being shell shocked. Members of the media will remember reporting on the event, getting to the scene and being there to relay details as they were revealed.
But as we all look back, my hope is that we remember the community and how they held strong together in the wake of a tragedy.
Facebook Comments
Disclaimer: Please note that Facebook comments are posted through Facebook and cannot be approved, edited or declined by OnMilwaukee.com. The opinions expressed in Facebook comments do not necessarily reflect those of OnMilwaukee.com or its staff.