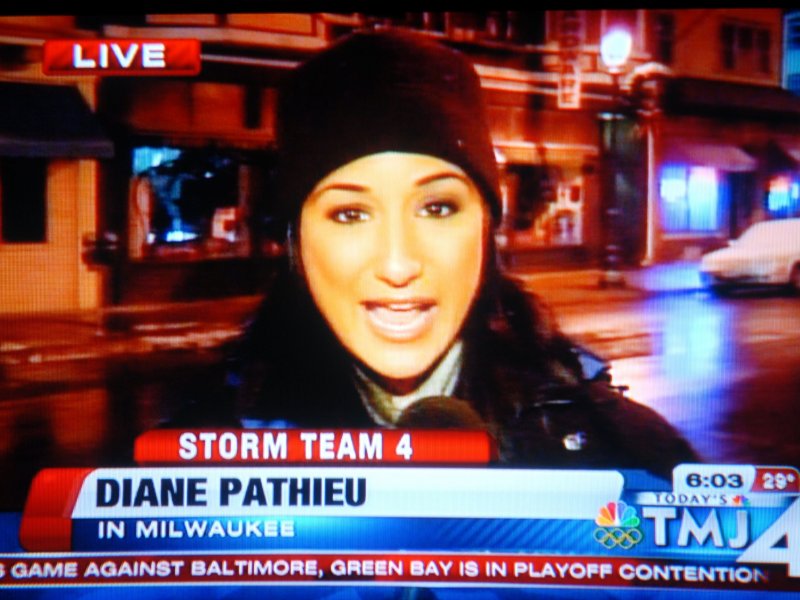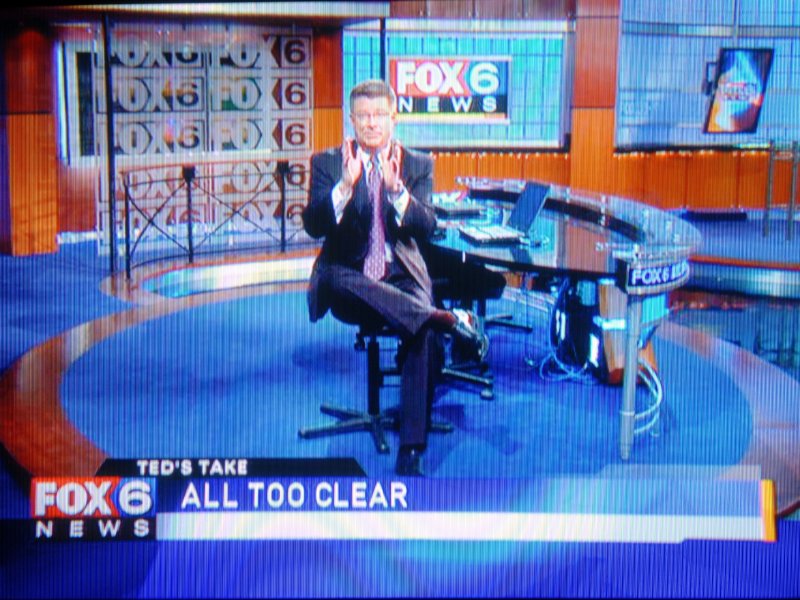 OnMedia: A rehearsal for Stormageddon
No, it wasn't a big snow this morning. But if you've lived here for at least one winter, you know that television like to make you think it's a big snow by expanding its newscasts into the wee wee hours.
A bleary-eyed Vince Vitrano (OK, maybe I just imagined the bleariness) signed on at 4 a.m. Monday with this: "Double-check your clock, it is not 5 o'clock it's 4. We went a little early today just because of the weather conditions.
"Certainly nothing to be overly excited about," he said. "But if you're up and you want to know what's going on, Craig Koplien is here to tell you."
The weathercaster reported "some big fluffy flakes flying around in some places, not exactly what you'd call a heavy snow."
Channel 12 also launched early, with Kyler Burgi doing a live stand-up from I-94 near 84th Street.
"We're not, not as practiced as we normally are with the winter driving," he warned. "It's been a while since we've all driven in the snow, and certainly it pays to be cautious out here this morning."
After big wins in the last two ratings periods, the ABC affiliate is almost forced to keep pace with number two Channel 4 on this kind of coverage. Over the years, ratings have shown a consistent pattern of increased viewership when there's increased weather coverage.
After years of hearing from viewers about the excessive coverage, I feel it's necessary to repeat that anchors are called in by their bosses to start the newscasts early. Reporters are assigned to stand out in the snow, they don't do it because they like it. The people you see on camera are trying to do their jobs.
And as long as ratings go up when snowflakes fly, this will continue. And with a potential big snow expected Wednesday, expect more snowy stand-up reports.
Ted Teditorializes on HD news: Channel 6 became the second Milwaukee TV news operation to start high-definition newscasts over the weekend as expected. The switch came with Saturday's 9 p.m. news.
But on Sunday night's 10 p.m. newscast, the Fox affiliate's signature personality, anchor Ted Perry was harrumphing on his "Ted's Take" about the change, pretending to show us what he really looks like on HD.
"The real me should never be seen this clearly or this close-up. Ever. And poor Tom Pipines, he's gone from shaving in between every show, to shaving in between every story."
Unscripted was Vince Condella, who followed him with a weather report that began "Ted, don't worry, you look great in high-def. The ear hair, we'll take care of that later" he cracked.
On TV: Ray Romano returns to TV tonight, along with Scott Bakula and Andre Braugher in a new dramedy, "Men of a Certain Age," at 9 p.m. on TNT.
A revamped "PBS NewsHour" debuts tonight at 6:30 on Milwaukee Public TV's Channel 36.1. Jim Lehrer is still there, but his name is out of the title and he'll be joined by a slew of co-anchors.
Sprecher Brewing's line of soft drinks got some valuable national pub on today's installment of NBC's "Today," in a segment on mail-order holiday gifts. "Food Network" host Sunny Anderson called it "an amazing brewing company." The segment also featured Henning's Cheese from Kiel, Wis.
Speaking of "Today," Matt Lauer and Al Roker are off to Kabul, Afghanistan, to report live Tuesday and Wednesday.
San Diego's Meghan Rickey and Cheyne Whitney won $1 million in Sunday night's finale in the 15th installment of CBS' "Amazing Race."
Adam Lambert's supposed ban from ABC after his over-the-top performance at the "American Music Awards" didn't last long. He's on Barbara Walters' "10 Most Fascinating People of 2009" at 9 p.m. Wednesday on Channel 12, and is due to record an appearance for "The View" to air Thursday morning at 10.
Friday's "Monk" finale pulled in 9.4 million viewers, a record Nielsen number for a one-hour basic cable drama.
So young and so, uh, funny: Thanks to TV Tattle for pointing me to Jimmy Fallon's blog, where he posted this video of his nine-year-old screen test, along with Tina Fey, as anchors of "Weekend Update."
The laughter of members of the audience might have helped, but maybe not. Still it's an interesting look back.
Facebook Comments
Disclaimer: Please note that Facebook comments are posted through Facebook and cannot be approved, edited or declined by OnMilwaukee.com. The opinions expressed in Facebook comments do not necessarily reflect those of OnMilwaukee.com or its staff.