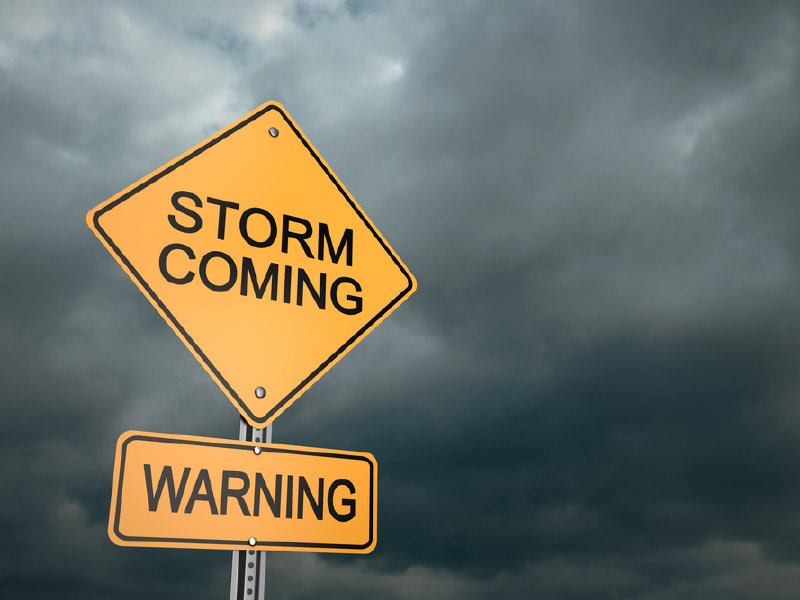 Weather Channel knocked for fluff, off the air at DirecTV
Weather is a big deal, as it affects everyone.
Again here this week, we've had extended coverage in Milwaukee because more snow continues to fall from the sky. Many commentators on TV and traditional media like to point out the "overkill" of local coverage.
However, as someone who worked in TV, I know that the coverage is critical. And, for those who call it overkill, they are simply watching too much of it.
Tune out – get on with your lives after you've been informed.
Sure, selfishly, TV executives would love it if everyone watched every minute of the weather coverage, because that is good for ratings and the bottom line. But, believe-it-or-not, the average TV manager knows that people watch different things at different times.
That simple understanding is also what can make 24-hour television news, sports and weather stations possible. In order to draw in people during slower times, each national outlet will create different programs to fill the airtime. That will keep the outlet at top of mind for when something newsworthy – a national news event, huge sporting event, or storm – is happening.
The Weather Channel has reality-based storm chasing shows. ESPN and other sports stations fill time with re-runs of game broadcasts and analysis talk shows. National news outlets air shows featuring political talkers, people with more slant and spin than down-the-middle news coverage.
As of this morning, The Weather Channel is no longer available on DirecTV. It is another example of when carriage fee talks breakdown and signals get blocked.
"We offered DirecTV the best rate for our programming, and I'm shocked they have put corporate profits ahead of keeping a trusted channel that subscribers rely on every day," Weather Channel Chief Executive David Kenny told the Los Angeles Times.
"We are not looking for a large fee increase."
And, here again, just like the local retransmission fee contracts we've seen in our own market, we will probably never know that dollar amount is.
"We remain in discussions with The Weather Channel on how to provide its service to our customers at the best value since people now use so many other ways to retrieve weather-related information," DirecTV said in a statement on Tuesday.
"We launched WeatherNation as an alternative to provide 24/7 hard news weather coverage in response to numerous customer complaints that more than 40 percent of The Weather Channel's programming is dedicated to reality television shows. DirecTV also offers city-by-city weather coverage on more than 1,400 local broadcast stations and on DirecTV's emergency channels in times of severe weather."
And here's where the storm fronts meet.
The Weather Channel, in order to gain advertising revenue, needs alternative programming like reality shows to compete with non-weather cable channels. DirecTV, knowing full well that it was going back to the negotiation table, created WeatherNation for its subscribers.
WeatherNation, as it has been created, doesn't have to compete for real ratings or advertising revenues. DirecTV put it there to inform viewers of weather conditions, and, more importantly, as a leveraging tool to fight the Weather Channel on asking for an increase.
As cable providers and large networks both create new channels for new revenue streams, it is possible, that the larger cable outlets that create its own programming, may end up telling the other outlets to take a hike.
I don't think we will see right away Time Warner Cable, with its own SportsChannel, take ESPN off the guide. But by both sides being in the content creation business, it does provide a changing dynamic for leverage is splitting up the revenue pie each of us pay for entertainment and informational programming.
Facebook Comments
Disclaimer: Please note that Facebook comments are posted through Facebook and cannot be approved, edited or declined by OnMilwaukee.com. The opinions expressed in Facebook comments do not necessarily reflect those of OnMilwaukee.com or its staff.