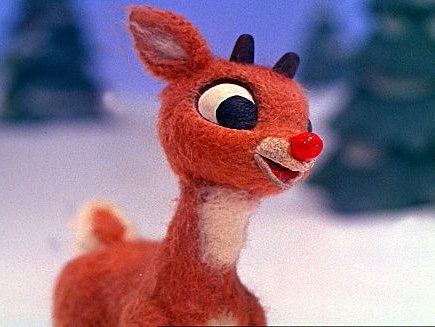 OnMedia: It's Christmas on your TV
There is a trinity of animated Christmas specials that pretty much define TV's version of Christmas.
They debuted during an interesting three-year stretch in the mid-1960s, and they retain a freshness that lures new, young viewers every year. Yes, they're all readily available on DVD
You know what I'm talking about:
"A Charlie Brown Christmas": It's the rare animated special that actually hinges on the religious side of what's become a six-week winter holiday stretching from Thanksgiving to New Year's. This first animated version of Charles Schulz's "Peanuts" characters premiered on Dec. 9, 1965.
This year, you can see it at 7 p.m., Dec. 7, and 7 p.m. Dec. 16, both on Channel 12.
"How the Grinch Stole Christmas": Of course, I'm talking about the animated version, which first aired Dec. 18, 1966. You'll have to find the bloated live-action version on your own. I won't be a party to that.
The animated "Grinch" is scheduled to air at 7 p.m. Tuesday and 7 p.m. Dec. 23, both on Channel 12.
"Rudolph the Red-Nosed Reindeer": Story-wise, this hour-long stop-action animated special is the weakest. But there's something charming about it -- and then there's the weird Island of Misfit Toys aspect to keep it interesting. It's also the oldest, first appearing on Dec. 6, 1964.
So far, it's only scheduled to air once, at 7 p.m. Tuesday on Channel 58. TV schedules are fluid, so keep your eye on the listings for a possible second airing.
Holiday movies are also part of the ritual, starting with the Christmas king, "It's a Wonderful Life," which once aired constantly in the weeks leading up to Dec. 25. NBC took control of it a few years ago, and it only airs twice now.
It's one of a handful of films that continue to bring in viewers.
"It's a Wonderful Life": The 1946 story of the impact we make on the world around us the only black-and-white film that continues to air in prime time on a big TV network.
NBC has two airings planned, 7 p.m. on Dec. 11 and Christmas Eve, on Channel 4.
By the way, here's a trailer for "It's a Wonderful Life" which doesn't even hint at its later life as a Christmas classic:
"Miracle on 34th Street": If you're looking for the definitive movie Santa Claus, think Edmund Gwenn in the 1947 movie with a surprising modern feel.
AMC begins multiple airing of it on Dec. 18, at 7 and 9:15 p.m.
"A Christmas Carol": There are plenty of versions of Charles Dickens' story, but 1938's version, with Reginald Owen as Ebenezer Scrooge is one of the warmest.
TCM has it at 7 a.m. Dec. 3, 7 p.m. Dec. 10, and 10:45 a.m. Christmas Day.
Another perennial favorite is Alastair Sim's 1951, but I haven't seen it scheduled anywhere. Here's the trailer, if you don't get to see it this year:
"A Christmas Story": Ralphie's quest for a Red Ryder BB gun is part of an annual Christmas Eve marathon, but there's at least one other airing of it between now and then.
TNT has an airing at 4 p.m. Dec. 18, and the marathon begins at 7 p.m. Christmas Eve.
"National Lampoon's Christmas Vacation": I am not a fan of this one, but I know many of you are, so as a holiday gift, I'll list its airtimes.
Comedy Central has it today at noon, and 3:30 pm. Saturday. TV Land airs it at 4:30 p.m. Dec. 11, and 9:30 a.m. and 8 p.m. Dec. 20. It's also on TV Land at 7 p.m. Christmas Eve and 7 a.m. Christmas.
The whole darn Christmas TV list: There are several spots on the Internet where you can find detailed lists of holiday programming. One of the most detailed is the incredible list compiled by Scott Harbaugh, a weathercaster at Pittsburgh's WPXI-TV.
It lists air times in both Central and Eastern times, to make it easy for us in the heartland to stay updated.
Let the season begin: Christmas TV is part of the holiday ritual in many of our homes. When I was a kid, it didn't seem like Christmas until I caught my first sight of the Norelco Santa.
So here goes:
Talkbacks
jbelmont | Nov. 28, 2010 at 2:06 a.m. (report)
Printed to place by the TiVo remote. Thanks, Tim. Only note so far: the newer Peanuts holiday specials are pretty lame.
FUGITIVEMSD | Nov. 27, 2010 at 8:57 a.m. (report)
Ah, yes, Tim, "Floating Heads, Floating Heads,".....
Facebook Comments
Disclaimer: Please note that Facebook comments are posted through Facebook and cannot be approved, edited or declined by OnMilwaukee.com. The opinions expressed in Facebook comments do not necessarily reflect those of OnMilwaukee.com or its staff.