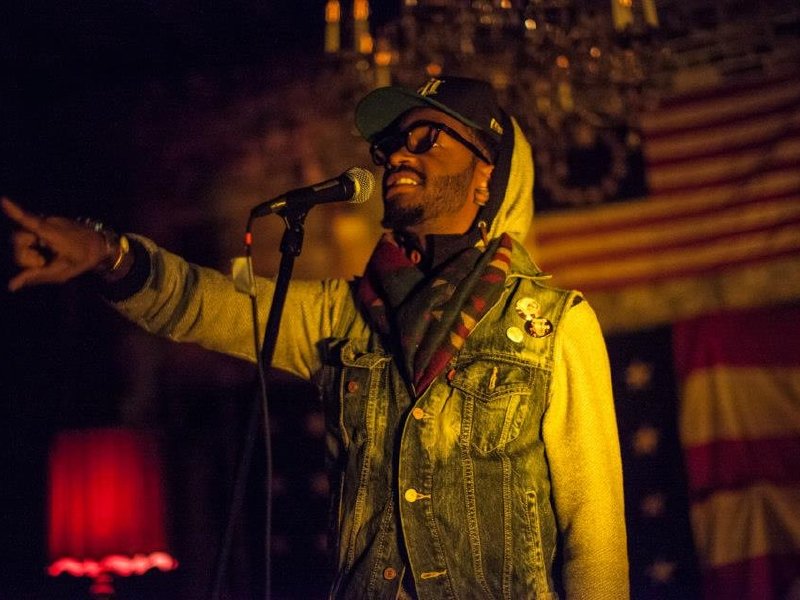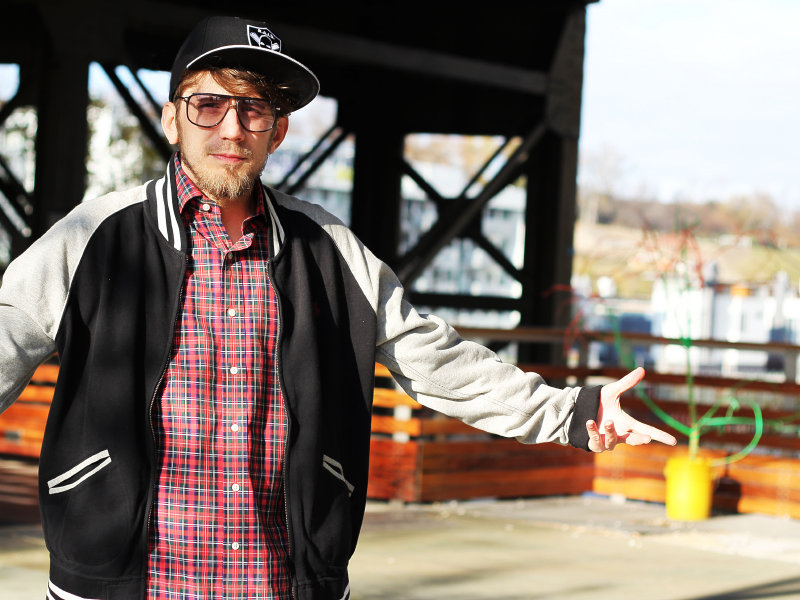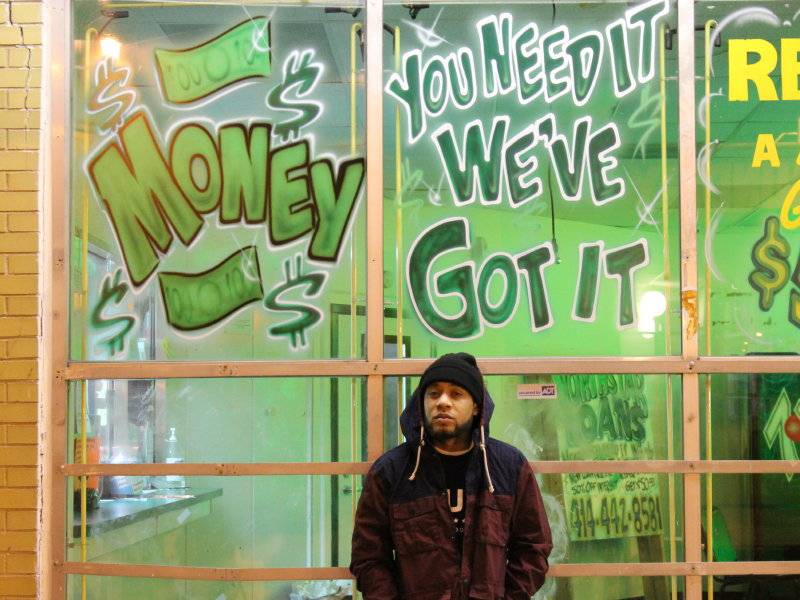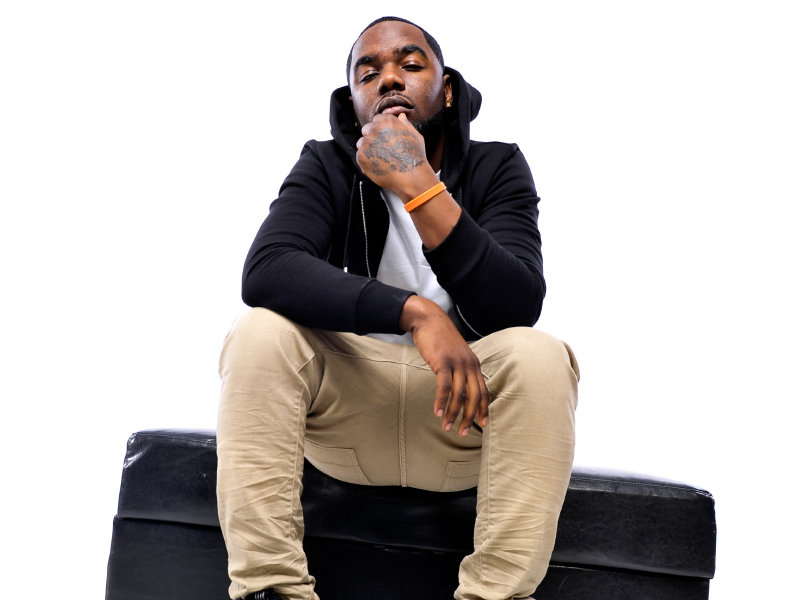 Where's the love for Milwaukee hip-hop?
It's in a small, dark studio tucked within a red bricked, triangular building off a cul-de-sac in the Bronzeville District. It's at a coffee house in Riverwest. It's up the elevator and through the handmade interior of the Digital Kitchen in the industrial yard off South Hilbert Street; in the austere studios of DJ Mammyth in a warehouse just off the Kinnickinnic River on South 1st.
Hip-hop is living, breathing all throughout Milwaukee.
It's heaving, though, working for air, for space. It wants to get out – but does it need to? It wants to stay – but can it afford to?
"When I got this on my hand it was like this is real – I want to call Milwaukee home," said Kellen Abston, a.k.a. Klassik, holding up his Milwaukee Home tattoo, its shading over his veins quickly rising and falling with each syllable. "I want it to happen here. I've seen so many before me or just ahead of me who are just now convinced – and had me borderline convinced – that this city, for whatever reason, how this is set up, our ears, or our demographics, they're not going to show love until you go elsewhere and then come back and then they're kind of like on the train."
The question many local emcees' have is, can that train actually get started in Milwaukee, and is it strong enough to carry an artist to where they want to go?
Stay, or go?
With one leg folded up on a couch, Dana Reeder's hands and eyes are active. Some part of him is constantly moving. He pulls the knit hat off his head, then rubs his hair, and tosses himself back into the arm of the couch.
For the better part of a half hour, Reeder – a.k.a. Dana Coppafeel – has been preaching about hip-hop in Milwaukee as D.J. Mammyth (Charles Forsberg) began bringing his studio to life. On the scene for the better part of two decades, Reeder has done it all, and has strong opinions on it as well – so he knows the question that's coming before it's asked:
"Why am I here?"
Reeder, who was part of the Rusty Pelicans group in the 1990's, admits he thought about leaving Milwaukee, but "it just felt like shit was going to happen, so it was like wait this thing out."
It didn't, and he did move – to attend the Madison Media Institute. Eventually he returned to support his ill grandmother.
"I've always thought about doing that, going somewhere else, like OK, if I do what I do here, say in Chicago or New York or in L.A., and yeah I'd have a lot more recognition but the problem is that's not where I'm at. I'm here," he said, the ball on the top of his knit hat bouncing violently as he shakes his hand. "And to do that, I've got to go rebuild and lose a lot of my resources that I already have in play. It's kind of a catch-22 you know?"
He pauses, looking up to the ceiling.
"That's when it should've happened, like 21-ish. I went to Madison. I should've thrown myself to the wolves in New York or L.A. That's what I should've done. Milwaukee was always going to be here."
It's the biggest question a Milwaukee emcee faces when he examines his catalog, evaluates resume and measures his bank account. Stay? Or go?
It's been over 12 years since Calvin "Coo Coo Cal" Bellamy put Milwaukee on the national stage with the "My Projects" single off his major label debut "Disturbed," released a week after the Sept. 11 attacks in 2001. The song cracked the Billboard Hot 100, was the country's No. 1 rap single, helping sell around 800,000 records.
It seems like a lifetime ago, and it might as well be for as quickly as hip-hop singles (and records) can cycle in and out of the public consciousness.
Bellamy is still active and has released two other full length records, but he wasn't able to sustain a national following.
"You can get signed out of Milwaukee but the problem is the recruiters aren't coming here, though," Reeder said. "That's all it really is. The recruiters ain't coming here – you have to go to them for that. Nobody is 'Let's go to Milwaukee and find the next big deal!' No one's saying that."
He laughs.
"The next rapping sensation is coming from Milwaukee!"
Even Forsberg proffered a wry smile at the punctuation as Reeder threw his hands up.
David Baldwin gets it, too.
More widely known as Prophetic, Baldwin is one of the most prolific emcees to come out of Milwaukee in the last decade. Famously co-signed by Pharrell Williams of N.E.R.D., Baldwin opened for Wiz Khalifa in front of an estimated 23,000 three years ago at Summerfest – which led to more Summerfest performances and a spot in the University of Wisconsin-Milwaukee's Pantherfest – but eventually Baldwin felt he had to take his career outside the city.
Now, he spends time in Nashville and Atlanta.
"It was a career move that was focused on music licensing," Baldwin said via email. "Think of it as someone leaving their hometown for college. We have colleges here but there may be an institution with better focus on the specific career you want, so you leave. I needed to learn more so I left seeking experience."
Baldwin has remained connected to his hometown, and there is not right or wrong answer. If there was, more would jump on either train.
"I always have faith," said Demetrius "Yo-Dot" Bennett, who is part of the Umbrella Music Group that also features Prophetic. "I always have the mindset that you can organically build that type of notoriety instead of going to another market and getting accolades and coming back to really show and prove. I don't really think that's necessarily the case."
He added caveats, though.
"I think the only way domestically you can be successful here is if you have a continuous, nice amount of money, revenue," Bennett added. "Money plays a key factor. If you can have a substantial amount of money, continuously have merchandise, and keep the consumer (up) on what you're doing, you can win."
Bennett cited many lessons learned from Baldwin, from performing, utilizing the internet, marketing and self-promotion, to knowing how to put together a pitch for a show and demonstrating that it's in the other party's best interests to work with him.
It's worked to some degree, too. The former champion battle rapper appeared on the cover of a July issue of the Shepherd Express and added a solo appearance at Summerfest to his resume in 2013.
So while Bennett is still physically planted in Milwaukee, he's digitally increasing his footprint – trying to get the best of both worlds to build his reputation.
"It's pretty much strike one being from here, where the music market hasn't been recognized since like Coo Cal," he said. "You automatically get written off from the outside perspective. I think if you're actually going to be serious and be an artist, you've got to study the actual game, the mainstream and the independent, grass roots industry outside of Milwaukee, I think, in order to be successful."
Reeder says trying to figure out the Milwaukee scene can be "mind boggling," but there is a more common word used.
"That's what's most frustrating," Abston said. "If I can't get the support of the people who know me and see me every day in the community that I'm a part of and so invested in in so many ways and I don't have your love and support, what am I doing?"
Page 1 of 3 (view all on one page)
Next >>
Facebook Comments
Disclaimer: Please note that Facebook comments are posted through Facebook and cannot be approved, edited or declined by OnMilwaukee.com. The opinions expressed in Facebook comments do not necessarily reflect those of OnMilwaukee.com or its staff.