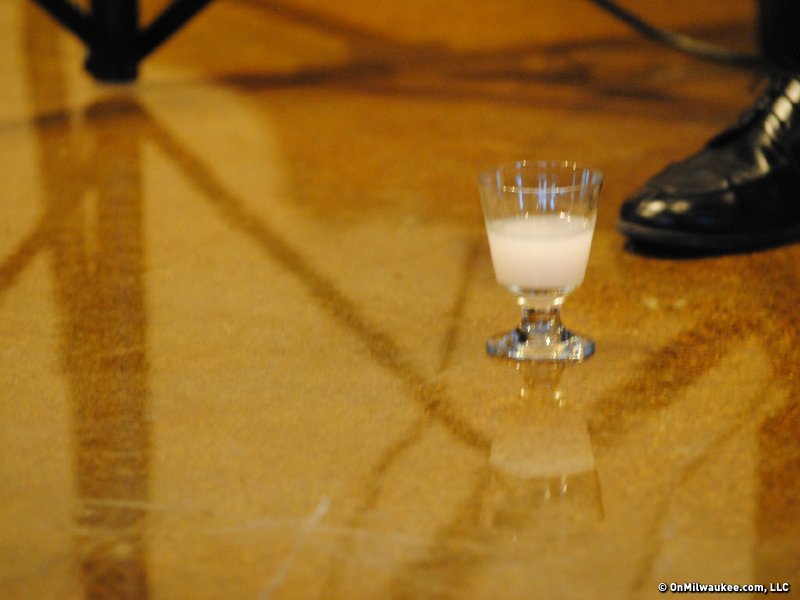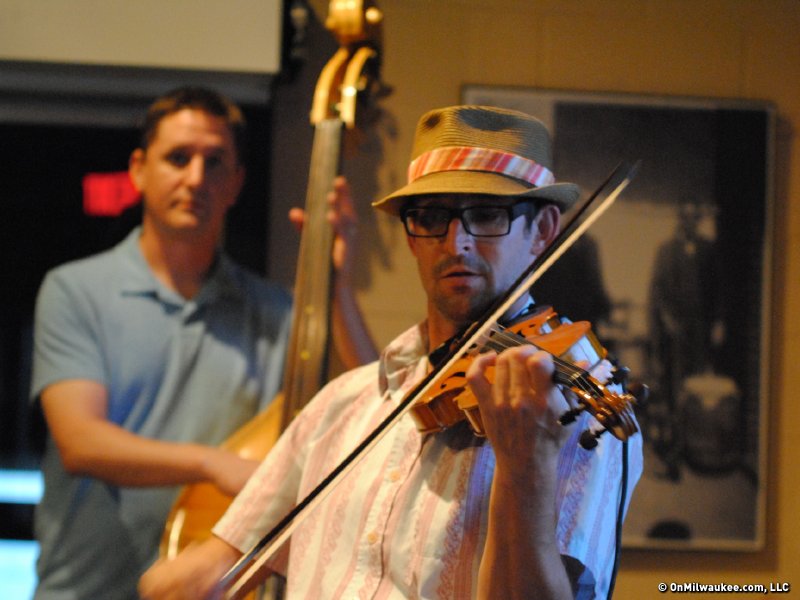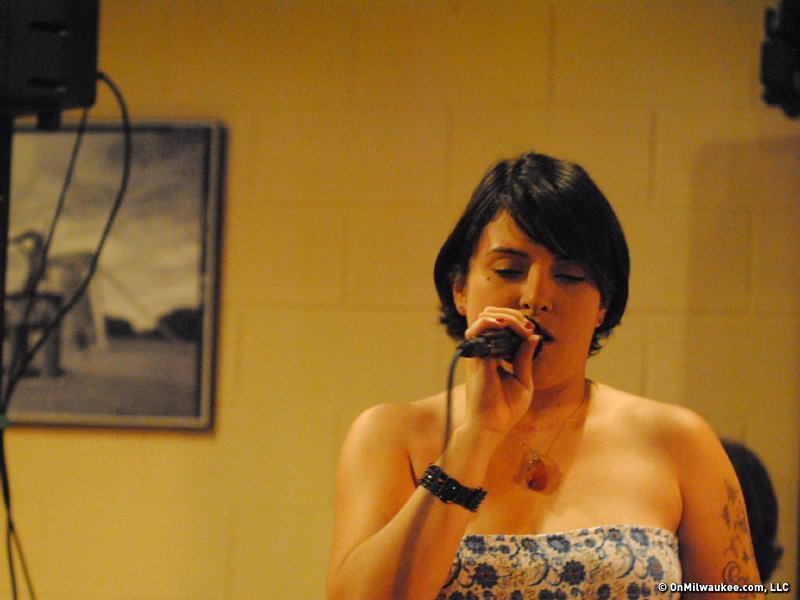 4th Street Elevator swings into the jazz scene
Milwaukee-based gypsy swing band 4th Street Elevator has been playing in venues all around town since 2010, but the six-piece formed years earlier.
Most of the members of 4th Street Elevator met at Bremen Cafe, 901 E. Clarke St., in Riverwest, beginning when Gareth Lippe met Phil Schwinn there in 2007.
"He had his mandolin and I had my gypsy d-hole guitar. We wound up playing minor swing. I remember being excited to find someone who actually knew about and wanted to play this kind of music," says Lippe, who is also a registered nurse.
Other members of 4th Street Elevator include vocalist Jenniffer Cintrón Cuevas, guitarist Ryan Eckert and Lodewijk Broekhuizen on violin.
"Phil and I started to play duets at Bremen Cafe and then Ryan came along, and later Brad (Edwardson, 4th Street's first bass player), then Jenn we met, I think, at Bremen Cafe when she was singing and accompanying herself on guitar," says Lippe.
Current upright bass player Mike DeNomie, who's also a software engineer, joined the band in 2010.
"We played our first public show in the summer of 2008 at the Riverwest Farmers Market," says Schwinn, a Milwaukee Public School science teacher who also played with Eckert in another combo before 4th Street Elevator.
"Gareth was the first person I ever met in Milwaukee who had a real gypsy jazz guitar," says the mandolin playing Schwinn.
Modern gypsy d-hole guitars are modeled on the original Selmer acoustic guitars designed by Mario Maccaferri and played by Django Reinhardt, the founder of the gypsy jazz genre. Generally speaking, jazz guitarists use "archtop" electric guitars. Acoustic guitars like the Maccaferri have d-shaped sound holes that differ from both the f-shaped holes of most archtops and the oval sound holes of other acoustics.
Other area bands who use Maccaferri-type guitars include Milwaukee Hot Club.
In addition to the instruments, gypsy jazz is sometimes characterized by its "hot jazz" guitar sound, developed by Reinhardt, who was part of the foundational group Quintette du Hot Club de France, along with violinist Stephane Grappelli.
The early collaborators, who all lived within a few blocks of each other in Riverwest, developed the group's sound over the course of a year.
"Gypsy Swing or Gypsy Jazz is the popular name used throughout the world to describe our genre. The reason it is called 'gypsy' is because Django Reinhardt was a Manouche gypsy. The Manouche are one particular clan of the Roma (gypsy) people whose nomadic ancestors originated from India. Reinhardt is the most popular of many Roma musicians who blended their passionate and fiery style with the American jazz of the time," says Schwinn, who counts among his biggest influences David Grisman, to whom he also attributes the elevated status of the mandolin in gypsy jazz.
"To me, gypsy swing applies to pre-war American Jazz fundamentals, to European folk melodies, waltzes, polkas, Latin rhythms, etc.," says Lippe. "Gypsy swing will not save your life, but it will make your life a happier one."
Schwinn and Lippe came up with the band's name from a landmark in Dubuque, Iowa, near where they both grew up.
Cuevas, who also works at GE Healthcare, was doing her "solo thing with a guitar" in August 2008 when she first saw the other members of the burgeoning band perform a couple songs at Bremen Cafe.
"It kinda reminded me of Buena Vista Social Club, and we started chatting. They invited me to come jam, and I accepted," says Cuevas.
Page 1 of 2 (view all on one page)
Next >>
cyufcqqtuvzqdqzarstyxq
Facebook Comments
Disclaimer: Please note that Facebook comments are posted through Facebook and cannot be approved, edited or declined by OnMilwaukee.com. The opinions expressed in Facebook comments do not necessarily reflect those of OnMilwaukee.com or its staff.