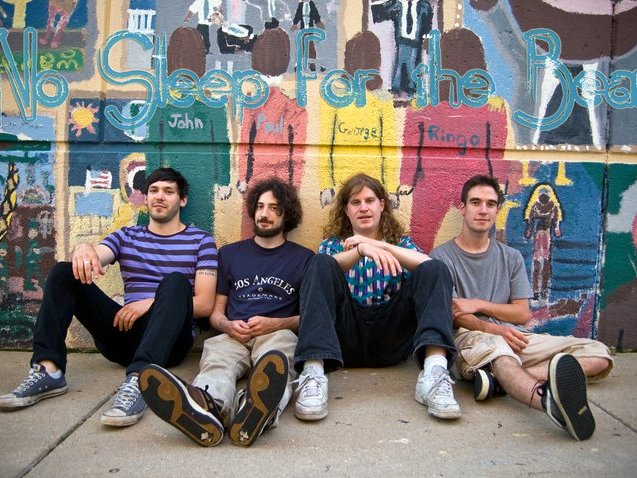 Rock On! gives back with three nights of mid-week music
Even though Henry Maier Festival Park isn't quite rocking yet with the varied sounds of its summer festivals, other venues around the city are alive with goodwill and cheer as we march closer toward block parties and outdoor shindigs.
This week, today through Thursday, Community Shares of Greater Milwaukee and Yield Bar, 1932 E. Kenilworth Pl., team up again to host 2011's edition of Rock On!, a concert series that aims to raise money for different charities.
This year they have extended the event to three days and have enlisted the help of three upcoming bands to help raise money for CSGM's environmental and social justice work.
Celeste Jantz, membership/systems coordinator for Community Shares of Greater Milwaukee, explains the expansion of the event.
"This is our third year working with Jim, Tom and Patrick at Yield. It was the Zeisler brothers' idea to do it originally because they believed in the work that CSGM does and they wanted to do something to help. This year, they decided to do two additional shows to raise more money for Community Shares.
"We're indebted to Jim, Tom and Patrick for their commitment and belief in our organization — they're great examples of individual citizens going out of their way to improve their community. By helping to make Community Shares of Greater Milwaukee sustainable, they are helping to make it possible for thousands of others to give to the charities of their choice throughout Greater Milwaukee and beyond."
Tuesday night features No Sleep For The Bear, Wednesday night will see At Latl hit the stage and Shoot Down The Moon will take care of Thursday.
Yield's owners are donating 100 percent of the door money to Community Shares of Greater Milwaukee. They are also holding a raffle for gift certificates to Hooligan's, The Hotel Foster, Ma Fischer's, Coquette Café, Utrecht Art Supplies, Atomic Tattoo, Erbert and Gerbert's Subs and Topper's Pizza, in addition to Brewers tickets, a Casey McGehee-signed baseball and more.
Yield is also donating a percentage of its sales from the three nights to help maximize the money supporting CSGM.
Celeste further explained the core purpose of Community Shares of Greater Milwaukee.
"Community Shares of Greater Milwaukee raises funds for local non-profits focused on social justice, the environment and animal welfare. The majority of the funds we raise for our member organizations come through payroll deductions — a simple and effective way for donors to change the course of their community.
"The diverse non-profits members of CSGM work for social justice through many channels: legal assistance to those who can't afford it, workplace safety, peace education, neighborhood revitalization, child advocacy, environmental awareness and safeguarding civil liberties."
Facebook Comments
Disclaimer: Please note that Facebook comments are posted through Facebook and cannot be approved, edited or declined by OnMilwaukee.com. The opinions expressed in Facebook comments do not necessarily reflect those of OnMilwaukee.com or its staff.