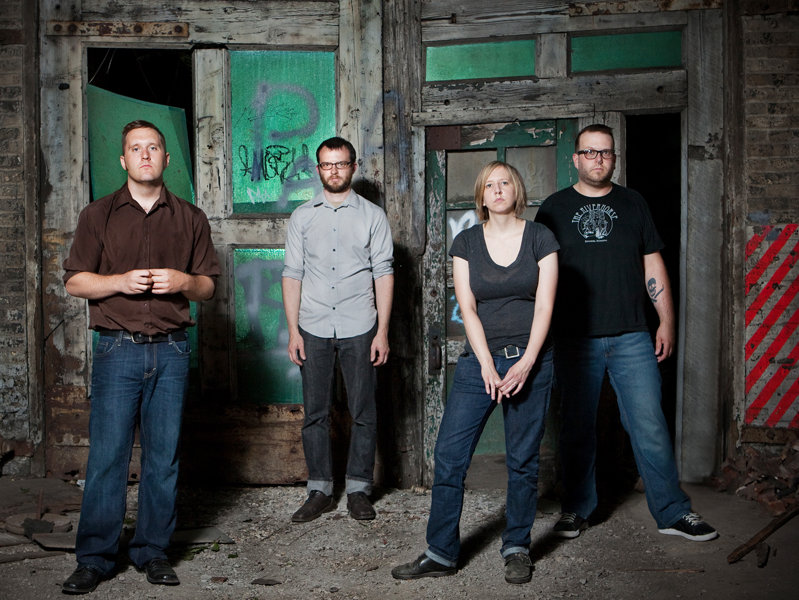 Five questions for Brief Candles
Last weekend, Milwaukee's Brief Candles officially launched its latest CD, "Fractured Days," on Minneapolis' Guilt Ridden Pop label.
The 12-song record – recorded with three producers – comes five years after its predecessor, "They Live We Sleep" and thrums with sometimes shimmering, sometimes grinding guitars, front woman Jen Boninger's dreamy vocals and thundering drums.
My favorites are the dynamic "Recognition" and "Small Streets," with it's pleasant stroll and its simplistic but memorable keyboard figure.
As the band – which also includes guitarist and keyboardist Kevin Dixon, bassist Drew Calvetti and drummer Jake Bohannan – preps for a second release party this weekend in the Twin Cities, we hit Boniger with five questions.
OnMilwaukee.com: It's been five years since "They Live We Sleep." What has the band been up to in that time?
Jen Boniger: Believe it or not, we've been busy. our lives are pretty full with jobs, etc. We play out and record quite a bit. We were working on the new album on and off for quite a while; organizing when we could work on it.
OMC: Is "Fractured Days" representative of those years or does it just kind of capture a small moment of that stretch? Is the title a clue?
JB: The title had a few different meanings for us. Fractured in that we went to different producers in different cities, etc. I'd been feeling pretty disjointed personally, as well. I work night shift and lately I don't feel like I ever have a complete, normal day.
OMC: You worked with a range of producers, right? Was it a challenge to give the record a unified feel with these different producers?
JB: We thought it might be a challenge to have three different producers working on it. That's one of the reasons we went to Golden Mastering for the masters. We'd worked with them before on a 7-inch where we had a different producer for the A and B sides. They did a great job.
Overall, the producers had different approaches. Adam Pierce gave the songs he did this punchy, intense noisy feel. He leveled and compressed it a lot and brought a lot of things into the forefront. Neil Weir had a much more open, big airy feel. Jeff Zeigler was almost a combo of the two; he also is very synth/new wave oriented.
It probably helped that we chose specific songs for them each to work on that we thought would benefit from their styles. All of them were cool with letting us guide, as well. They were open to our opinions and that helped. The cohesiveness mostly comes from them all being our songs.
OMC: Are you taking the show back out on the road now that the record is out?
JB: We just returned from a 2.5-week tour of the East Coast, South, Midwest. We intend to keep playing as much as our lives allow. We have a second release show in Minneapolis this Saturday and we're going out to New York at the end of September.
OMC: We're not gonna have to wait until 2016 for the follow-up to "Fractured Days" are we?
JB: I hope not. Our intentions are always good... We plan to start recording a follow-up EP in the next couple months. Hopefully, we can get it out in 2012.
Facebook Comments
Disclaimer: Please note that Facebook comments are posted through Facebook and cannot be approved, edited or declined by OnMilwaukee.com. The opinions expressed in Facebook comments do not necessarily reflect those of OnMilwaukee.com or its staff.