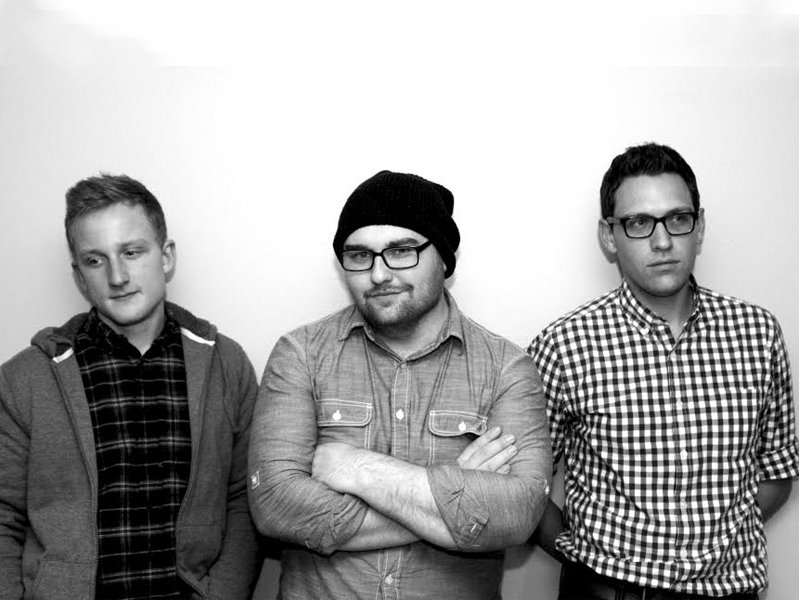 The Colour Bold makes powerful statement in support of Project Linus
When is a blanket more than just a blanket? When it's a heartfelt gesture, presented during a moment of need.
No one knows that better than Tom Tobolski of Milwaukee trio The Colour Bold, which releases its debut EP Jan. 14 via iTunes.
All proceeds from the record – all of them – will benefit Project Linus, a non-profit that provides homemade blankets to children suffering with severe illnesses, injuries or cancers.
"When my son was eight weeks old, he had a severe respiratory illness that landed him in the ICU," says Tobolski. "When my son was at Children's (Hospital), one night a nurse came to lay a homemade blanket over him while he slept. It was something for him to have and hold.
"It was a blanket that someone, somewhere made for him who had never met him, or us, and who owed us nothing. They knew the blanket they made would go to a child who was sick and who needed the comfort of a homemade blanket among all of the surgical steel and computer screens in a hospital room. It was a simple blanket, but in that moment, that blanket meant the world to my family."
So, when Tobolski and his bandmates had a finished record in hand, he says, and they wanted to do something different – to make a bold move of some kind – Tobolski thought of that blanket.
"We knew we wanted to share our music through our album, and through playing out, but we wanted to do something else... something more," he recalls. "So when the band was talking about what we could do, I brought up donating all the album proceeds to Project Linus.
"They placed that blanket over my son when he was sick. All of the guys were so on board. I reached out to Project Linus and we have been building a great relationship together ever since. As a band, we are ecstatic to share our music and help Project Linus continue to do what they do best."
Tobolski says The Colour Bold – the name takes on a whole new vibe once you've heard Tobolski's story, doesn't it? – began a solo project but morphed into a band.
"We have been close buds for a while, and we have been in other bands together," he says. "I had something I wanted to say on an album ... like I had something worth saying. Hadn't had that feeling in years. I knew that the songs needed to sound new, and I knew to get that sound I couldn't do it alone.
"I asked Jed (Wardecke) back in May if he'd be interested in being a part of The Colour Bold. He came over for the course of two weeks and all we did was talk about the album, and the story we wanted to tell. Honestly, for those initial two weeks, we didn't even pick up an instrument. We talked about the story and how we wanted these songs to feel."
How those songs feel is melodic, urgent, dramatic, piano-heavy rock, weighted with an electronic edge. Much of that is the work of Wardecke, says Tobolski.
"Jed is currently studying for his master's in piano performance at Cardinal Stritch. He plays all of the music on the album. If it's not vocals or percussion, it's him. His knowledge of music and theory really played a big part in how the album sounded."
Tobolski says it was during the recording of the EP that his son became ill, and it affected the songs. It doesn't take a fellow dad to understand why.
"It took us about three months to write the songs for the album. It was a very natural process because I knew what I wanted to say," he says. "During this time my son became ill and I almost lost him. He came down with a severe infection in his lungs which led to respiratory failure. My wife and I spent a week in a Children's Hospital ICU room with him while he fought for every breath.
"A lot of thoughts and lyrics came out of this. I remember the day I came home from the hospital, just feeling so overwhelmed with everything. I sat down with a guitar and started singing, 'Like a spaceman, I need some space,man, to catch my breath, to stop and rest a while.' I sang it over and over and over again. I felt like writing this album helped me heal emotionally for one of the darkest moments in my life."
After the songs were written, Tobolski and Wardecke recorded the songs in Tobolski's basement with Brian Bartz, who also joined the band as its percussionist. Then, interestingly, the trio sent the mixes off to be mastered by a London-based engineer who typically prepares hip-hop tunes for release.
"We wanted the album to be a wall of sound so this engineer seemed like a good choice for the depth we wanted on the album," says Tobolski.
But more important than any of this...
"My son is now nine months old, and he is a healthy, happy little boy," says Tobolski.
Facebook Comments
Disclaimer: Please note that Facebook comments are posted through Facebook and cannot be approved, edited or declined by OnMilwaukee.com. The opinions expressed in Facebook comments do not necessarily reflect those of OnMilwaukee.com or its staff.