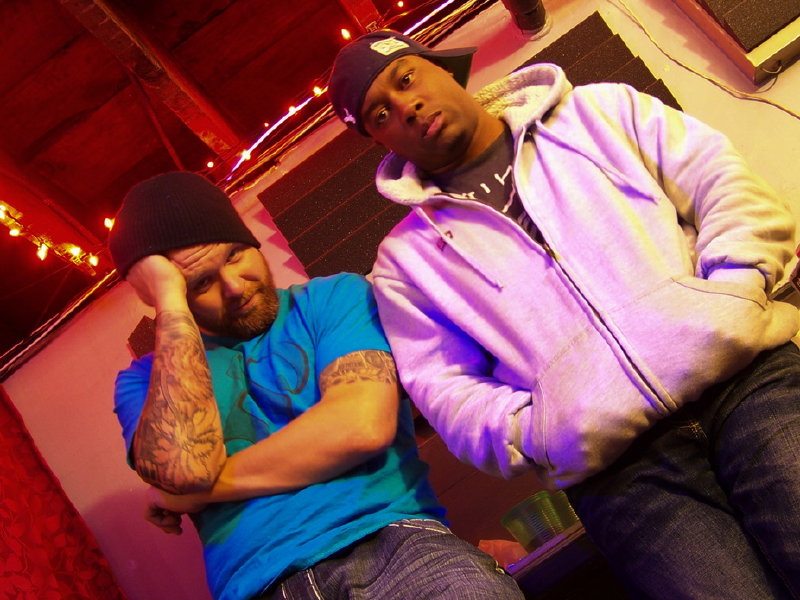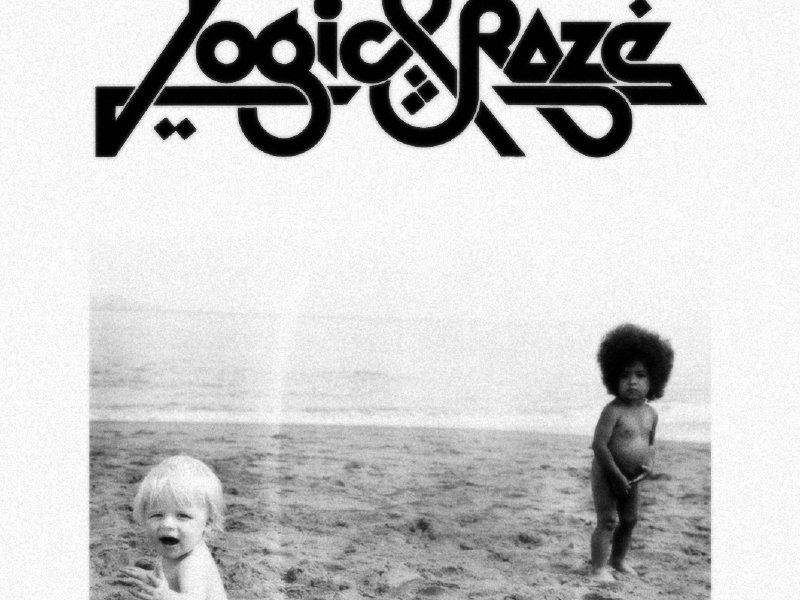 Logic and Raze are "...STILL untitled"
Collaboration is something that is crucial to the growth of a music scene. People pushing each other to create better music, while inspiring new directions, keep participating individuals' view on creation fresh and hopefully frenzied.
Two Milwaukee artists with quality material already in their past somehow found each other and decided to try working on some new music together. What took place is the creation of an album that pushed both artists beyond anything they had previously done.
The artists are The Hollowz emcee Logic and former House of M rapper/producer/engineer Raze, and the album, "...STILL untitled," is their debut together.
"...STILL untitled" pushes both Logic and Raze into unfamiliar stylistic territory. On several tracks, Logic takes the time to develop his smooth singing style while Raze tackles depths of production and engineering not heard on any of his previous efforts.
The two emcees also force each other to step up their already noteworthy ability to rap, which gets them to shed any sense of being stuck in a rut.
Undoubtedly the Caucasian and African-American duo will be compared to Bad Meets Evil, the side project of Eminem and Royce Da 5'9", but limiting the scope of what "...STILL untitled" accomplishes in its music to what the Detroit duo of Eminem and Royce have set forth between "Hell" and "Hell: The Sequel" isn't fair to Logic and Raze.
Though "...STILL untitled" is largely produced by Raze, the album also features an intriguing lineup of Milwaukee guest producers and rappers. Former Miltown Beat Down champion Jihad Baracus dishes up two neck-breaking beats. Founder and former member of the House of M, Lou Tang, delivers the beat for their most recent single, "Thirsty." Frequent collaborator A.P.R.I.M.E. of local favorite hip-hop group AUTOMatic also has several verses on the album, while spoken word poet Bobby Drake delivers a fantastic piece on the final track of the album.
Before they release their new album "...STILL untitled" Friday at the Cactus Club, Logic and Raze discussed their motivations for making music together as well as what this new album means to them.
OnMilwaukee.com: Why did you two decide to do an album as a duo?
Marquis "Raze" Norris: Well, I originally wanted to do an album primarily around my production with only a few spots where I performed. Logic, being the restless ADHD-ish dude that he is, was still in the creative mode from The Hollowz album. I had a song I wanted to put out, kind of as a primer for a new "sound" I was going after, called "Off My Rocker," which featured Logic. Turns out I gave him a few more beats to check out and the chemistry was immediate. We just started working on songs with a "let's just put something out, no concepts, just because" attitude, and lots of concepts, demos and introspection later we're "...STILL untitled."
OMC: How did you play off of each other during the making of the album? Did you inspire each other equally or how did you come up with the ideas that you did for the songs on the album?
MN: Honestly, that was the weird part. We rarely wrote together. I would give him skeletons of beats, some I had a concept for, others I didn't. For those that I didn't, he would hit me up within a couple days and say he had something, come to the studio, demo it and we were off to the races. Other times he'd slip me a song that he liked and wanted to see how I could flip it (sample it). I think I surprised him with "The Fallen" though. His face lit up when I played the beat for him. It was sampled from him and his wife's wedding song.
Colin "Logic" Gazinski: Oh we definitely inspired each other. Raze's production inspired me quite a bit and it didn't take long for him to get a feeling for what kind of mood I was in, and what kind of songs I want to create at this point in my life. The concepts truthfully just flew out. Super natural, easy, fun.
OMC: Why did you settle on the title "...STILL untitled?"
MN: Oh this was epic. We originally titled the album "March of The Sock Puppets." We had the title for like two months, just sitting on it until launch time because we knew it'd be awesome. Ed Cayce's sister made sock puppet versions of everyone involved in the making of the album and everything. Then, The Cunninlynguists dropped some anniversary video with sock puppets and it killed us. Not in concept or execution, just the fact that they are obviously a larger act and in hip-hop biting is dying. So considering nobody but us knew about the concept for the album title – shout out to Ed Cayce – we had to drop it. We already were rolling with the joke of "...STILL untitled" and ultimately it just fit.
OMC: The skits that you have on the album seem to be based in a common reflection many Milwaukee musicians have towards local media as well as the perception of that media looking down on the local music scenes. Is there any truth to that or was the series of skits brought about by something else?
MN: That's exactly what my personal and professional take on them is. I've been in and heard so many interviews where they had no idea what to even bother asking the artist. It just came off as completely canned and wack. Like there was no real interest at all in the artists or the music. It was simply punch the clock, ask the parrot a couple questions, then back to the "real" show. So yeah, it was definitely a chance to hilariously poke fun at them like, "Yes, this IS what you sound like."
CG: Definitely inspired by the scene and the stigmas attached. The skits really didn't have much pre-thought. It kind of just spilled out with a group of us laughing hysterically in The Danger Room. It came together well I thought.
OMC: What is your favorite track on the album, each of you, respectively?
MN: This is tough for me because so many of them pulled something new and exciting out of me. If I had to pick one song on the album I would reluctantly pick "Eye Gee Oh (Oh Eff Eff)." Its got an energy and vibe about it that captures the bat sh*t crazy of us, yet also the intricate lyricism and technical production we both try to bring to the table. My second would definitely be "Footsteps" though. That track is bananas.
CG: I am going to go with "Thirsty" actually, followed by "Here Before" because it's the most outside of the box I have ever gone.
OMC: Both of you have released solo material and material as a part of some different groups. Where does "...STILL untitled" land in the rankings of your specific discographies?
MN: Well, it's hard to really judge it against my solos because they mean something totally different, at times deeper, but as a group and as a producer this is absolutely my best album to date. If I was to "retire" from emceeing and focus on production I think this would be an epic swan song to the mic. I'm so proud of this record and thankful to have brought out the best in Logic also.
CG: Everything for me is measured as far as where I am at when I am creating. "Dreams Of Sex And Flying" for me was like a child. I was unsure if any other project in future could make me feel the way it did. I was at a different place in life making "...STILL untitled" and it felt great. I hope it continues to feel this way, better and better with every notch on the belt.
Logic and Raze will have an album release party at Cactus Club Friday, Nov. 11, with the party starting at 9 p.m. Local acts SoulTron, KlassiK and The NightKrawlers will also perform.
To get an idea of what Logic and Raze bring to the table, here are two music videos from their new project.
Talkbacks
vthomas | Nov. 9, 2011 at 11:17 a.m. (report)
JC - Congrats on the new cd!! Looking forward to talking to you about SF 2012. Call when it is convenient and let's get together prior to the end of the year. Vic Thomas
Facebook Comments
Disclaimer: Please note that Facebook comments are posted through Facebook and cannot be approved, edited or declined by OnMilwaukee.com. The opinions expressed in Facebook comments do not necessarily reflect those of OnMilwaukee.com or its staff.