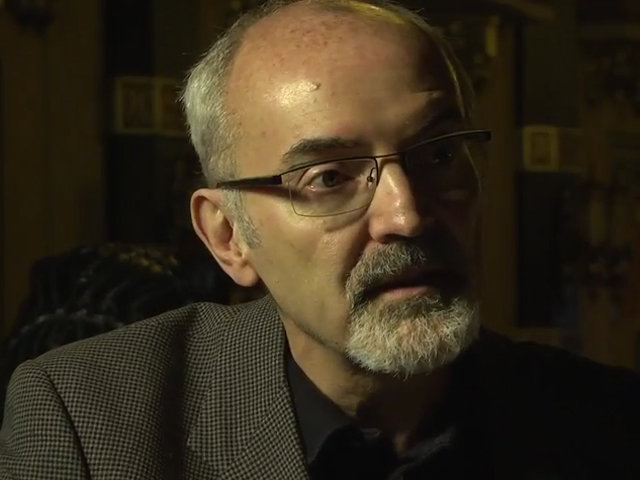 Milwaukee's Luhrssen writes the book on classic rock
After writing about everything from secret societies to Milwaukee punk rock to cinema history and beyond, the Shepherd Express' Dave Luhrssen has now written the "Encyclopedia of Classic Rock."
The 400-plus-page hardcover published by Greenwood covers everything from David Ackles to ZZ Top, including Cambodian rock, Rory Gallagher, Suzi Quatro and many more.
We asked him about what went into writing this authoritative tome with Michael Larson.
OnMilwaukee: Let me start with the obvious question: what is classic rock? How did you determine that, say, the Bee Gees, are classic rock, but The Clash is not?
Dave Luhrssen: I think The Clash would be insulted if someone called them classic rock! The Bee Gees might be puzzled. The book covers a specific period, 1965-75, which witnessed not only the rise of the LP as the main canvas for rock music but also the sense that rock was more than entertainment. During that time rock musicians generally became conscious of themselves as artists – or wannabe artists in many cases, or maybe bad artists, because not all art is good.
I maintained a rigid time frame: no group whose first recording was released after 1975 was included. But we had to include a few prominent bands whose recording career began shortly before 1965 – otherwise the Beatles and the Stones would have been omitted.
One other criteria is that the bands included had to have been played on FM freeform radio in the early '70s. Believe it or not, we remember hearing early Bee Gees on FM.
Did you and Michael have lots of discussions about specific artists? Would any qualify as arguments?
Most of the book was written based on our discussions, either in person or on the phone. We have been friends since middle school, and back in the day we spent countless hours talking about the bands in this book – and after we both gravitated to the punk scene, we continued our discussions on the artists who came out of that world. For the encyclopedia, we would talk about a band, I took notes, and then wrote the band entry based on that conversation. Toward the end, with a looming deadline, some of the entries were written separately with little or no discussion because time was running out.
When I first opened the book I randomly found myself looking at the Cambodian Rock entry, which made me realize this is not your ordinary look at rock music. Tell me a bit about some of these more esoteric or specialized entries and how they came about.
Well, I don't have a typical perspective on rock – or on anything else, so I've been accused. I certainly wasn't aware of Cambodian rock during the '70s but by the time I was in high school I was listening to bands coming from continental Europe – stuff that would be defined as progressive rock, space rock or Krautrock. I grew up thinking of myself as a displaced European, so that more global point of view is present throughout the book. I suppose one of my missions was to alert readers to the fact that rock isn't the exclusive property of the U.S. or the U.K.
Is there a Milwaukee or Wisconsin presence in the book?
The Violent Femmes are referred to once and Plasticland twice in terms of bands that carried on some aspect of whatever else I was writing about. I praise the '60s Milwaukee psychedelic punk band The Shag in the psychedelia entry for releasing an astonishingly good record, the druggy anti-drug song "Stop and Listen."
Did working on this change how you think about rock and what classic rock is?
I had to define my terms and I was determined to break the AOR cliches of what classic rock was.
Similarly, did it lead you to a new appreciation of any of the artists you researched that maybe you hadn't known quite as much about before?
We approached the project from the standpoint of being opinionated but fair-minded. I listened to many bands I haven't listened to since high school, which was fun and illuminating. In most cases, I found that I still liked the music I liked back then. For some of the bigger bands, like the Eagles, which as punks we dutifully hated, we discovered that they were actually better than we imagined, once we stripped aside the cultural baggage of the time.
Is this a one-off or can we expect the Encyclopedia of New Wave or something next?
I've proposed an "Encyclopedia of Punk and Post-Punk." Haven't heard back from the publisher on that idea but maybe they'll warm to it. I think the interest here in Milwaukee on our local punk history, "Brick Through the Window"– number one nonfiction at Boswell Books, three weeks in the running! – shows that there would be a big reading public for a book like that.
Facebook Comments
Disclaimer: Please note that Facebook comments are posted through Facebook and cannot be approved, edited or declined by OnMilwaukee.com. The opinions expressed in Facebook comments do not necessarily reflect those of OnMilwaukee.com or its staff.